Posted by Versare on Jan 4th 2022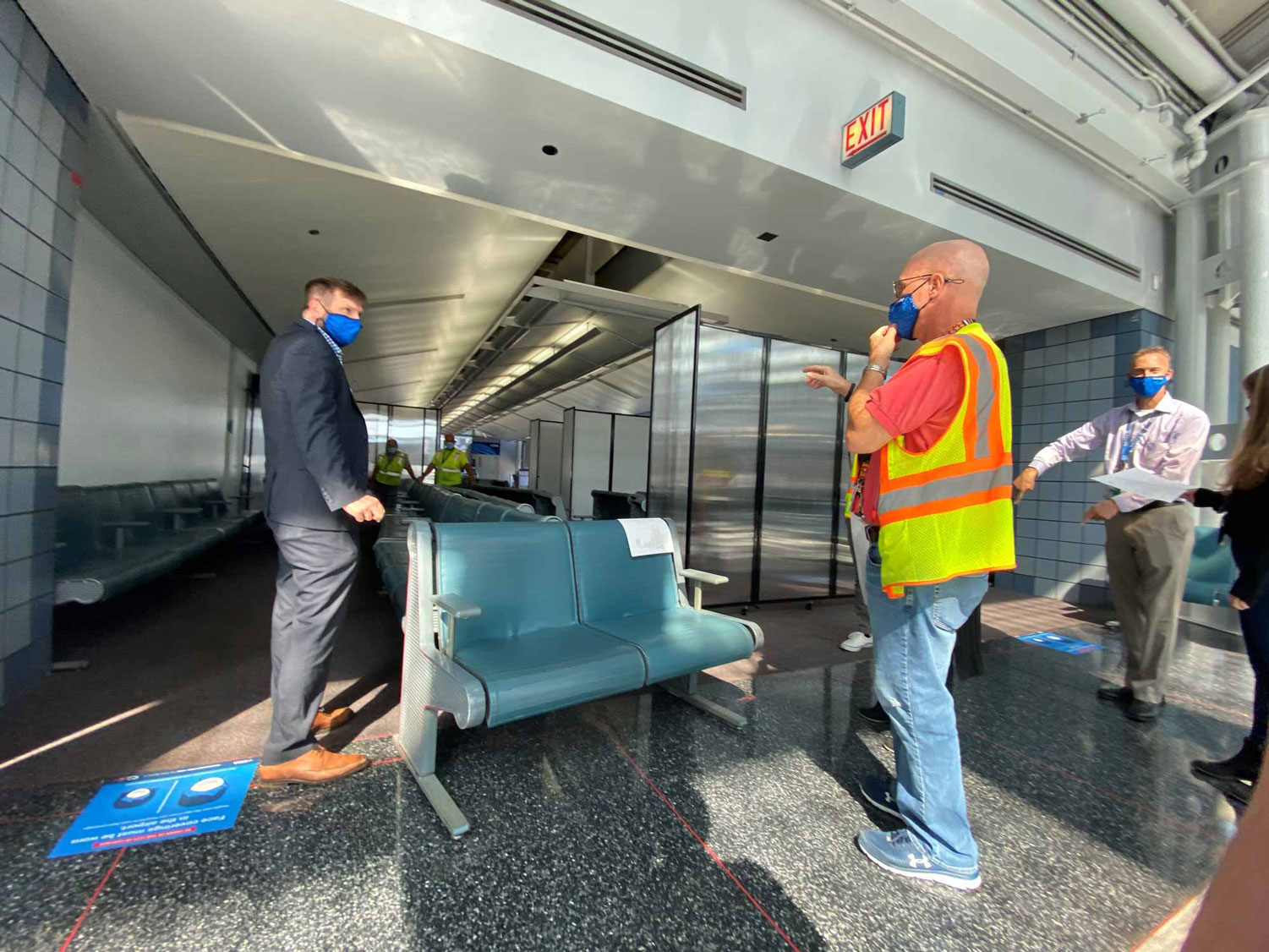 When an airline at a major hub needed to add auxiliary screening at one of its departure gates, they selected a flexible Versare solution.
The Challenge
Adding a temporary barrier system for secondary security screening.
The corporate real estate group for a major U.S. airline needed to create a secure gate area to conduct required screening for passengers departing for Tel-Aviv, Israel. Because the airline only flies to Tel-Aviv a few times a week, they couldn't dedicate a gate to this initiative.
The Requirements
A flexible solution that's quick and easy to assemble.
The airline needed a mobile solution they could quickly and easily implement at an existing gate when it was required, and store away when not in use to free up the gate for other flights. They wanted a semi-transparent queueing line to let in light, and an opaque screening room for private searches. The structures needed to meet airport requirements for cleanable surfaces—and be quick to assemble without tools using a minimally skilled crew.
The Solution
Versare's Room Divider 360 and StraightWall solutions in combination with straight and corner locks.
To create a flexible, easy-to-assemble space, the Versare team recommended the use of both Room Divider 360s and StraightWalls connected with our straight and corner locks. StraightWalls and Room Divider 360s were locked together with our Room Divider Connectors to create a secure queueing line. Then, an additional 25-foot Room Divider 360 with four corner locks created a square, moveable screening room. A Versare staffer was on-site for the first install to show the airline's customer service representatives how to assemble the components, then disassemble them for easy storage.
The Results
The Versare solutions created a flexible space that was easy to use when needed.
After a brief training session, the airline representatives were able to easily set up and remove the structures. Many expressed relief at how easy they were was to assemble. With just a few moveable Versare components, the airline got its temporary solution and security officials had space to conduct the additional required screening.