The cold chill in the air can only mean one thing - tax time is here. During tax season, many accounting agencies, financial firms, and other businesses may find themselves supplementing their existing workforce with temporary employees. This challenging time of the year can find accounting departments struggling to keep up with work and tax preparation, thus creating more duties for temp workers. These interim staff members support staff but oftentimes need areas to set up shop and get to work. Standard office cubicles are costly and time-consuming to set up, so a truly portable, temporary partition option is ideal for these seasonal employees.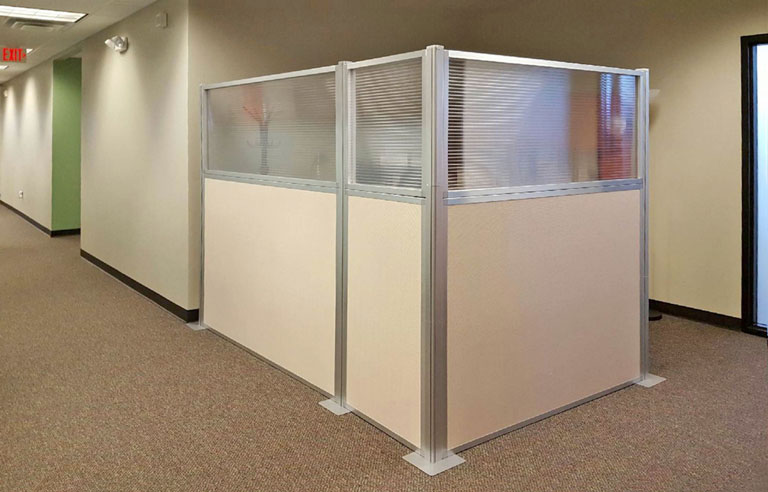 Hush Panel DIY Cubicles are a common remedy for office spaces during tax season. The tool-less nature and plug-and-play design of these lightweight cubicle partitions ensures an ease of use not found elsewhere. Each panel slides into the posts, allowing a wide variety of customizations. Simple cubicle shapes consisting of 3 panels can be easily and affordably expanded by building onto the existing posts. Multiple workstations can be fashioned in minutes, and by a single person, unlike most cubicles on the market, which require teams and tools for creation.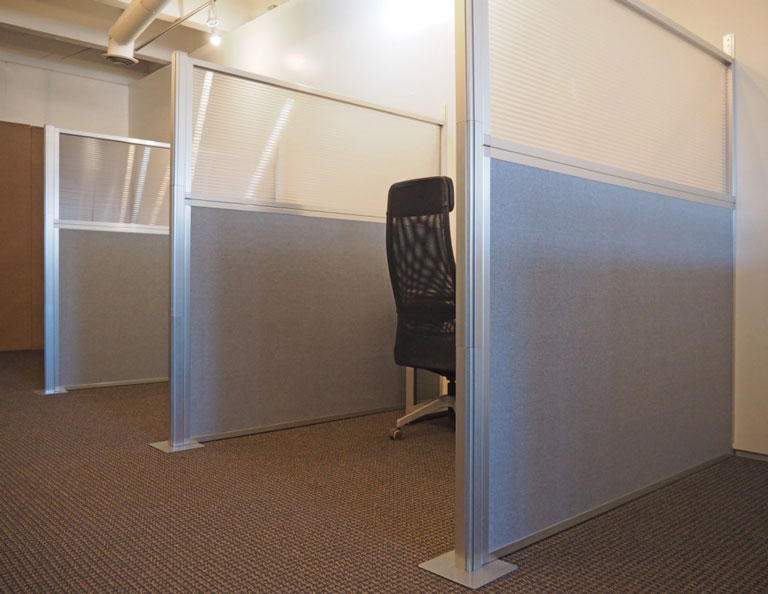 Wall-mounted cubicle dividers in action.
The Hush Panel cubicle wall-mount bracket allows panels to be connected directly to the wall, providing even more office space-saving flexibility. Call centers can be quickly created, allowing temporary staff to integrate efficiently within financial firms, banks, and any other business departments welcoming new accounting professionals.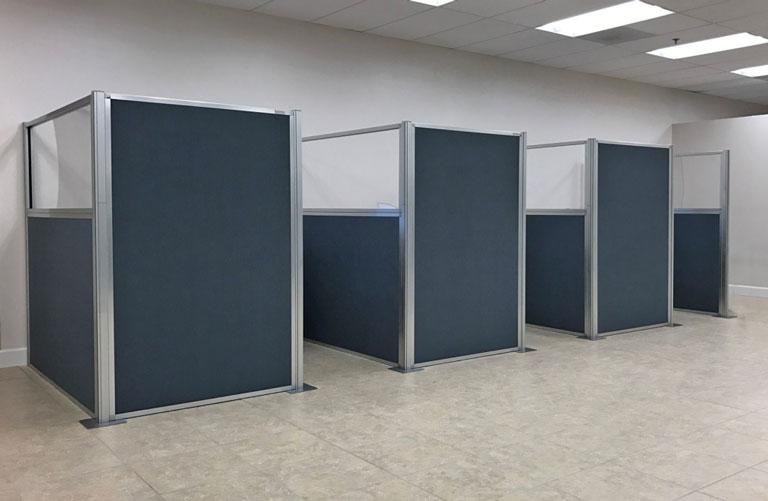 Tax specialists and firms often set up temporary tax stations within grocery stores or drug stores. Hush Panel Cubicles allow quick creation of these workstations, so agencies and tax firms can comfortably set up temporary stations for customers. Since only one person is required for setup, businesses can save time and money while expanding their outreach. The 2" thick acoustical fabric panels provide excellent sound-dampening for privacy, while optional windows provide light and visibility.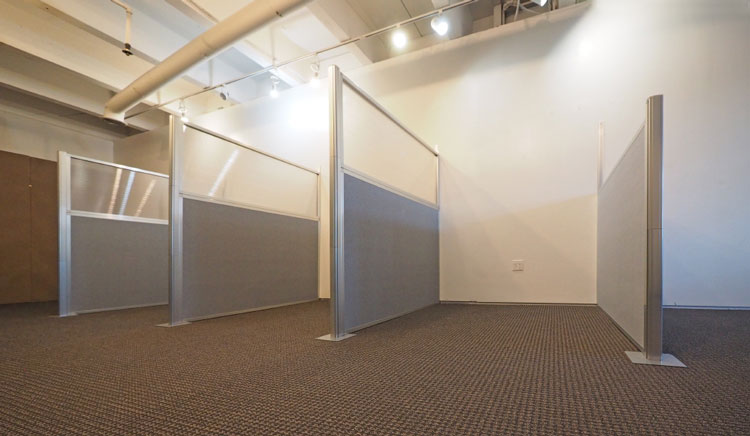 Versare's specialty is creating quick spaces at an affordable cost. Check out our Work Station Screens and full selection of portable partitions for more space-saving ideas. Let temporary employees work within your environment at no hassle with DIY cubicles.