More and more people are foregoing long commutes and noisy coworkers, for the quiet, easy and simple pleasures of working from home (WFH). It may be more uncommon than ever to work in the office these days. However, for many people to focus and increase their productivity while working from home, it's all about the space. It's important to create a dedicated space that will help you do your best work, and separate where you live and where you work. Whether it's a completely separate room in your home, a desk within a larger living space, or – if all else fails – a spot on your kitchen counter all, find a dedicated space that works for you. But even with a dedicated home office space, there are many potential distractions and issue that can arise from excess noise to lack of personal boundaries. Below we've looked at potential WFH problems and our solution to remedy them.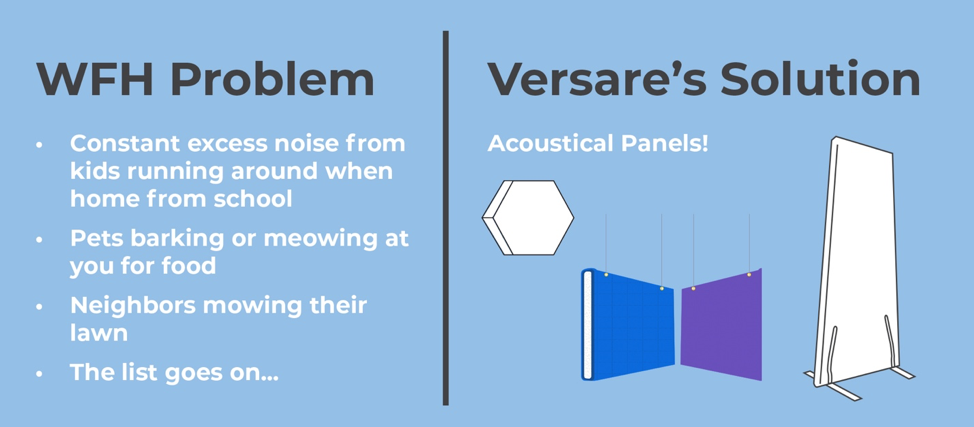 If excess noise is your biggest issue, be sure to invest in
acoustical panels
 that can help block and reduce outside noise from your space.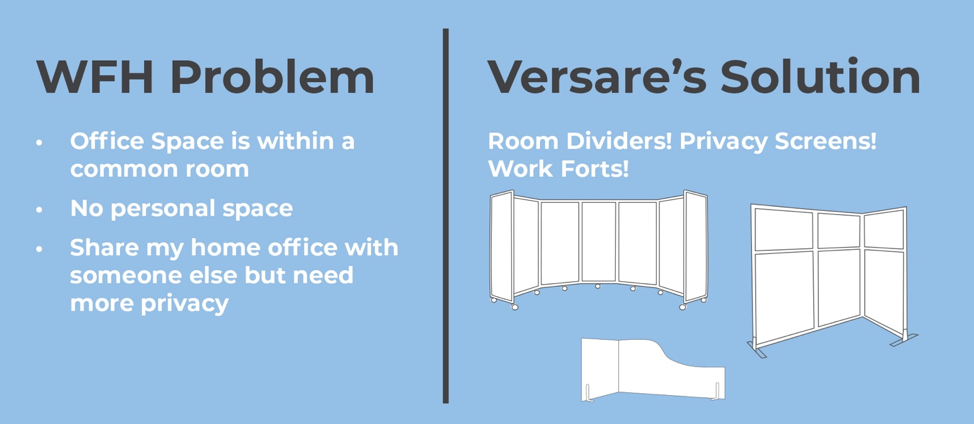 If lack of personal space is your biggest issue, divide the space easily with a
portable partition, 
privacy screen,
or
Work Fort
.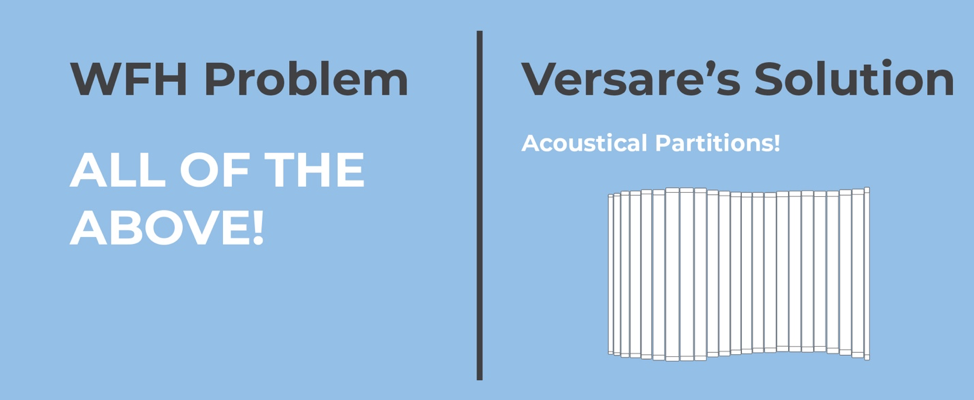 If all of the above are issues, invest in
acoustical walls
 that can provide the best of both worlds.
And you can check out all of our products in the Shop section of our website!