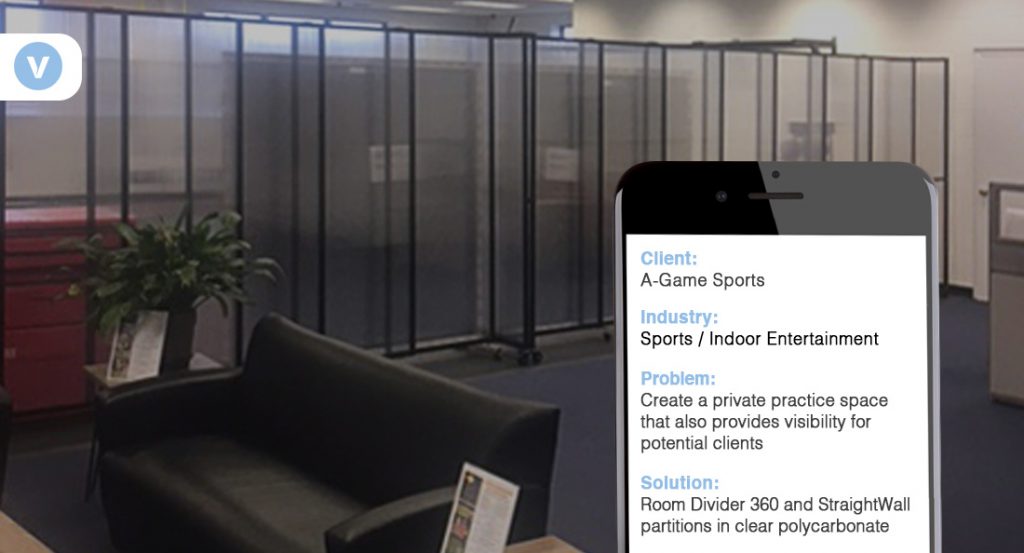 Is anything as pure and uplifting as children at play? At Versare, we cater to an array of businesses built around the needs of children—daycares, schools, libraries, Sunday schools, amusement parks, etc. One recent client needed help improving their indoor exercise area. A-Game Sports, in New Rochelle, New York, is a 25,000-square-foot indoor sports facility. Their primary goal is to teach children how to improve their athletic skills.

Kevin Plein, owner of A-Game, came to us with a simple request: provide the students with a space to work out that would provide privacy and focus but also let potential clients see how the operation worked. We figured some clear room dividers would provide visibility while creating space. Our solution: three clear room dividers in our translucent polycarbonate: one Room Divider 360 in 6'10" x 19'6" and two StraightWalls in 6'10" x 15'6".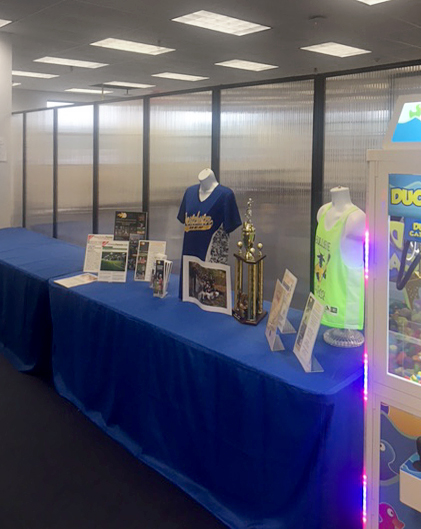 Our durable poycarbonate panels are shockproof and spray-cleanable, making them perfect to use around child athletes. The clear room divider's panels are mostly transparent, providing visibility even when closed. Their foldability and lightweight aluminum frames also make them easy to put away when not in use, perhaps when teams of kids need to play instead of individuals. The sliding StraightWall partitions stand straight and open easily, while the accordion-style Room Divider 360 is able to bend and curve to create edges, thus completing the practice space.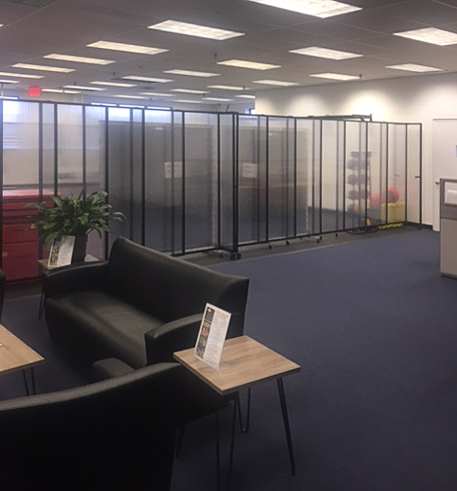 "We had been struggling with building out a strength and conditioning area which would give our athletes and parents alike a place to work out that gave them privacy but also peaked the curiosity of potential clients passing by the space who may want to know more about what's going on in there," Plein said. "The clear room dividers were the perfect solution; the room dividers gave us the ability to give our clients working out privacy without completely hiding the activity going on in the space."