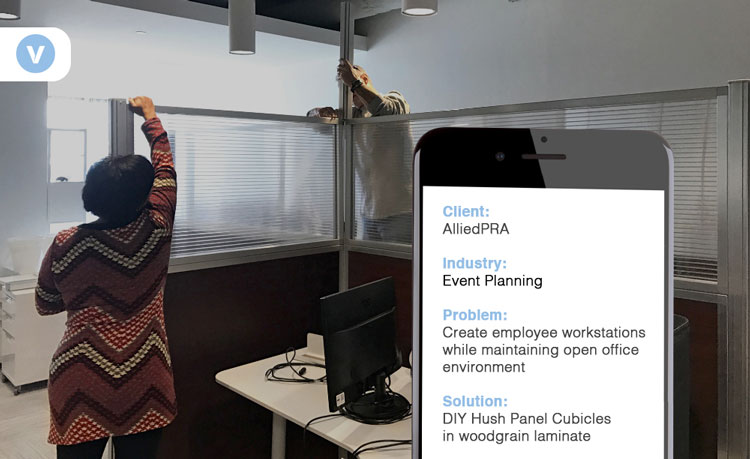 Event production companies cover multiple services for their clients, and in turn guests of those clients. In order to meet client expectations, these companies must produce approachable spaces that welcome customers yet lend themselves to employee motivation and focus.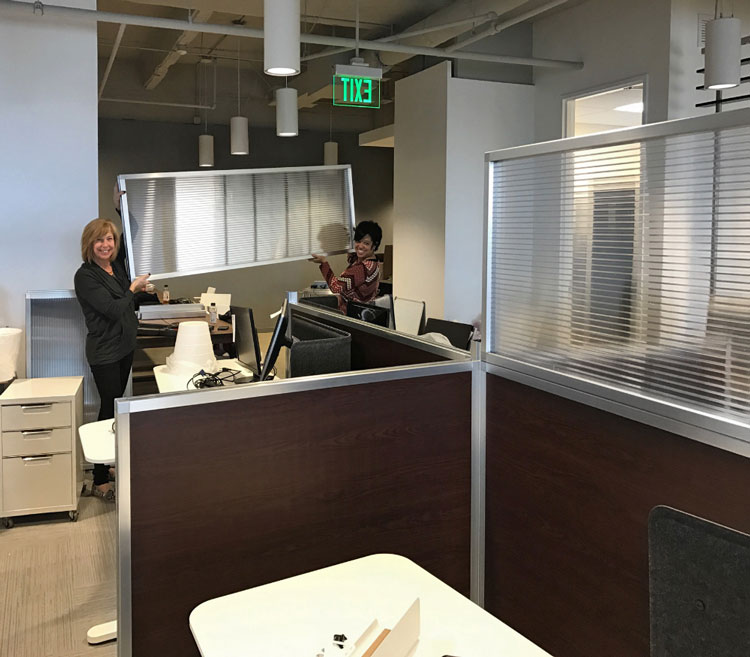 AlliedPRA of Atlanta approached Versare because they were moving into a new space and wanted to maximize its use. AlliedPRA's custom destination management experiences include event production, incentive programs, authentic tours, transportation logistics, and meeting and conference management. Or, in their own words, they "create local destination experiences for meetings, incentives and events that move hearts, minds and businesses forward to deliver unforgettable moments." The organization was looking to create private workstations while maintaining the open feel the new space's open atmosphere.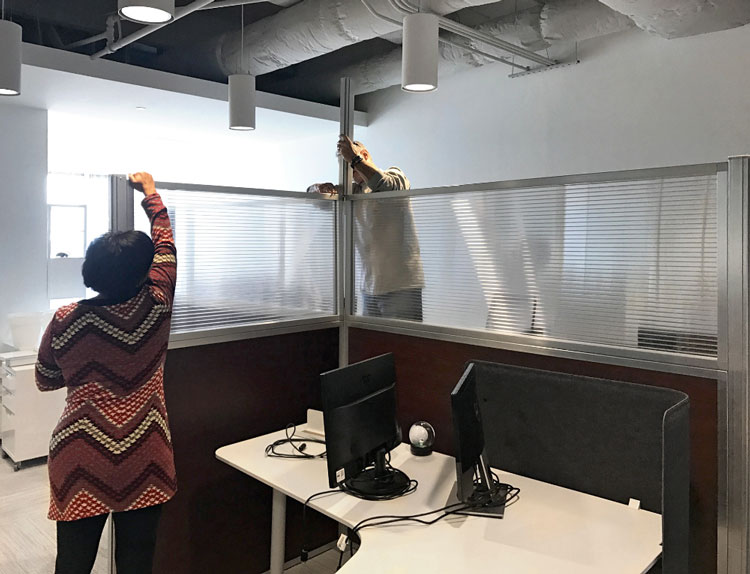 Our DIY Hush Panel Cubicles provided a perfect solution for the event-planning company. With its tool-less, slide-and-go construction, office cubicles can be constructed by one person at a fraction of the time and cost of standard cubicles. This made the process of moving and setting up within the new office pretty painless for AlliedPRA, allowing the company to continue to focus on its clients vs getting distracted with setting up new office furniture. The plug-and-play nature of these cubes ensures easy installation, making them an ideal choice for creating instant workstation privacy. AlliedPRA chose durable woodgrain laminate panel options for an elegant and modern office aesthetic. Employees now have spacious and private workstations within the open office space. The ribbed polycarbonate windows provide visibility and allow light to flow freely throughout the room.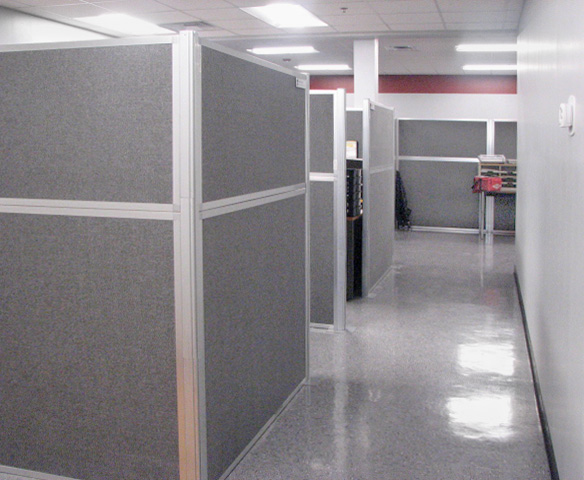 Aside from one false start, the AlliedPRA team quickly and easily put the Hush Panel together. They also had a blast doing it. You might say that building the Hush Panel provided quite the teambuilding experience!


Amy Johnson, president and owner of AlliedPRA Atlanta, worked with Versare to choose the perfect office partitions. "Everyone loves them," Johnson said in her testimonial. "It was so funny when we were putting them together because the first four we tried to get exactly lined up and pushed down the poles. Then someone came in and said, "What if you put in the base and push one panel at a time?" and we were like, "OMG." It was so much easier. One is easy, two harder, and four trying to match up is super hard. But [the correct way] was really easy."