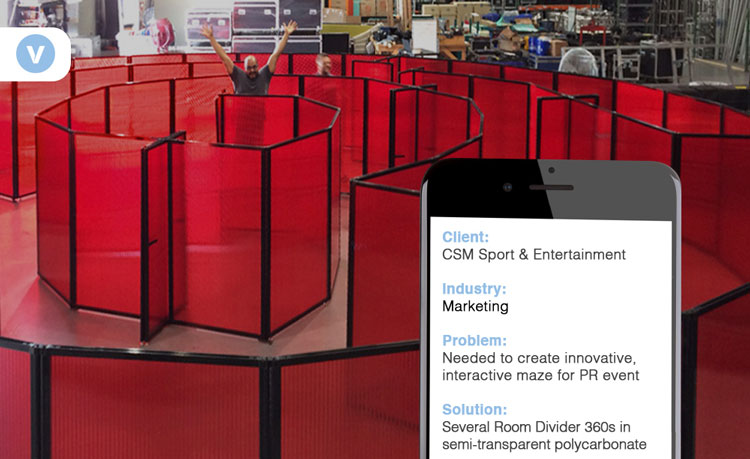 Sometimes, running a small business can feel like a real rat race—never being able to get through that maze and ahead of the competition. And other times, like in the case of CSM Sport & Entertainment, you get to build the maze for the amusement of other people. In this instance, the main challenge was figuring out what room dividers to use to build the maze. But that wasn't a major challenge for Versare. CSM helps build businesses, brands and organizations through the power of sport and entertainment. They told us that they wanted to purchase portable partitions to build a life-size, outdoor maze for a public relations event. The dividers would need to be flexible enough for intricate configurations, bends, and curves. They would also need to be tough enough to withstand the elements.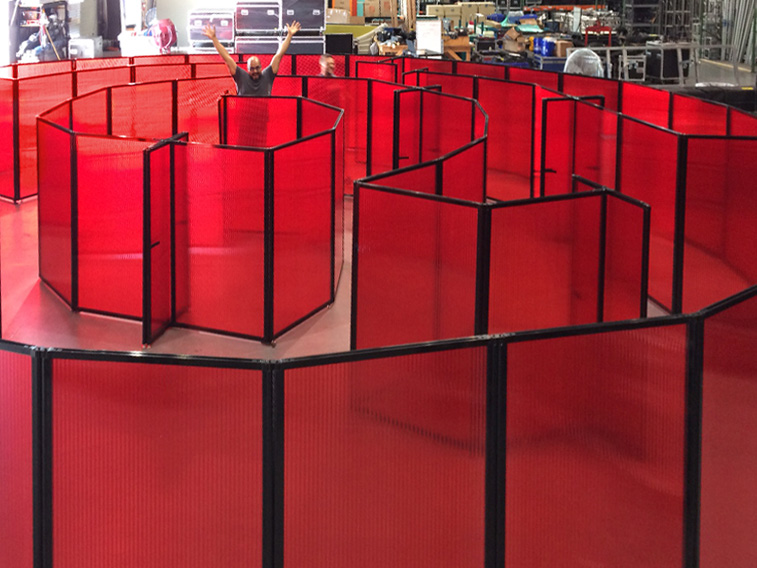 We had the perfect product: The
Room Divider 360
in semi-translucent red polycarbonate. Because of the partition's patented 360-degree hinge, the customer can create virtually any configuration imaginable. Variations in width—between 8'6" and 25'—allowed CSM to meet their large-scale needs and create walls of different sizes and arrangements, with the rotating hinge allowing circular formations. The durable polycarbonate panels were tough enough for the outdoor setting due to their shock-absorbing plastic construction. The daylight shining through the translucent red gave the maze an eye-catching burst of glowing color. In the end, CSM constructed an incredible maze out of partitions that attracted a great deal of publicity to their event. Once again, Versare helped a customer generate amaze-ing results.