Every year the Borough Block Party is a popular gathering of food, drinks and live music in the North Loop of Minneapolis. As with any large event, crowd control is always an issue. Celebrating its fourth year in August, the Borough Block Party worked with Versare to utilize their
portable steel barricades
to control lines and overcrowding throughout the neighborhood event.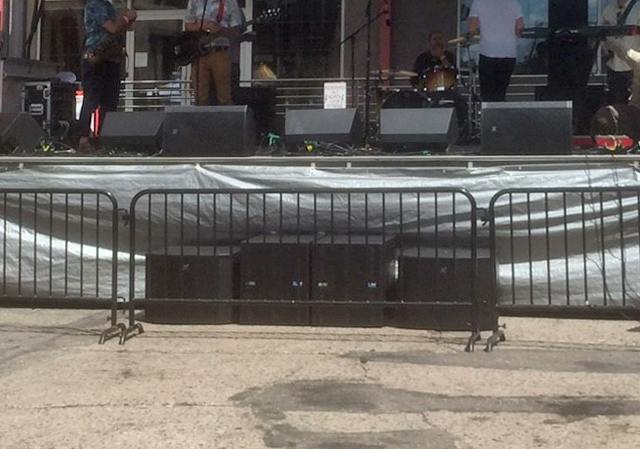 The barricade system was placed at the entry point of the event and around the main stage. This provided an easy-to-work with entrance area where participants could form organized lines and created space for security and stage workers and performers around the stage during musical performances.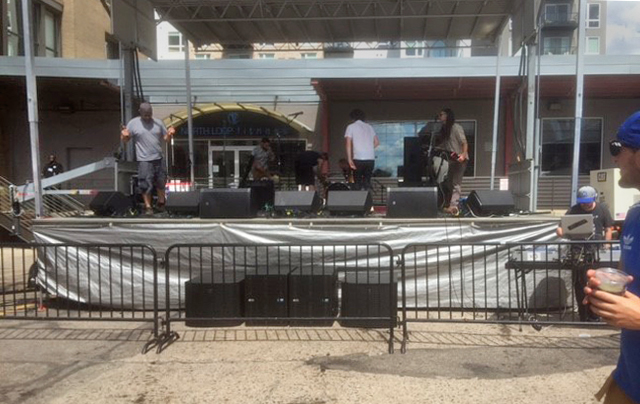 These portable, collapsible barricades are made of 8' steel and available in six different colors: black, silver, yellow, red, orange, and blue. For the Borough Block Party, the black powdercoat option provided subtle organization to the wild, artistic environment of the neighborhood festival. The North Loop is known for its artistic entertainment and variety of unique shops and restaurants.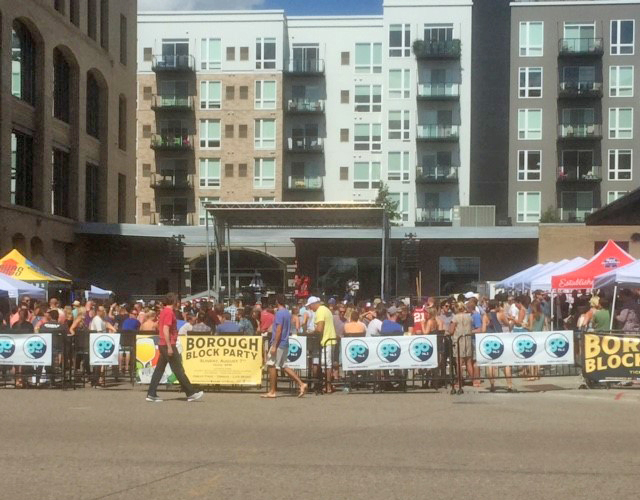 When it comes to large public events and crowd control, Versare's steel barricades are the perfect choice for their functionality, affordability and portability. In addition, these portable barricades are lightweight enough to be quickly relocated between indoor or outdoor event spaces, parking lots, and concerts. If an event has varying sizes of space and activity, the steel barricades can be linked together and the feet can be folded or removed for easy storage.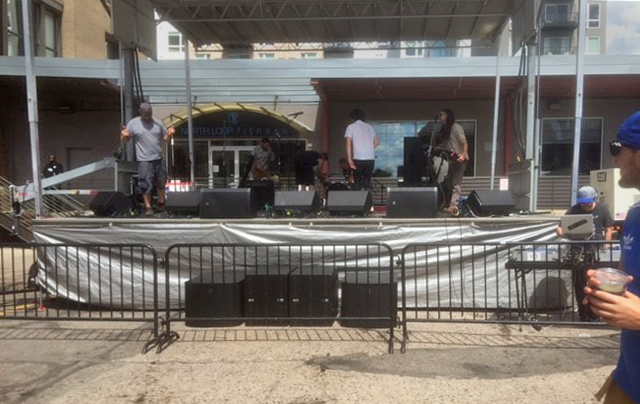 Some additional uses for Versare's steel barricades include traffic safety gates, construction zone barricades and street/bicycle race barricades. Check out Versare's full range of
portable barricades and security gates
to control crowds indoors or outdoors.