Open spaces are all the rage with startups and large tech companies these days, but more traditional companies often prefer a more structured approach to office organization. Dividing individual coworkers and departments is often conducive to productivity.
Portable office partitions and walls
from Versare are a great way to divide a workplace according to a variety of specifications.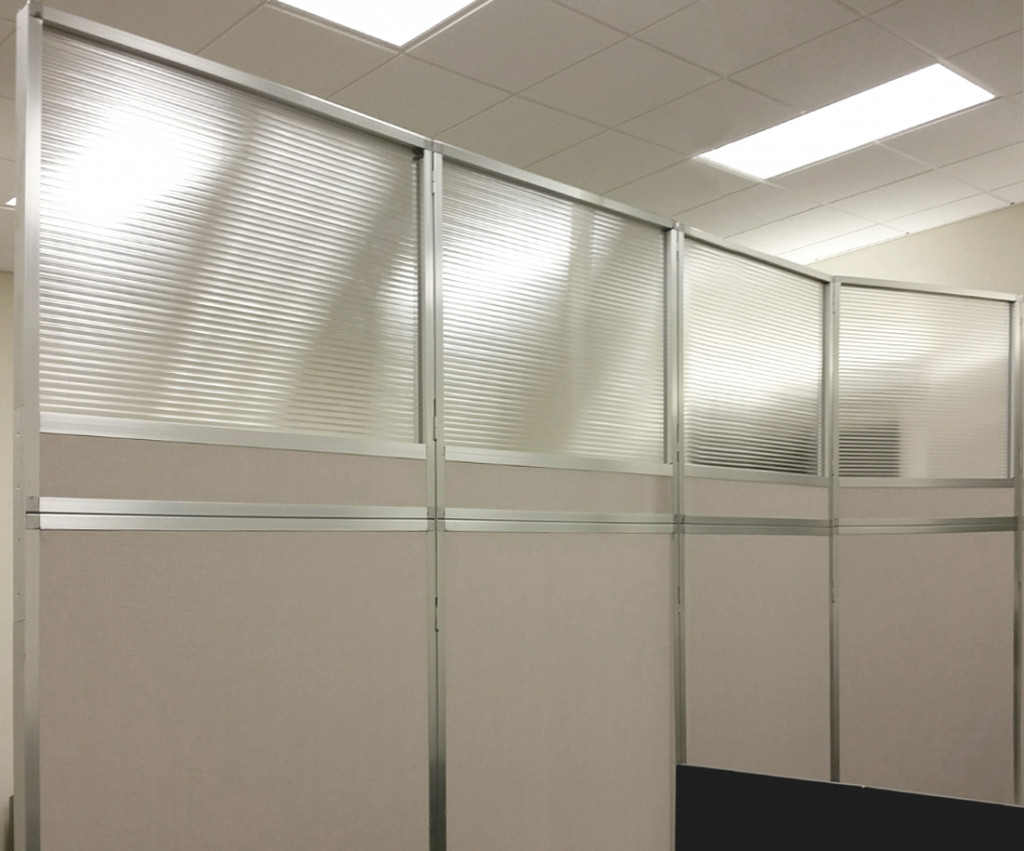 Kinder Morgan, headquartered in Houston, TX, is North America's largest energy infrastructure company, owning and operating over 80,000 miles of natural gas and petroleum pipelines. They wanted to convert their open office setup with a large post down the middle. Because the post handily divided the two departments in the space, they were looking for a divider that would go around the post. They also wanted an office partition that would accommodate the high ceilings in the office, cover an open space, and cut down on noise.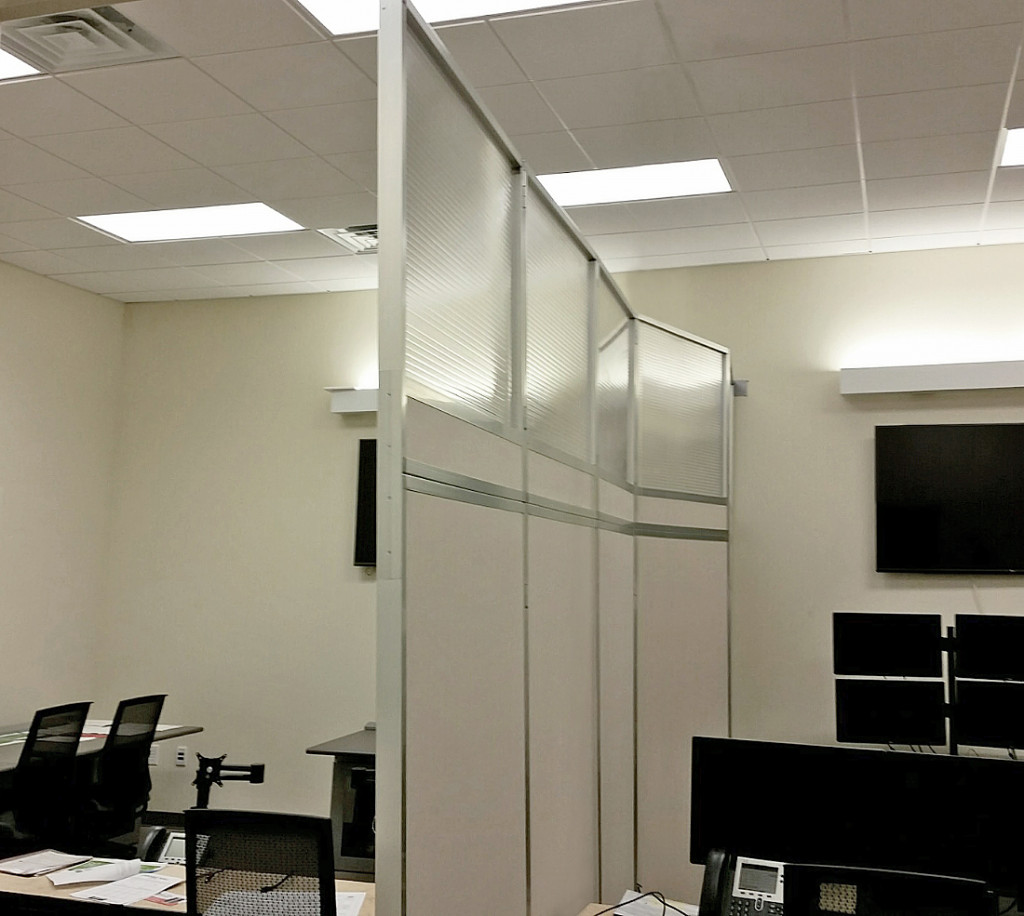 Versare's solution to Kinder Morgan's search was the
Operable Wall Folding Room Divider
. The Operable Wall is available in custom heights up to 12', making it perfect for Kinder Morgan's 9'6" ceilings. Available in lengths up to 19'2", the hulking room divider can divide spaces up to 39' when paired with mounting hardware. Although the portable wall is large, it is also easy to fold, with flexible hinges that allow slight movement on each panel, making it easy to fold around the huge post at Kinder Morgan. Because the acoustical panels on this office divider are 2" thick, it's perfect for dampening sound. Overall, the Operable Wall was the perfect solution: a large, easy-to-install divider that would cut down on excessive sound and easily adjust to curve around the post in the middle of the space.