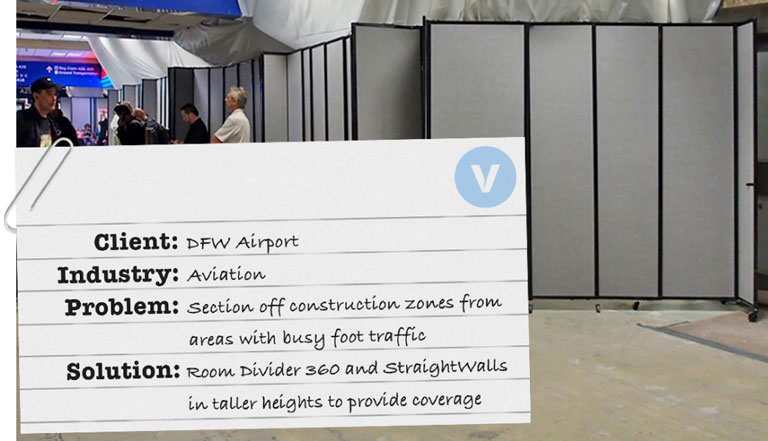 Construction in airports is becoming a common sight for travelers, with many old airport terminals across the country getting updated and remodeled. While it's great to see the travel industry expanding, travelers want to quickly get through a construction site and to their destination without being held up by restriction zones or closed-off areas. Within airport construction zones, the usage of airport dividers and privacy screens has become a necessity for maintaining organization within a changing environment.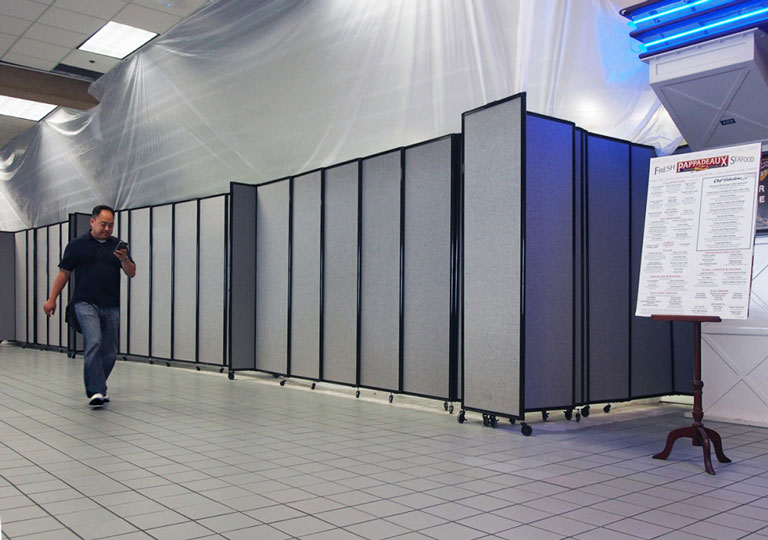 In 2010, the Dallas/Fort Worth Airport set up a seven-year construction project called TRIP. The terminal renewal and instruction project is a complete rehaul of their terminals including the addition of shops and restaurants. DFW Airport continues to be one of the busiest airports in the United States, which means that traffic has not slowed down during their construction. However, when you find yourself in a space with a lot of people, announcements, and moving parts, an ongoing construction site can put a damper on the customer's experience.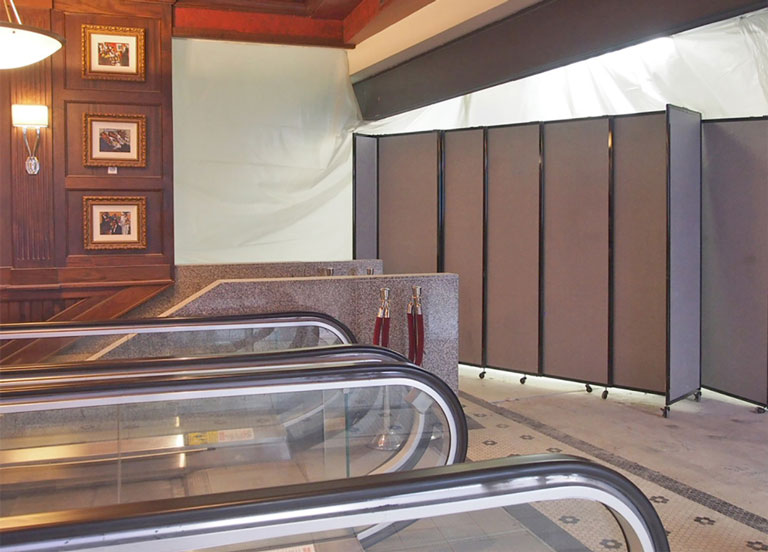 That's why DFW airport was looking for a room divider that they could use on in their construction zones that would provide sound-dampening features as well as a place to hang materials regarding their construction progress and future plans. Their needs lead them to order dozens of Versare
Room Divider 360s
and
StraightWall Partitions
to properly section off the construction zones within their terminals.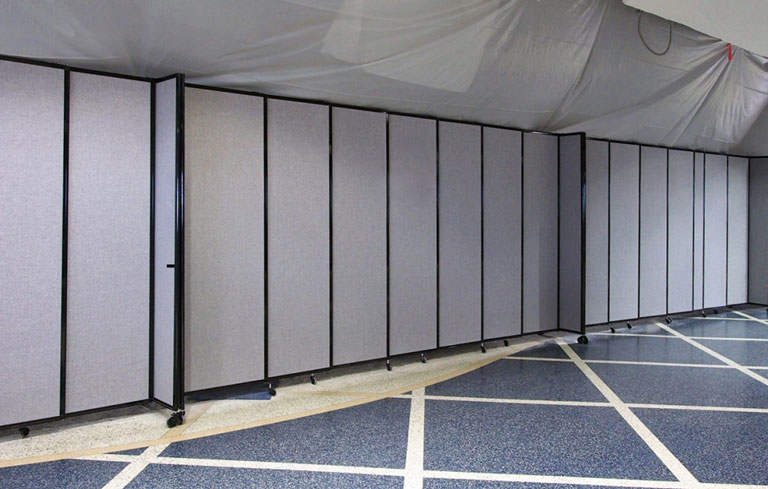 DFW Airport chose the maximum panel height of 7'6" for full coverage of their construction zones, including the areas that contained tall ceilings. Our most popular divider, the Room Divider 360, is a portable divider that can bend to cover angles and corners. Our StraightWalls are great for covering terminal hallways, as they maintain their straight lines regardless of length chosen. Choosing the acoustical fabric option for these airport dividers provided enhanced noise-dampening and the ability to pushpin notifications and signage directly to the dividers.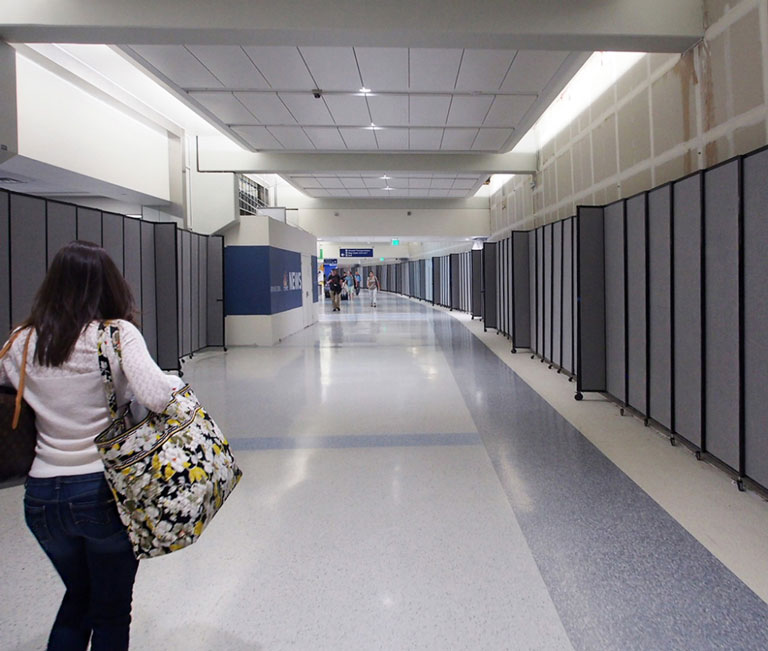 DFW Airport has been operating since 1973 and remains the third busiest airport in the world by aircraft movements and 10th in the world by foot traffic. When it opened, the airport only had four terminals. Today, DFW Airport has five terminals and 165 gates.