Do you remember the days of bulky Walkmans and disc players? It may be a surprising reminder that the
Walkman
was invented only 35 years ago, though many of us oldies have observed this technology come and go during our lifetime, evolving into smaller, more efficient, and more complex devices. [caption id="attachment_1136" align="aligncenter" width="600"]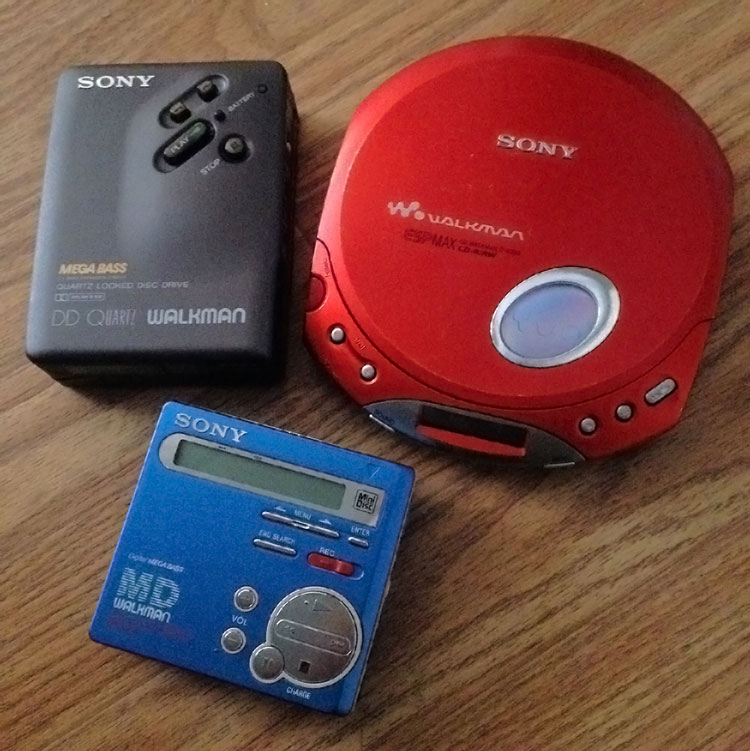 Gadgets come and go, but good acoustical control transcends tech.[/caption] We have seen the emergence of music, video and broadcasting on-demand. Almost everybody we know has a device that carries a music library that would make most professional musicians blush. Listeners can stream music, video, television, radio and any other digital media twenty-four hours a day. With the ability to stream over Wi-Fi or data plans, we have witnessed the resurgence of podcasts. Even more, technology has enabled podcasters to create media without having to leave their home office or apartment. iTunes alone has more than 250,000 podcasts currently streaming through the network. Although advancements in technology have taken some of the heat off of the need for a professional recording booth, in order to get a well-recorded podcast with proper sound, podcasters need more than their mobile device. The need for professional recording equipment is still there and many podcasters face the issue of affordability. Just some of the equipment needed for a professional recording booth are microphones, preamplifiers, analog-to-digital interfaces, and recording software. But the most overlooked and important piece of all this equipment is actually the recording space. That's right, the acoustics of the recording space are probably even more important to the sound of a podcast than the mic and preamp. The good news is that you can dramatically improve the acoustics of just about any space with the right material. Ideally the space in which you record should be a "dead space", that is, a space where most of the sound made by your mouth is caught by the microphone in front of you, and the rest is absorbed, not reflected, by the surfaces around you.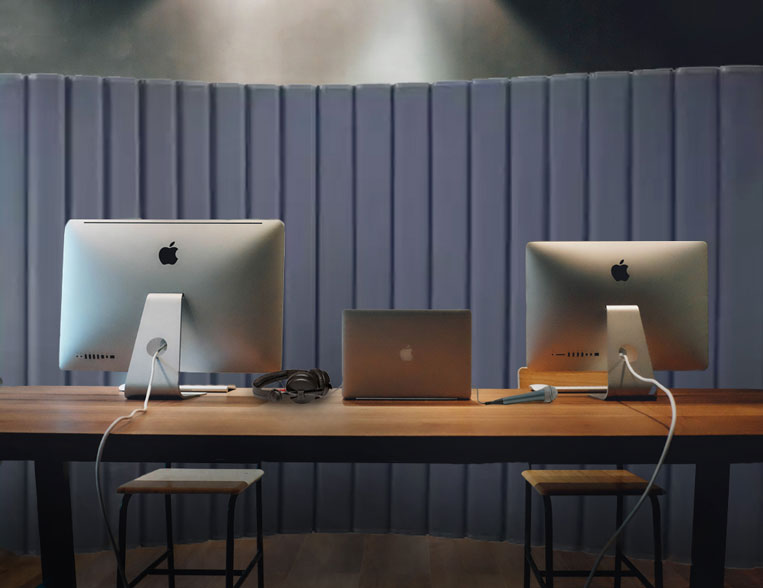 Many home recording spaces have sought Versare partitions and
sound panels
for affordable acoustical control. Since much of the echo that may be heard on a recording comes from walls closest to the microphone, it's a sensible solution to place your partition or sound panel close to your recording area. Many podcasters have had great success by utilizing Versare's
VersiPanel
and/or
VersiFold
acoustical wall to create a concave divider that curves around the back of the mic at a distance of about a foot. This very quickly absorbs much of the sound coming from your mouth, and prevents it from bouncing back at the mic, causing echo. The VersiPanel and VersiFold dividers are constructed with acoustical ribbed fabric and heavy foam cores. They feature heavy stitch line construction versus tradition glued systems.  They also come with powerful 20lbs rare-earth magnets to connect multiple panels together. This is a perfect solution for creating an acoustical wall within your studio, or using as an acoustical backdrop on a stage or behind a podium. Versare's acoustical product line has been rigorously tested and received a .60 NRC rating from an independent third party lab. It's no wonder these heavy-duty partitions are used so frequently for podcasting and voice recording.