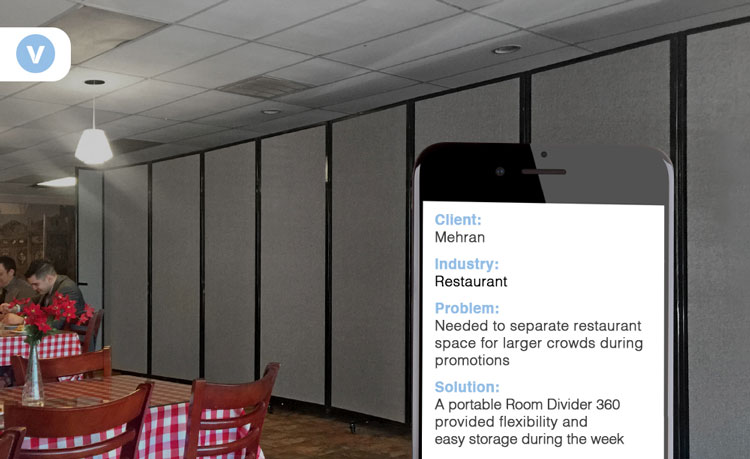 Halal Pakistani and Indian Restaurant Turns a 180 Thanks to the Room Divider 360
When restaurants face large influxes of clientele during certain days, it helps to have a space that's as adaptable as possible. Whether weekend free time or holiday specials cause crowds to fill an eatery's walls, Versare's portable partition walls and room dividers offer an array of appetizing options.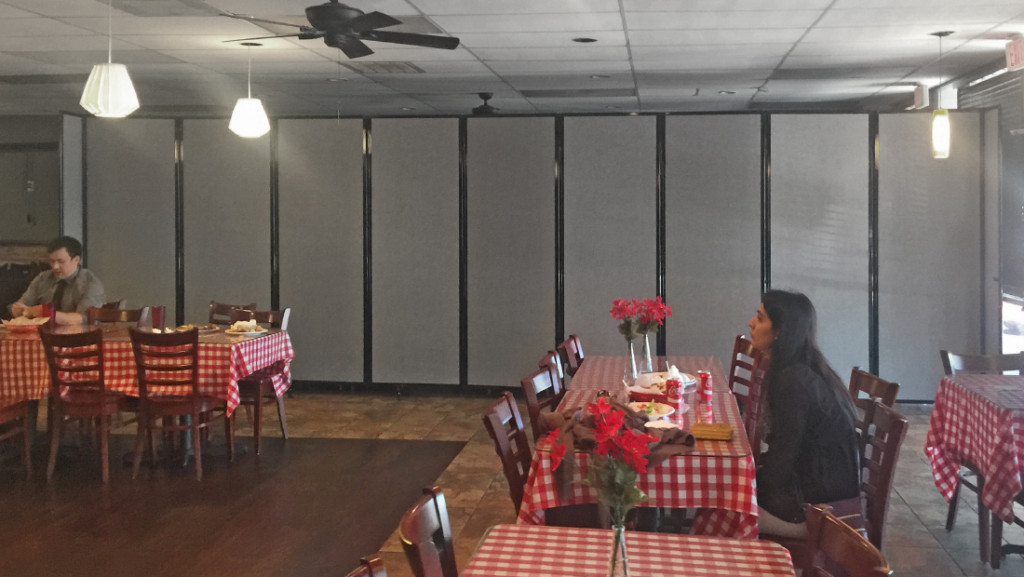 Mehran Pakistani & Indian restaurant in San Antonio, Texas, has a large, open area with seating fit to accommodate large groups. While the restaurant offers a weekday a la carte menu, on weekends it offers a popular buffet. It also features Friday kabab nights that draw large crowds. Because of the different crowd numbers the restaurant serves depending on the day of the week, it needs to be prepared for both a large space for more people and an intimate setting for smaller crowds.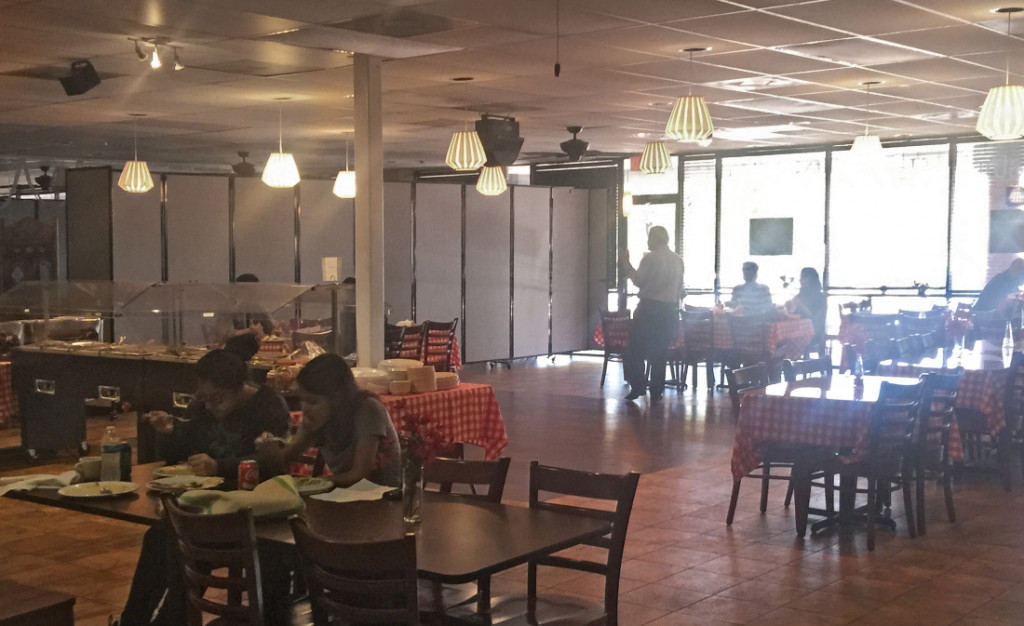 The restaurant needed a solution to quickly subdivide their space to provide customer intimacy during the slower times, and a large open space when the business dictated it. Versare suggested the Room Divider 360, our best-selling partition wall. The 360º rotating hinge design allows a full range of movement per panel, giving this partition increased flexibility in creative arrangements. Mehran selected a nine-panel, 7'6"-tall unit in a color that nicely added to the restaurant's ambience.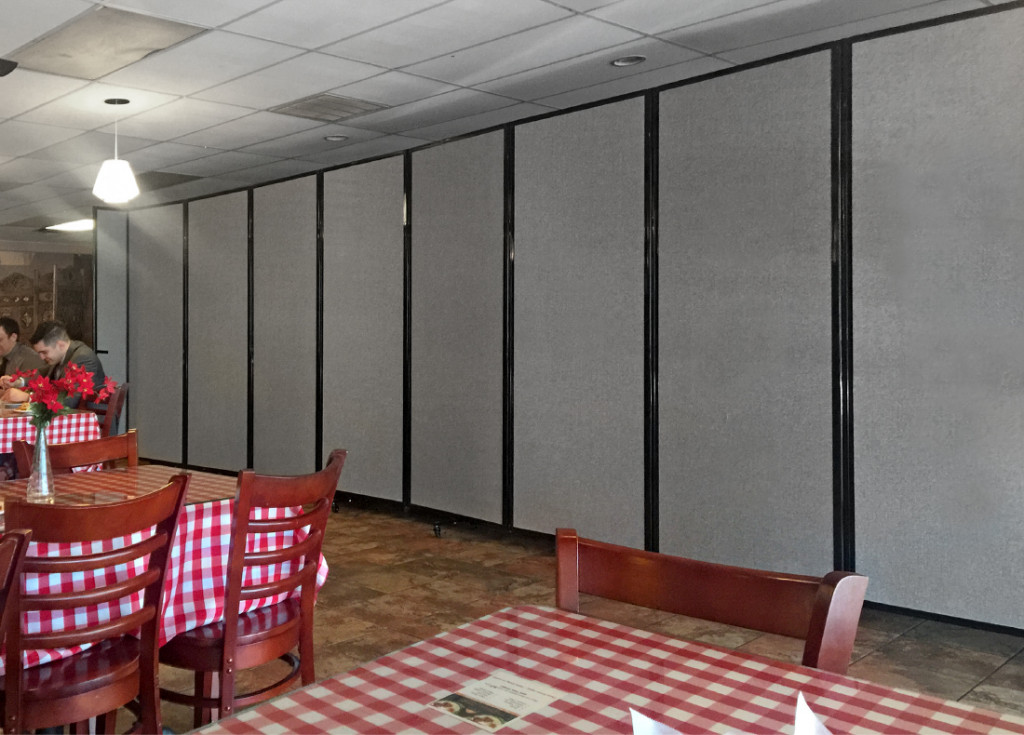 Because the Room Divider 360 is so portable and easy to use—opening to a full 25' in mere seconds and stowing away just as quickly—restaurant staff can accommodate their environment as quickly as clientele needs change. Mehran is now able to control foot traffic and create restaurant space easier thanks to its portable partition wall.