Open offices are an excellent solution to utilize a small amount of space or leave a workplace free for collaboration. But with the openness often comes noise. And when employees need to work on separate projects, whether together or in teams, noise can reverberate and become excessive. SPARK Technoloy, LLC, was facing an office acoustics problem when they turned to Versare for our expert acoustical advice.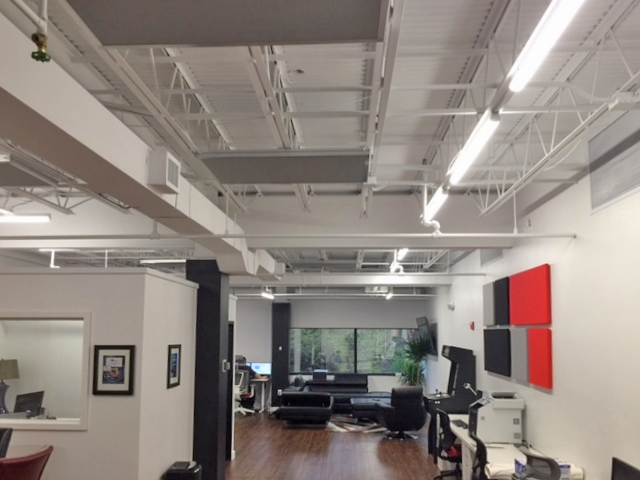 SPARK employs professionals who are well versed in integrated systems engineering solutions for IT, communication, facilities management, safety and security, and more. They design turnkey solutions that are tailored to comply with the operational requirements and budgetary restrictions of their clients. Planning custom solutions for each customer takes a great deal of collaboration amongst employees. As we know, with collaboration comes noise.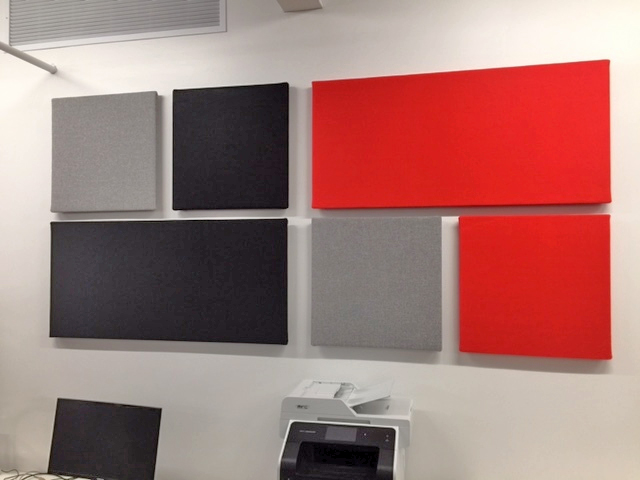 The company asked Versare to help them keep an open floor format, but combat the echoing sound of their open ceiling. Enter our
amazing acoustic panels
, which we create in our Minneapolis headquarters. Our Sound Stones use a premium construction of eco-friendly, non-toxic acoustical material (no fiberglass here) to dampen room noise and eliminate echo. SPARK is currently using the original ceiling sound panels, and doing so successfully. They have also integrated our
wall-mounted Sound Stones
. They chose colors that blend beautifully with their existing décor, as though we had tailored the products for them.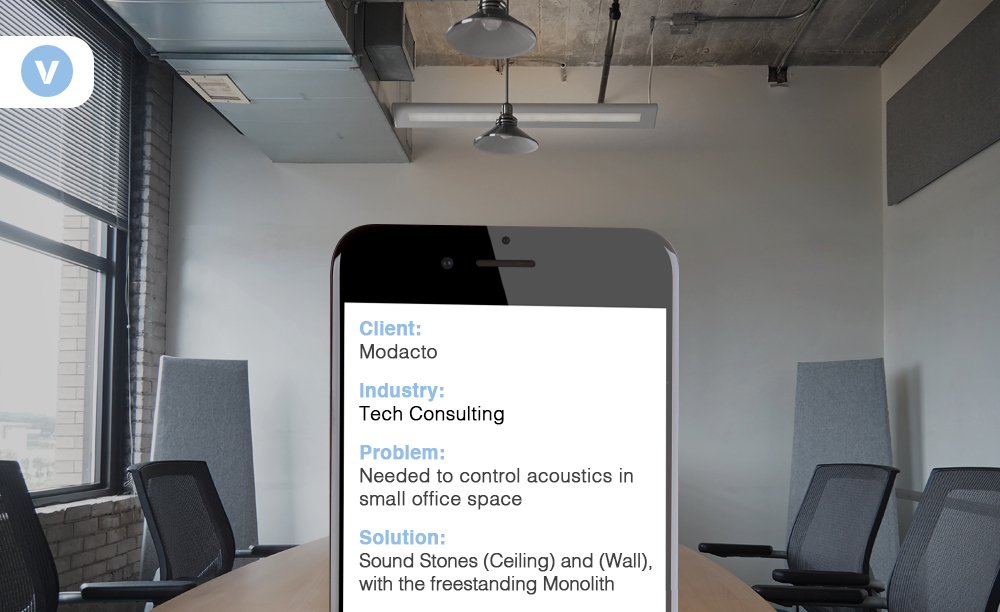 The next phase of SPARK's plan is to begin using the newest version of the Sound Stones (Ceiling) acoustic panels, which hang vertically rather than horizontally.  With the combination of the three products, SPARK will be able to better control office acoustics and provide employees with an open office that is conducive to collaboration but is free of distracting, echoing noise.