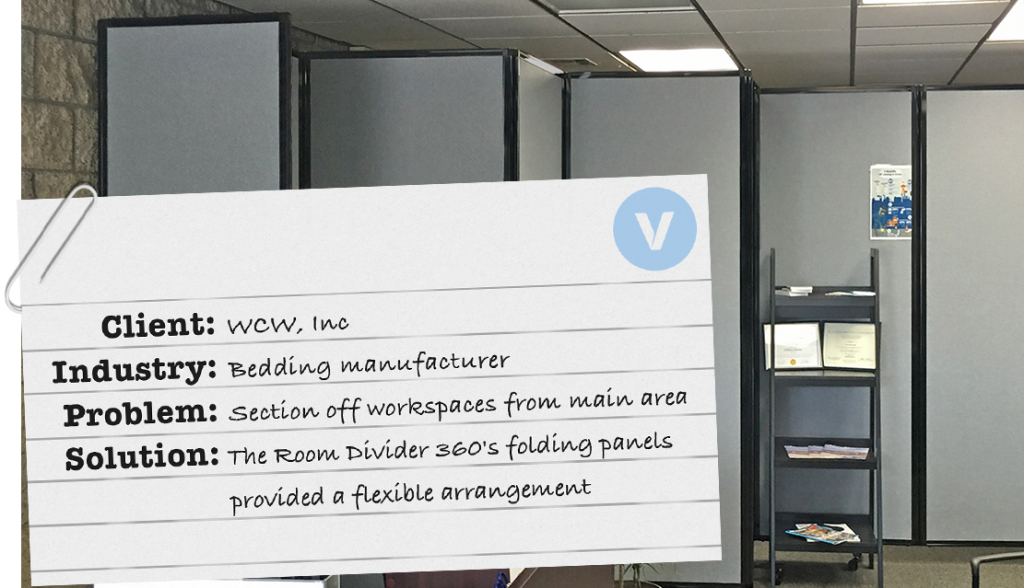 WCW Inc designs and manufactures mattresses, bedding, and other innovative sleep surfaces. Many of their patented technologies are found in major hospitals around the country, and are known for improving patient comfort. WCW's office, a large open space, provided ample room for staff and supplies, but provided a challenge for sectioning off private areas.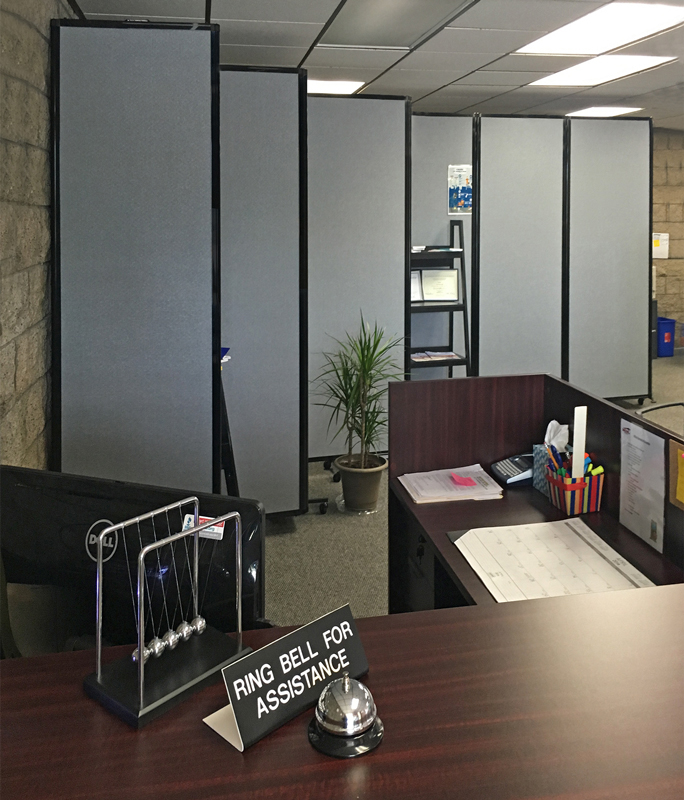 These kings of comfort came to us looking for a truly versatile solution. Their office had fluid functionality, meaning they required portable office partitions that could change shape to accommodate a variety of group sizes at different times.
Once again, we brought in the big guns - our
Room Divider 360
's lightweight portability allows it to be taken in and out of a room quickly, while the exclusive folding hinges provide unparalleled arrangement versatility. As you can see in the photos, our patented 360º hinge is capable of some interesting setups. The tall height of 7'6'' and variety of widths provided necessary flexibility to meet their space requirements. They ordered both the 25' and 8'6'' widths.  Acoustical fabric was chosen to dampen sound in the office.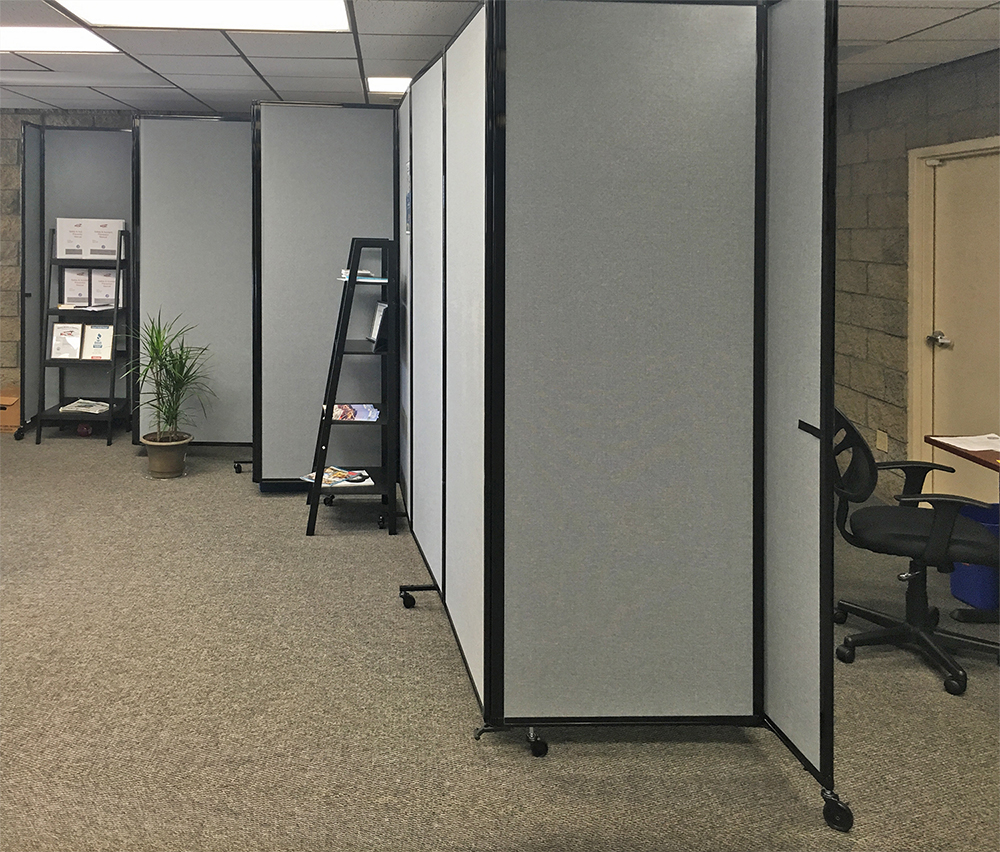 "Thank you for reaching out and giving us the opportunity to provide feedback. We are extremely pleased with these office partitions and will recommend you to our colleagues and associates."