Non-profits face the same privacy issues as for profit businesses in the work space. In addition non-profits have limited budgets which are usually not dispersed for office upgrades. For one employee of an independently managed community blood center, she found herself in need of an inexpensive cubicle partition system that would not only provide workspace privacy but also reduce noise. [caption id="attachment_1073" align="aligncenter" width="625"]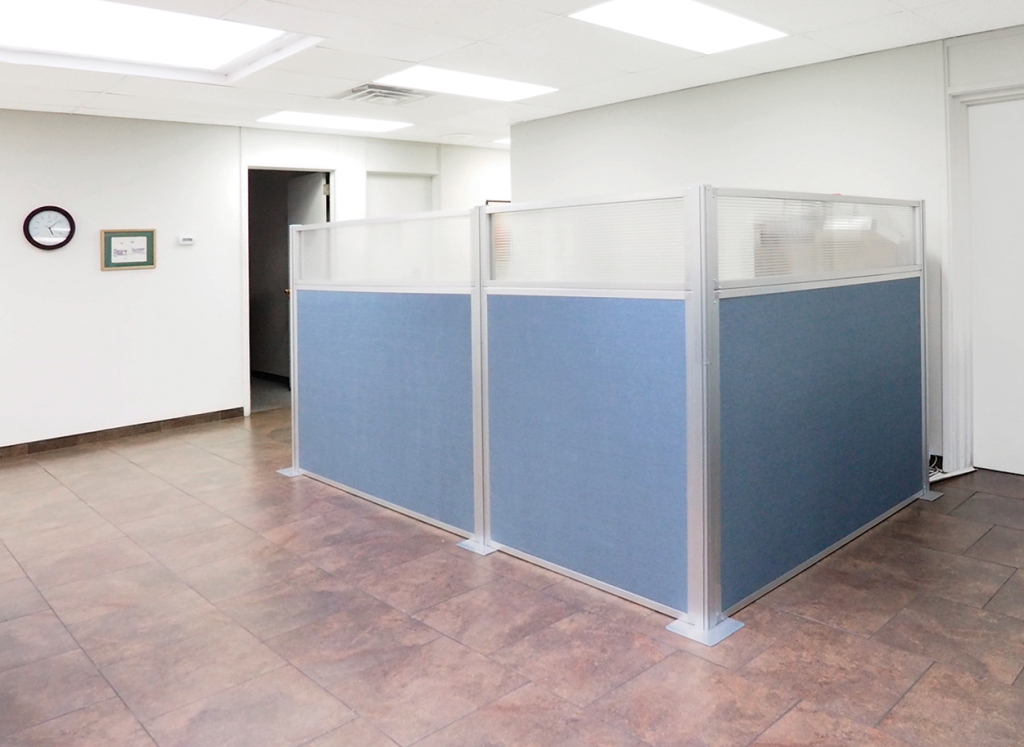 The Hush Panel system easily creates workstation privacy.[/caption] Being a non-profit, the organization did not want to use their resources on a cubicle system that would be heavy, difficult to install, and out-of-budget. Versare's Hush Panel DIY Cubicle Partitions came to the rescue by not only allowing customers to create a fully-customizable and modern office workstation, but also a completely tool-less design. These panels can be set-up or taken down quickly by sliding panels and posts together in any desired arrangement.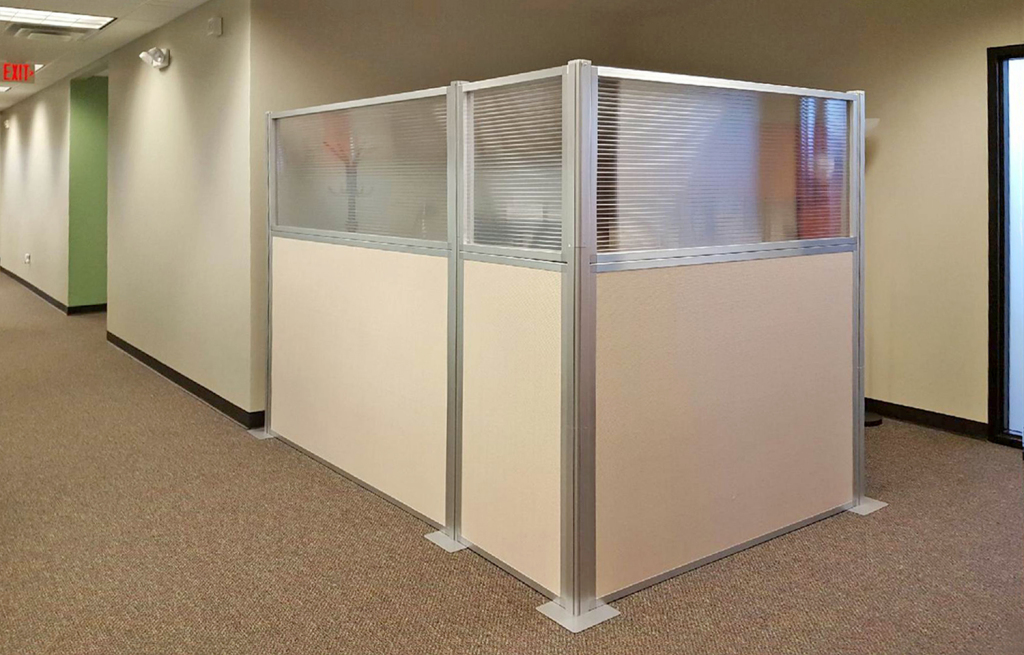 "My office is in an open area of the building and a privacy screen was needed. After looking at several options, I liked the Versare's cubicle divider with the clear panels on top. The color options and the fact that they are light weight was an additional plus. As an added bonus, they simply slide together, no need for tools! It took about 5 minutes to put two panels together. My company is now looking at ordering another set of panels for another office area. These would also work great in a home environment for someone needing an inexpensive option for dividing up a room or adding a privacy area. PS – The customer service was outstanding!" -Meg G., Administrative Assistant
Customers have a choice of three panel sizes that come in our 2" thick, sound dampening acoustical fabric and/or two panel options that offer a polycarbonate glass on the top. Versare's Hush Panel provides instant workspace privacy while allowing your office space to grow along with your business.