Read the testimonial below of how room dividers helped create a very special event space at White Oak Missionary Baptist Church.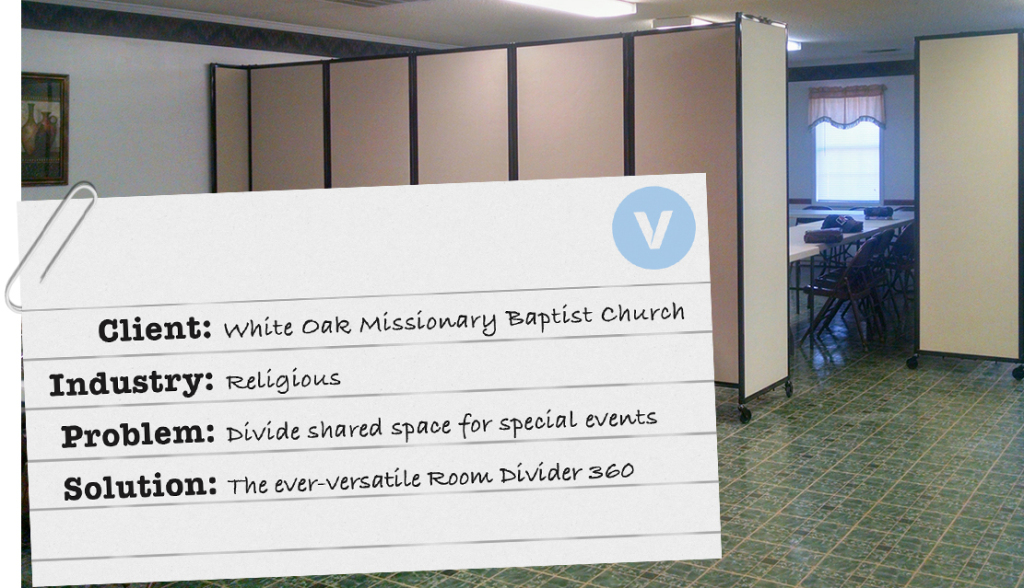 White Oak Missionary Baptist Church, located in Apex, NC, has seen many changes throughout its existence. Founded in 1865, this church has watched generations come and go while the population slowly expanded around it. A problem for many old churches is that they eventually can't hold the large congregations they accumulate. White Oak's parishioners recently found themselves running low on space, particularly areas devoted to Sunday School programs. They were faced with the reality that they would have to share the learning space with their food bank drive area, as well as their banquet room.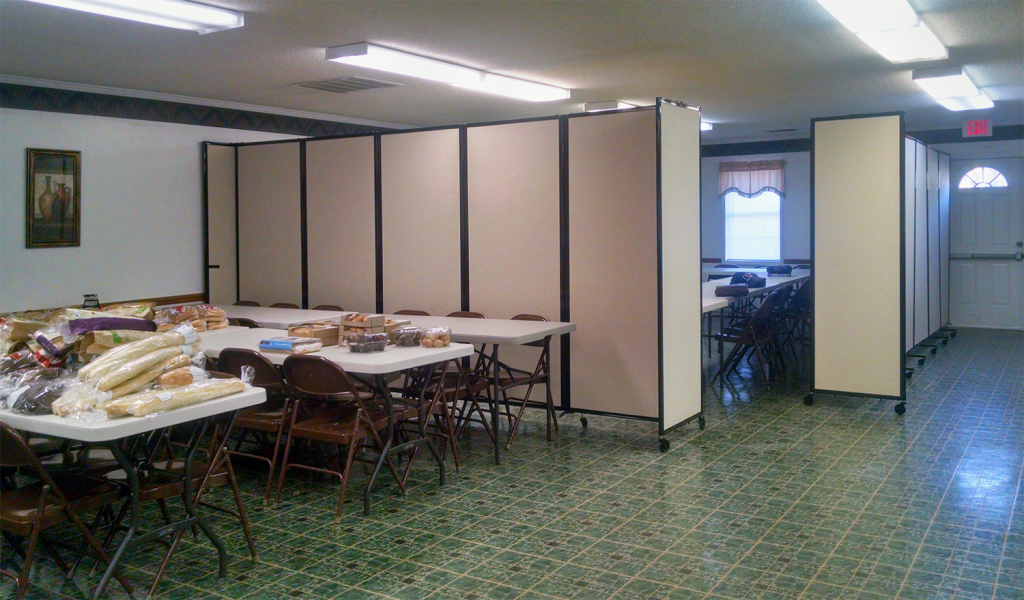 Regenia S contacted Versare to discuss her situation and to find out what her options were. We recommended a couple of our tried-and-true
Room Divider 360
portable accordion partitions. The Room Divider 360's unique rotating hinge allows double the versatility in arrangement as other dividers, making it somewhat of a Swiss Army Knife for small areas requiring frequent space division.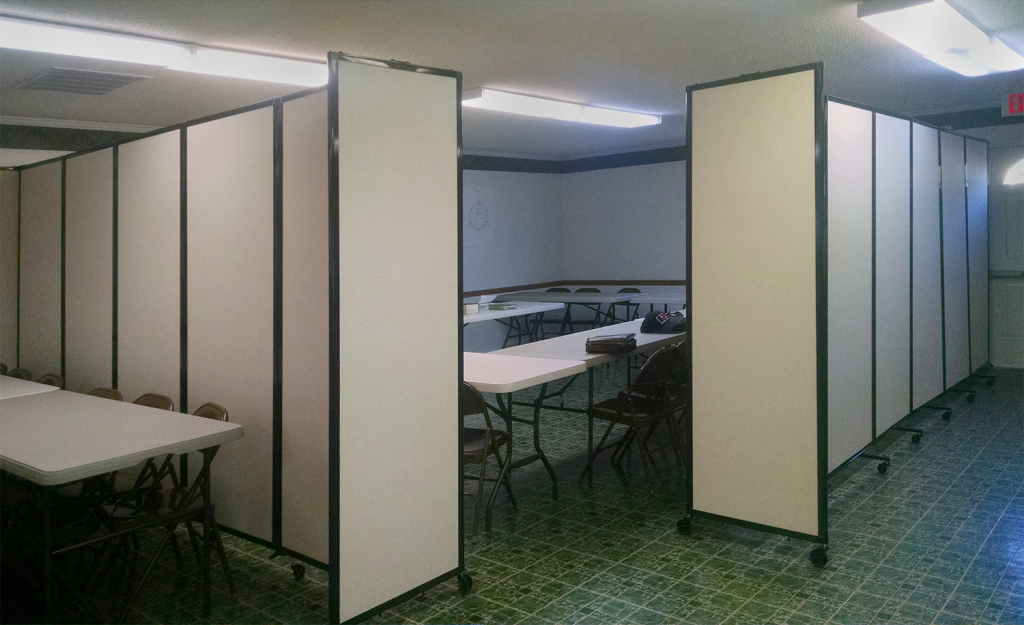 "White Oak loves the church dividers - they are great for our multi-purpose space," says Regenia. "We can hold our food bank and a class concurrently, with ease. We can reconfigure the room for a dressy event and hide the food bank freezers and storage behind the very, very nice looking moveable 360 walls. They glide with ease and are easy to handle!" Versare partitions are commonly used in churches and other worship spaces. Check out this previous setup of Room Divider 360s as
church dividers
.