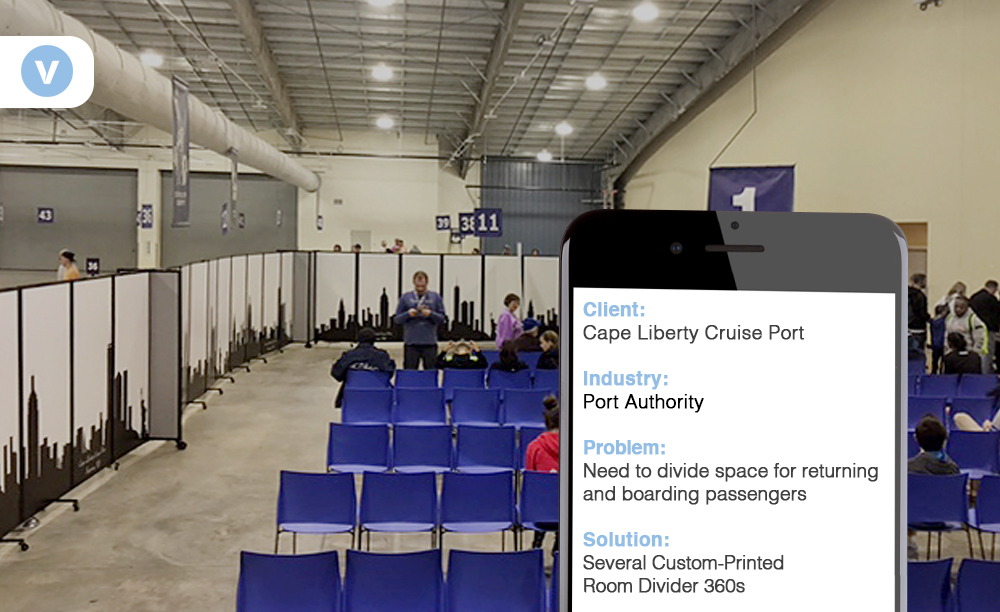 One of Versare's specialties is providing quality barricades and dividers to provide the utmost security for our customers. Cape Liberty Cruise Port, in Bayonne, NJ, needed room dividers to separate cruise passengers at their security checkpoints. Originally developed for industrial use in the 1930s and purchased by the US Navy during WWII, the port is now home to a Royal Caribbean terminal. Over half a million passengers visited Cape Liberty Port in 2016, so they needed the best dividers possible to organize and secure their checkpoints.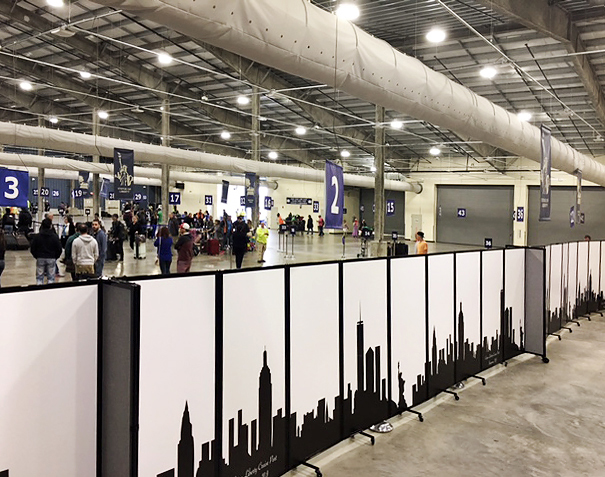 Tim Feeney, Terminal Operations manager, was seeking a series of room dividers that could cover an expansive distance while being versatile enough to be set up in various positions and shapes. We recommended the
Room Divider 360
, a pre-assembled divider that can be connected to other units to create a continuous panel of the desired length. These partitions are constructed with additional panels on each end, allowing units to be secured together with the attached velcro strips. Because of its patented 360° hinge, customers can arrange the Room Divider 360 in a variety of shapes to suit the setting and situation.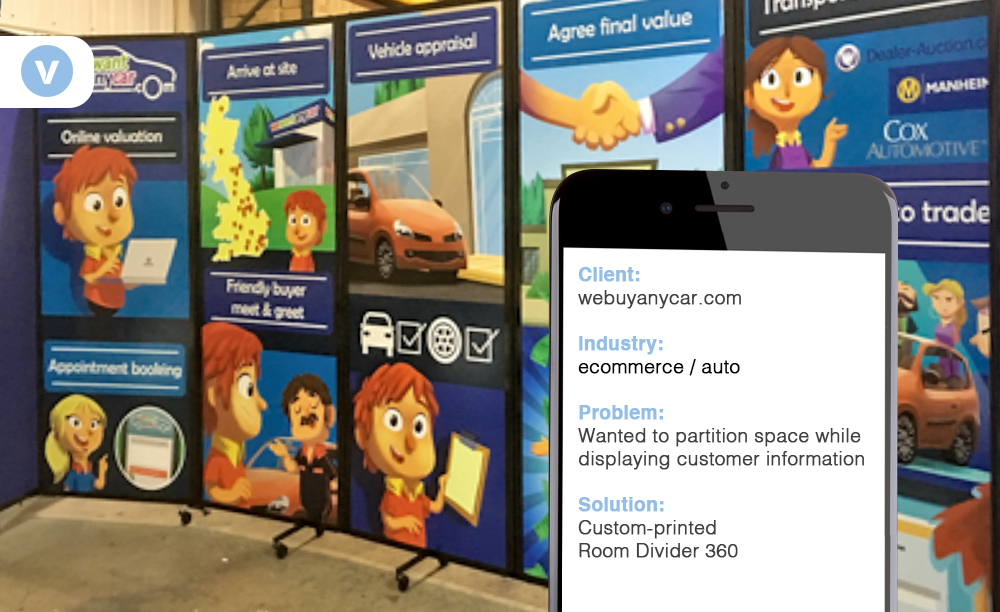 The divider is also one of Versare's exclusive custom-printable partitions, allowing each panel to be printed with any design, branding, mascot, or artwork. Cape Liberty used a repeating skyling illustration, which when linked up with the other dividers, creates a fun and interesting aesthetic to the space while visitors wait.
"Versare dividers were the only dividers that passed our security's approval checkpoints and allowed us to print our logo on," said Feeney. "The dividers came out flawless and make for a great barrier/focal point in one of our larger terminals."