Just when you thought our Sound Stones (Ceiling) couldn't get any better, they did! We have upgraded from a model that was hung horizontally (from all four corners) to one that is hung from one edge like a flag. This new version of our hanging sound panels is more visually striking, much more affordable, and even easier to install. Simply hang it from the built-in eyelets with the mounting hardware of your choice.
[caption id="attachment_1367" align="aligncenter" width="625"]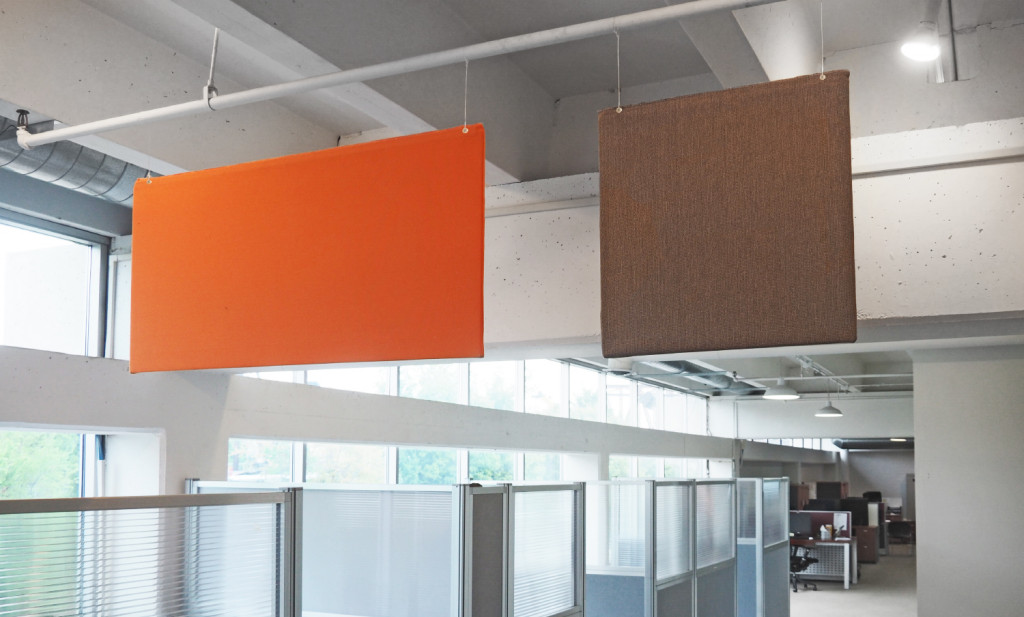 Our Sound Stones (Ceiling) just want to hang out[/caption]
Choose from over 20 colors and a variety of sizes and orientations - you can even choose between vertical and horizontal orientation to create a truly unique design element in your space. Whatever your room size and décor, you're sure to find the right colors and sizes to fit your office, music room, classroom, or home studio space. These premium sound panels team beautifully with our full range of acoustical panels to form the ideal protection against excess noise in your environment.
[caption id="attachment_1369" align="aligncenter" width="625"]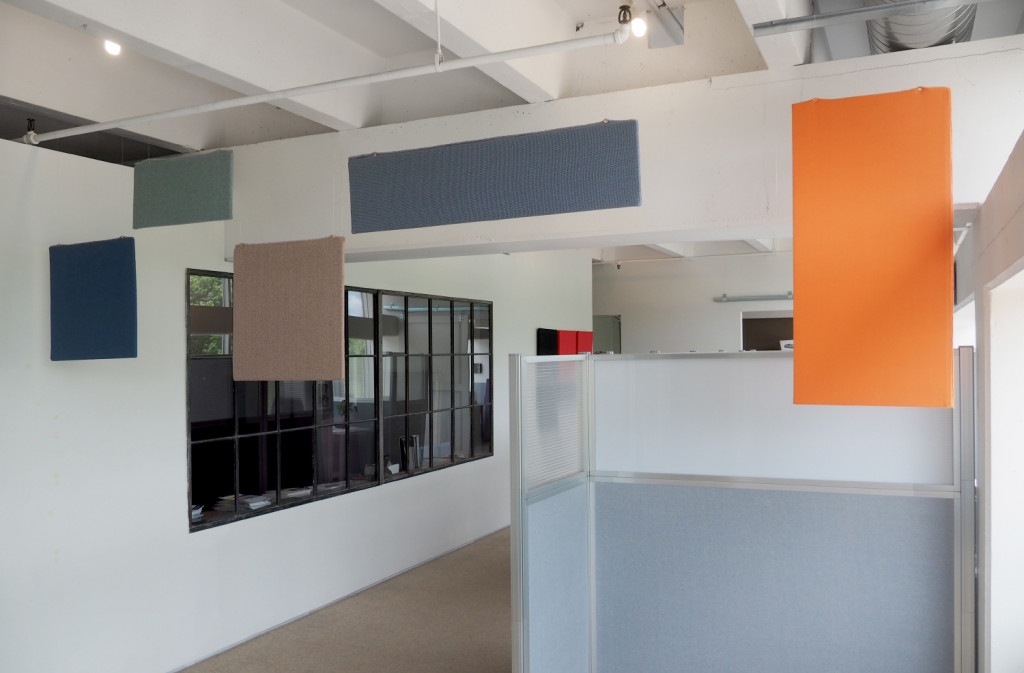 A multitude of arrangement options and colors will suit your space[/caption]
The outer layer of the panel of our acoustical fabric (found on our premium room dividers) combined with the inner layer of 100% recyclable, 2000-gram density nonwoven polyester provides a premium sound panel experience not found at this price point elsewhere.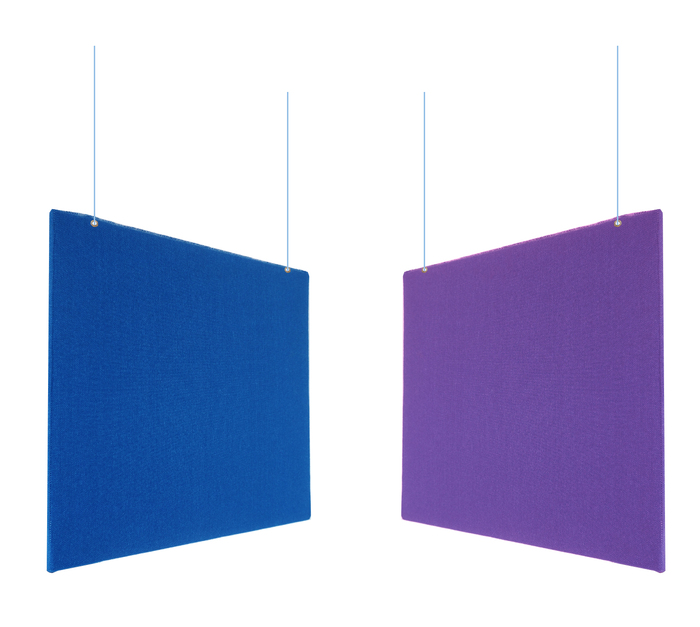 Why the new sound baffle configuration? Acoustical panels that hang perpendicular to the ceiling are one of the most effective methods to reduce reverberation and noise, because both sides are exposed to the room. Use the new and improved Sound Stones (Ceiling) acoustic panels in your office, home recording studio, conference room, auditorium, church, or restaurant. Wherever unwanted noise or chatter is an issue, Versare Sound Stones are your friends.