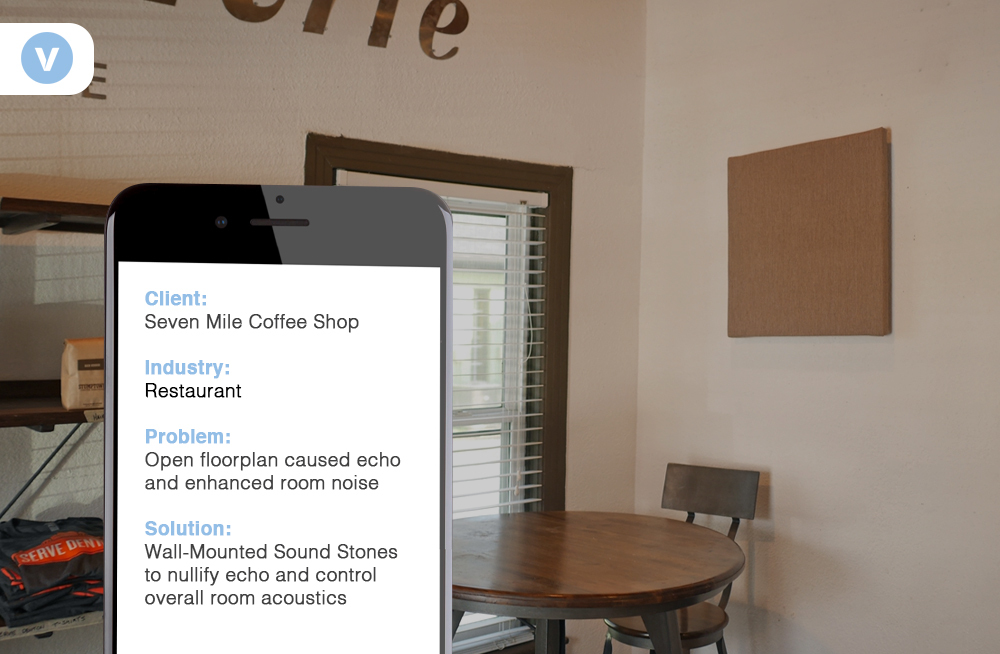 Seven Mile Cafe provides a unique experience for coffee fans and brunch seekers in Denton, TX. The cafe's large menu, specialty coffees, and eccentric decor attracts a variety of clientele in the quiet college town. With several locations opening up in the North Texas area, the funky cafe has become a certified hit.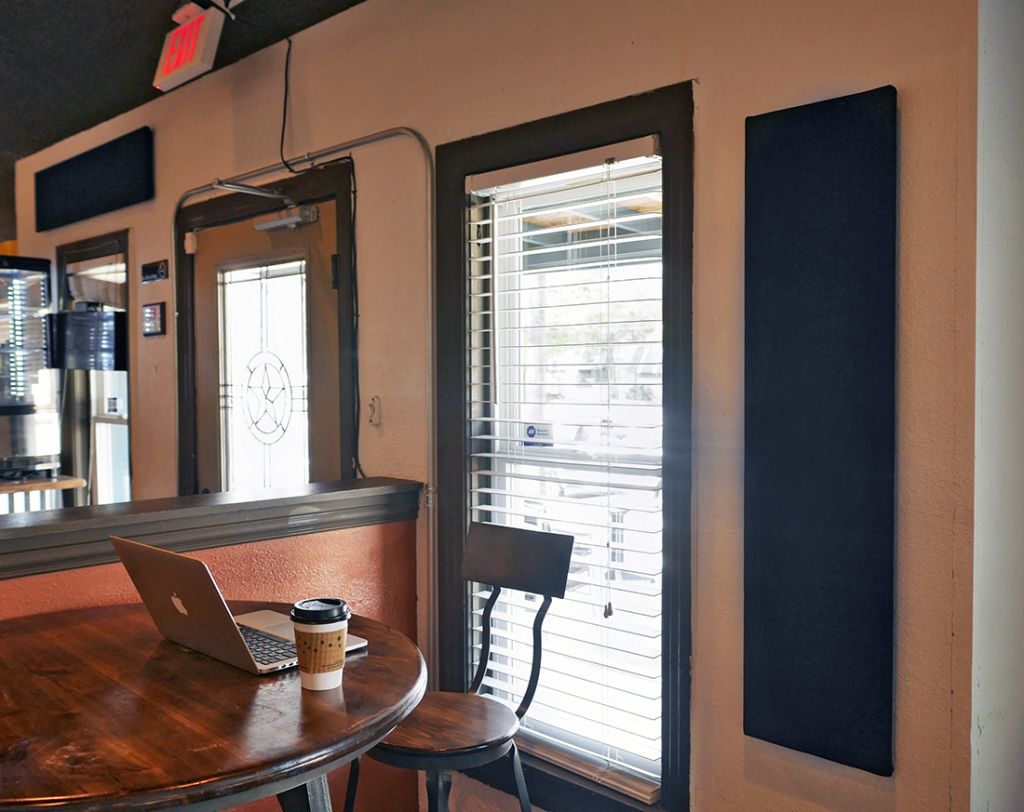 Built within a converted house, the small restaurant features an open floor plan with high ceilings. While the close quarters provides a cozy atmosphere for customers, it presents an acoustical challenge when combined with the bustling kitchen only feet away from the dining area. Espresso machines and coffee grinders can also cause excess noise throughout the space, thus raising  overall conversation levels and inhibiting the ambience.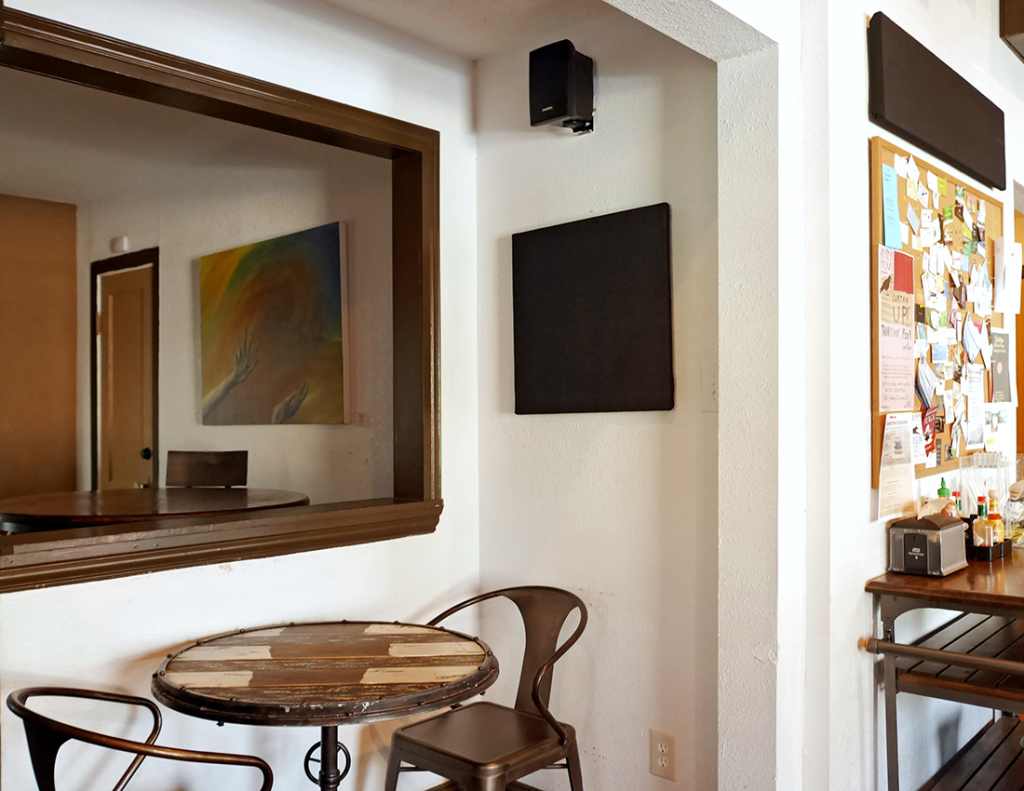 Seven Mile opted to strategically place several Versare Sound Stones throughout the small restaurant space. When placed by tables, these
wall-mounted sound panels
nullify noise and eliminate excess echo, helping to keep conversations closed-off. A variety of shapes allowed the sound panels to accommodate the layered wall design, with 4' x 1' panels able to squeeze in by door and window spaces. Conversation levels and excess room noise can now be better controlled with the sound panels, improving restaurant ambience and patron satisfaction.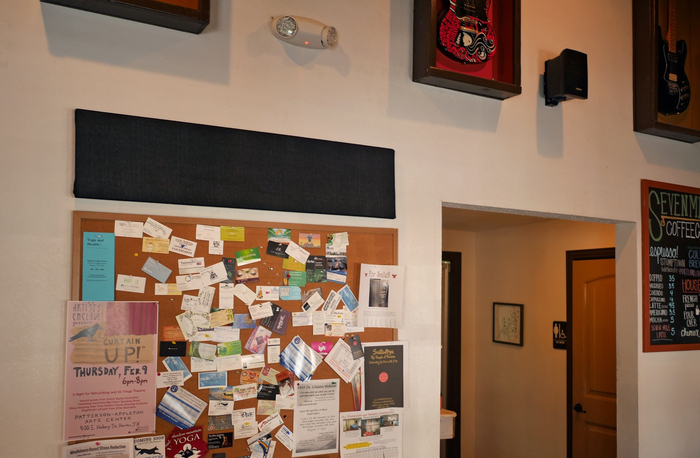 Available in over twenty fabric colors, these acoustical panels can integrate effectively within any cafe or restaurant. Unlike toxic fiberglass foam panels on the market these USA-made sound panels feature a premium nonwoven polyester construction rated at 0.65 NRC (
Noise Reduction Coefficient
). Keep your customers coming back by providing effective acoustical control to your restaurant.