A divider was built for Pride to celebrate diversity and changing times.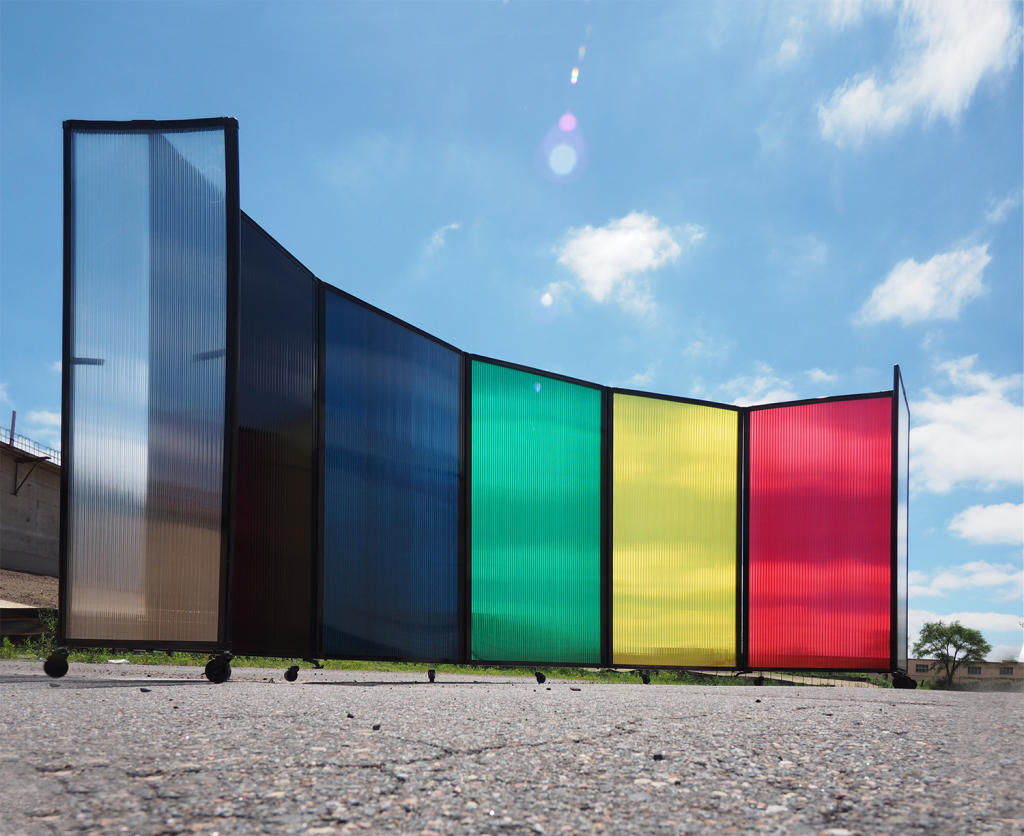 June is Pride Month. Pride is heavily associated with LGBT rights movements throughout the world. Many places around the world hold events every year celebrating this movement.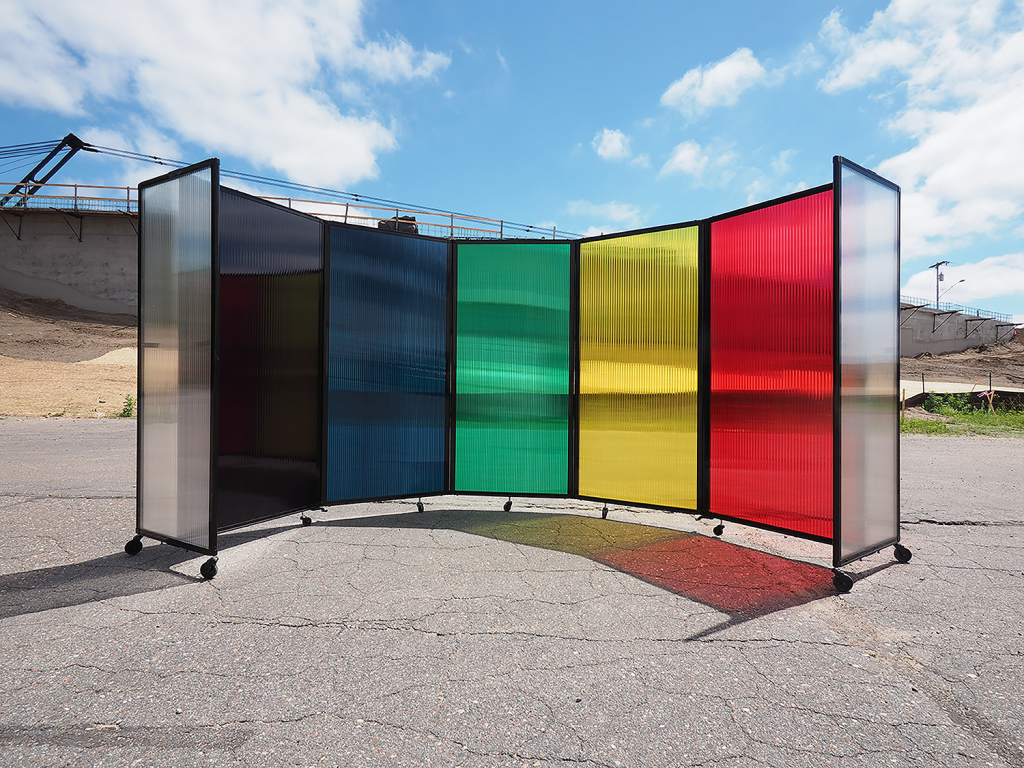 Versare was asked to create a divider specifically for one of these Pride events.
Constructed out of our durable polycarbonate panels, this partition is tough enough to take on all elements.The 360º hinges of this custom
Room Divider 360
allowed the curved rainbow shape.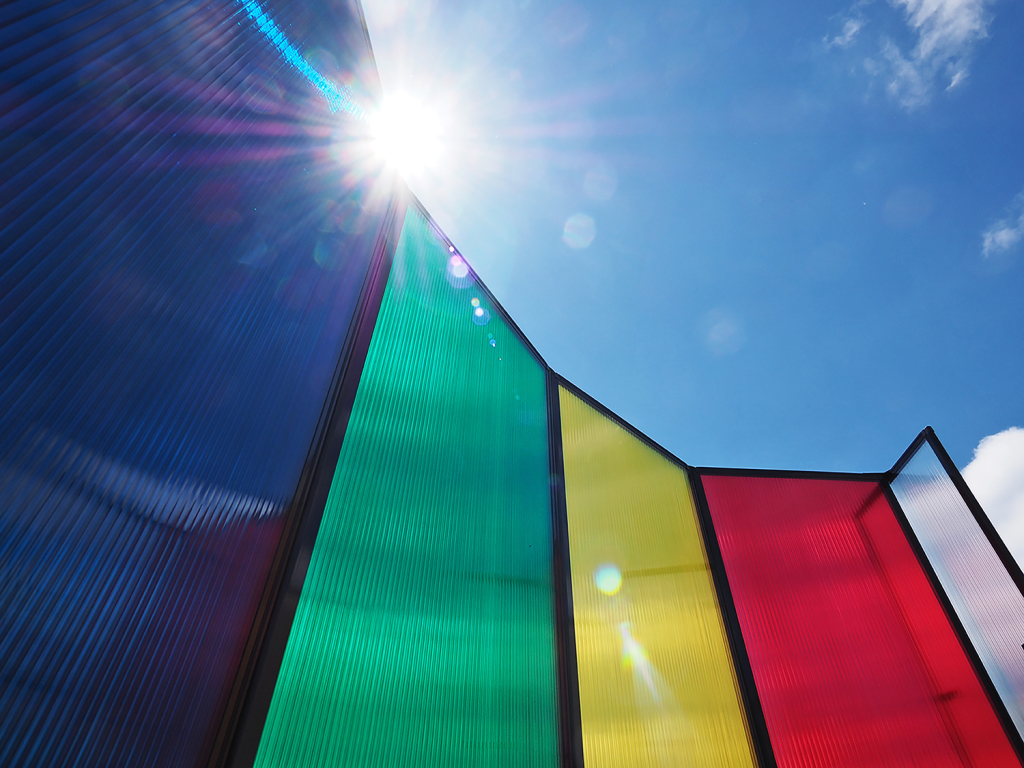 Each translucent panel glows in the light, creating a thing of beauty.