Office sound can be easily controlled with SoundSorb panels. Read on how to learn how they transformed one!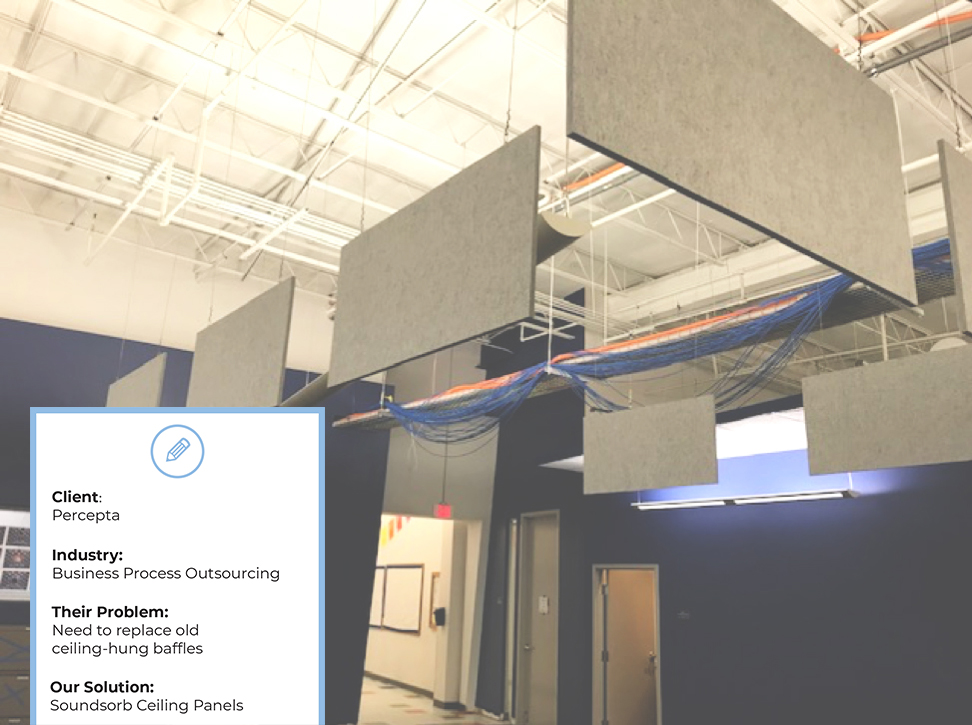 Gary Perkins, Facility and Security Supervisor at Percepta, was tasked with replacing baffles in his company's office. After researching other options and even considering reupholstering the original ones, he came to Versare looking for a solution that would not only provide a replacement for the old baffles, but also improve sound in the company's large new converted warehouse office.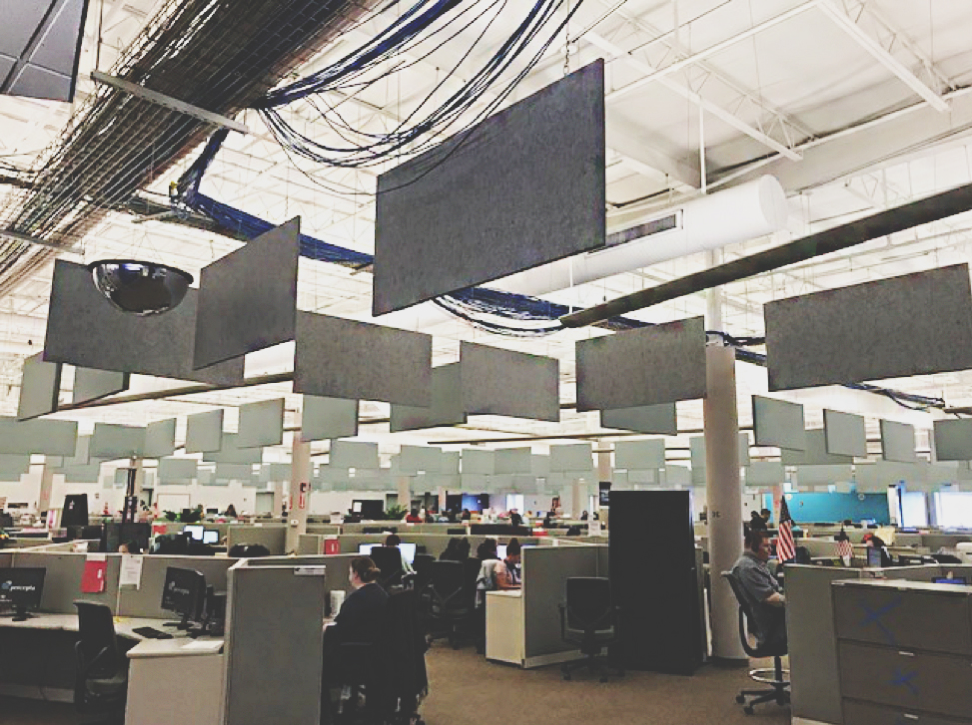 Versare worked with Gary to create an effective solution and in doing so, Versare created the Soundsorb Ceiling Panels. The Soundsorb Ceiling Panels have an NRC rating of .95 which provided Gary, and Percepta, a significant improvement in acoustics in their new office. Since these Soundsorb panels are hung from the ceiling, they also added no clutter to the office space and replaced the old baffles perfectly.