When public safety is a matter of concern, business owners and event organizers often choose portable steel barricades to provide crowd control and create boundaries.
Portable barricades
are great crowd control options for races, concerts, construction zones, celebrity autograph signings, and more.
In the case of Minnesotan entrepreneur Omar Hattach, he needed a product to keep public bystanders safe and at a good distance from his Spider Jump attraction. The Spider Jump is a bungee trampoline system built for use at amusement parks, family entertainment centers, gyms, and more. Hattach brings his Spider Jump to local malls around the Twin Cities. He wanted a portable enclosure that would keep mall shoppers safe but allow them to view the Spider Jump so they would be encouraged to participate in the fun.

Hattach came to Versare for a solution to his problem, and we recommended our
Portable Steel Barricade
. Our steel barricades are durable, lightweight, and extremely portable. Because the barricades are linkable, Hattach can easily build a customized boundary around his Spider Jump. The feet on the barricades can be folded or removed, making for easy storage.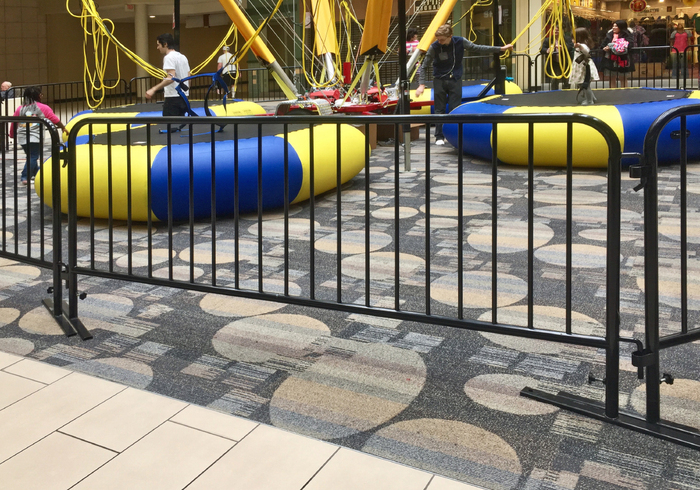 Hattach is thrilled with his Versare Portable Steel Barricades, and with the company itself. "I've been working and ordering from Versare for a few years now," he said. "They always deliver on-time and have the best prices in the industry. Their portable barricades allow for fast and easy assembly every weekend, and takedown is a breeze too!"