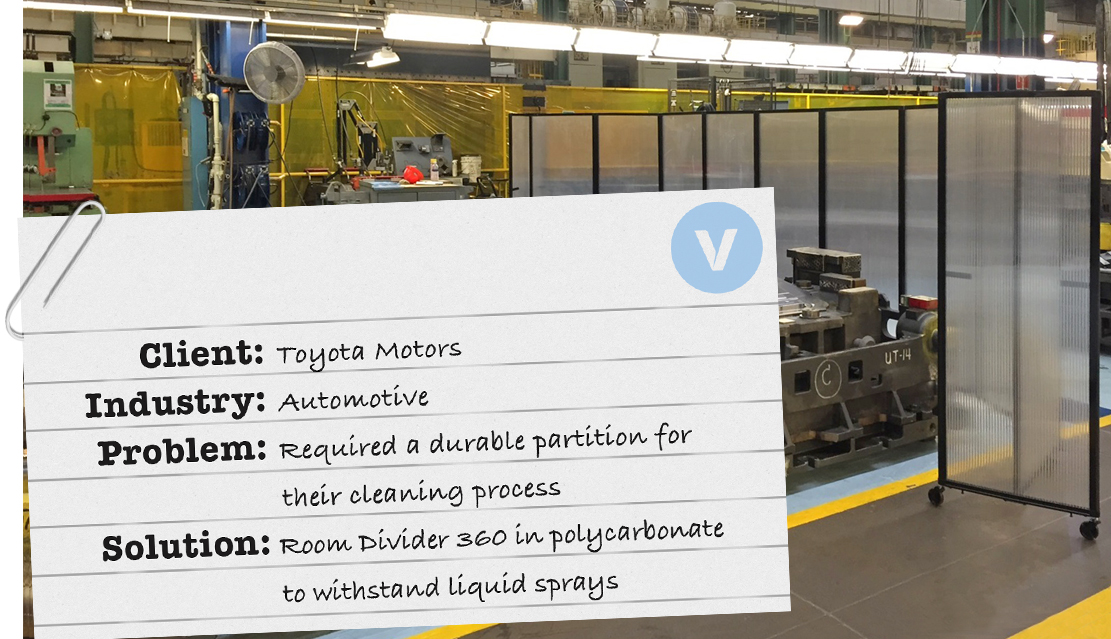 Factories and warehouses can get pretty messy. Whether it's debris or spray liquids, floors, equipment, and even employees risk getting caught up in a nasty situation. Portable factory partitions and room dividers provide a great option for separating work areas, and to cut down on mess, it's tantamount for factory partitions to be both durable and cleanable. Aside from looking sleek and stylish, our polycarbonate panel options provide the necessary durability required in a factory setting. Toyota Motors recently came to us in search of durable factory partitions to section off a car body cleaning area in a particular auto factory. A cleaning area within their assembly line used an open setup, where body dies are created and cleaned prior to assembly. Since their process involves heavy sprays, Toyota was seeking a factory divider durable enough to withstand cleaning agents. Our polycarbonate panel options are tough enough to handle sprays, and can be quickly toweled down for repeated abuse.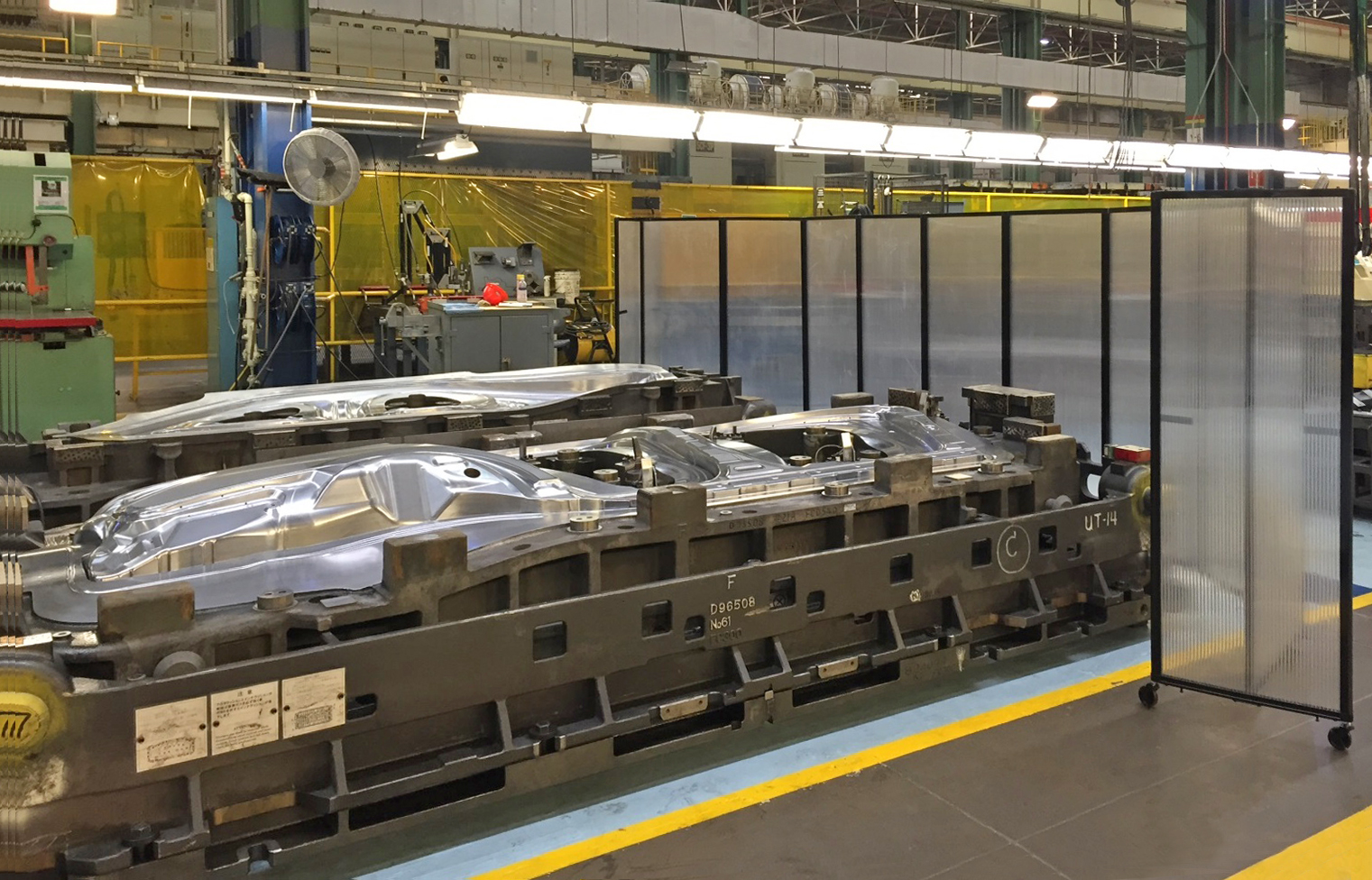 We recommended our flagship
Room Divider 360
, since its patented, fully-rotating hinge design provide far more arrangement versatility than a standard partition. The polycarbonate panels, available in several colors and translucencies, were clear, to provide important visibility within this factory setting. Our aircraft aluminum frames are naturally lightweight and durable enough to withstand any indoor or outdoor sprays. This assembly line partition fits into their factory perfectly. The Room Divider 360 folds up quickly for easy storage when not in use, and the durable polycarbonate is certainly nothing to mess with. "We use this divider in our factory to keep our outer surface body dies separated when they're cleaning the parts," said Ed from Toyota. Versare is happy to be a part of Toyota's assembly line - maybe we'll help create your future car!