California Closets — Cubicle Hush Panels
Here at Versare, we take pride in our customer service as much as we do our superb portable partitions and room dividers. So, we jumped at the opportunity to help California Closets, another company known for fine products and equally fine customer service, fulfill their dream for a newly organized office.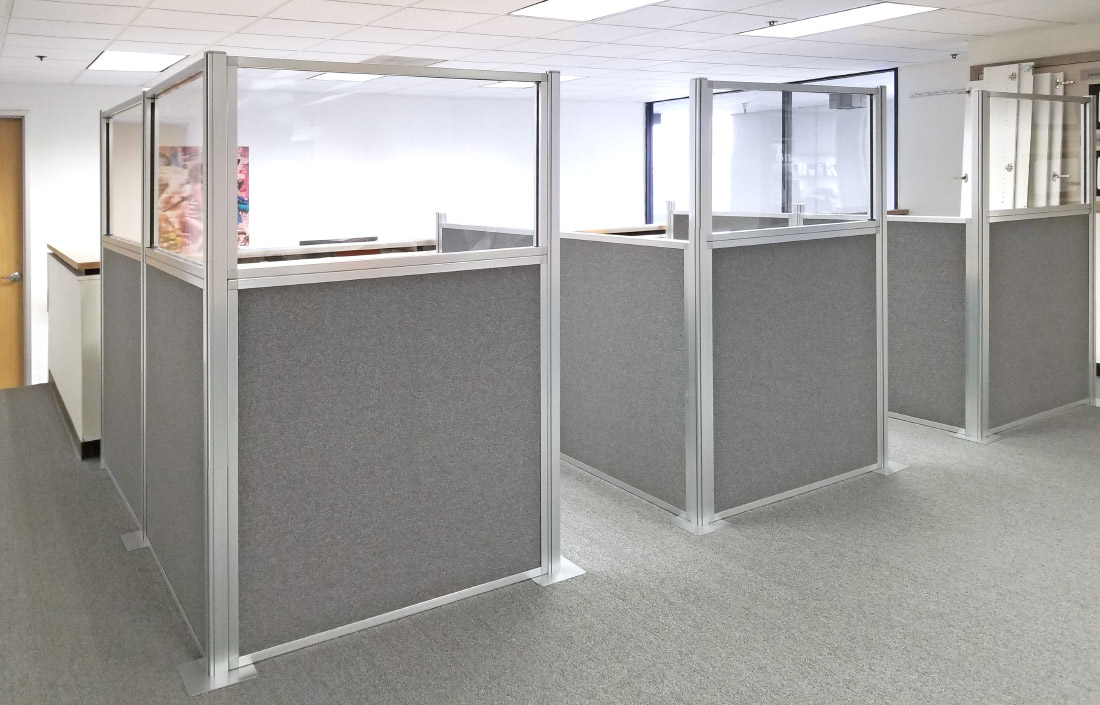 Located in Richmond, California, California Closets started building custom closets over three decades ago, and it was Versare's turn to provide them with a custom experience to perfectly suit their office needs. Kerri Nahas, Client Liaison for California Closets, was tasked with finding some custom work stations and cubicles for her office. She looked at several office partition vendors before contacting Versare with her specific design idea for the office.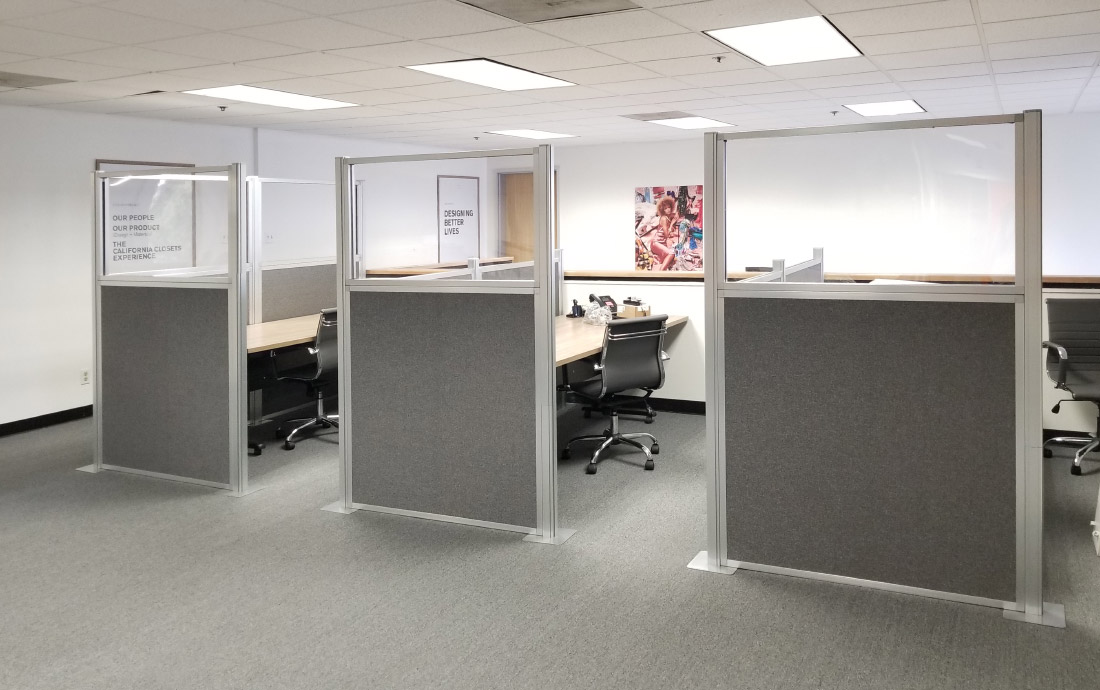 Nahas chose the Hush Panel Configurable Cubicle Partition because it's a fully customizable office partition system that can be added to and changed as a company grows and its needs change. We offer 22 colors of acoustical fabric (which gives our soundproof Hush Panels their name) and multiple panel sizes to choose. And don't forget our optional polycarbonate windows. Add in the fact that our Hush Panels are completely tool-less and it's easy to create the perfect office!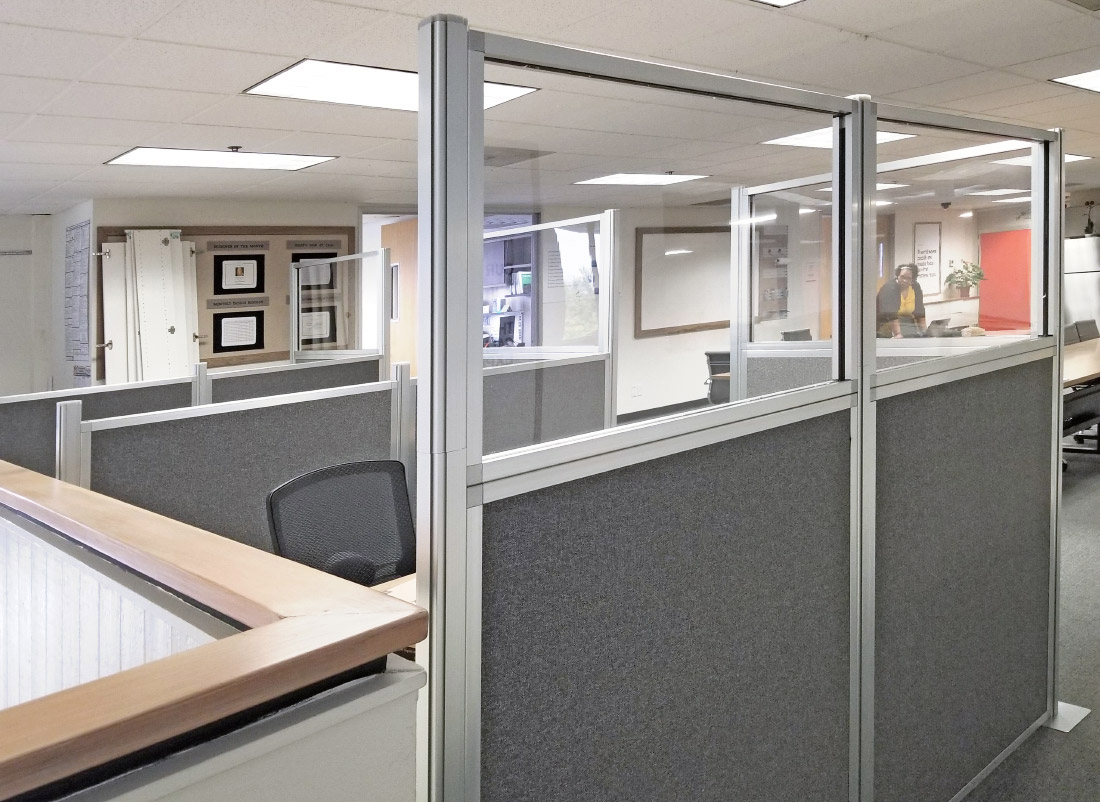 Because Nahas is an integral part of a custom organization and storage company, she understands the value of an office system built for tailoring to specific needs and flexible enough for further customization. She was also impressed with how simple it was to construct the Hush Panels and knew they were the perfect addition to the California Closets home office.