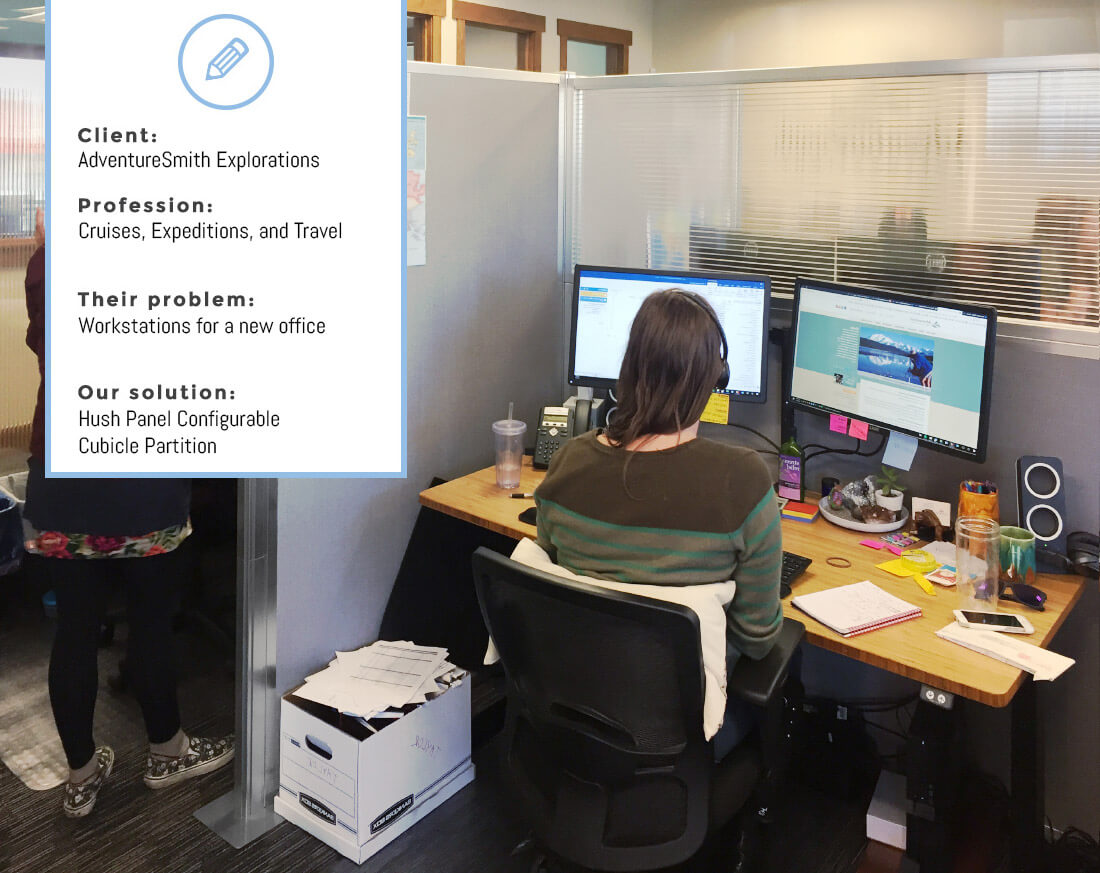 AdventureSmith Explorations — Hush Panel Cubicles
As businesses expand their scope and hire new employees, they often find themselves moving to bigger office spaces. With new offices and a bigger staff comes the need to buy new office furniture, including portable partitions and office cubicles. That's where Todd Smith, the owner and founder of AdventureSmith Explorations, found himself.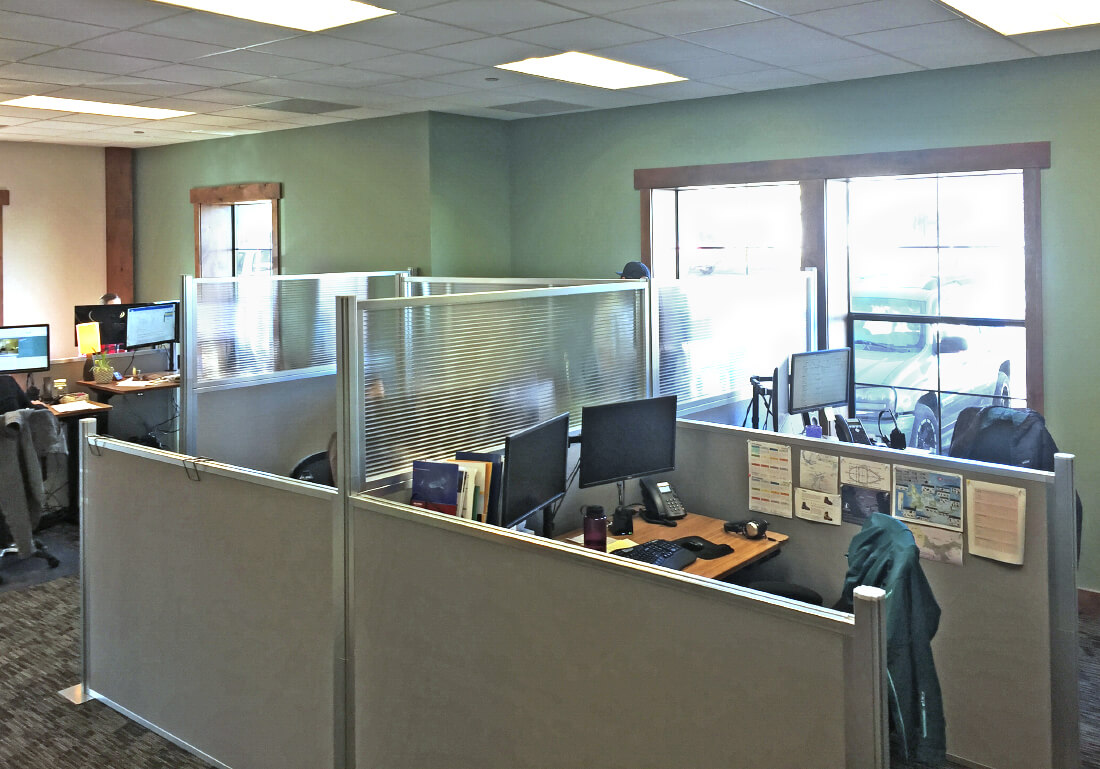 AdventureSmith Explorations is a travel agency that "provide a unique style of active travel that combines small ships, yachts and lodges in a sustainable model of lodge-based wilderness ecotourism." Their cruises are carbon free and they include expeditions to Alaska, Hawaii, Costa Rica, and the Galapagos Islands.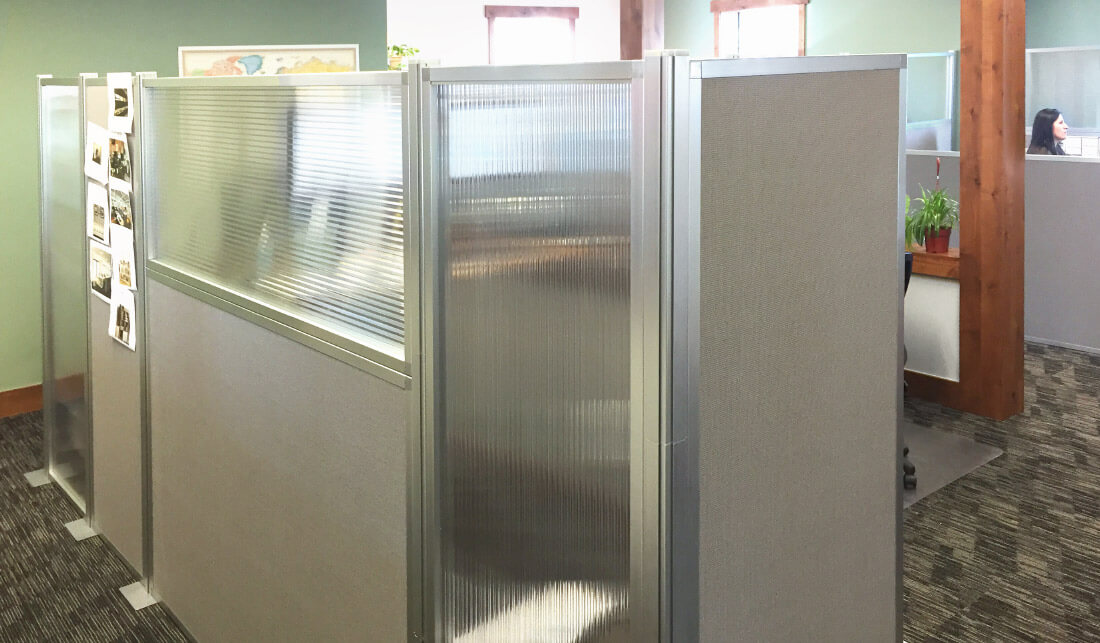 Smith wanted to provide new workstations for his employees and he needed something that would fit his new space and allow for the continued expansion of his business. He found Versare and chose the Hush Panel Configurable Cubicle Partition System because of its flexibility. Hush Panels are tool free and fully customizable, giving our customers virtually infinite possibilities in designing and building the cubicles of their dreams.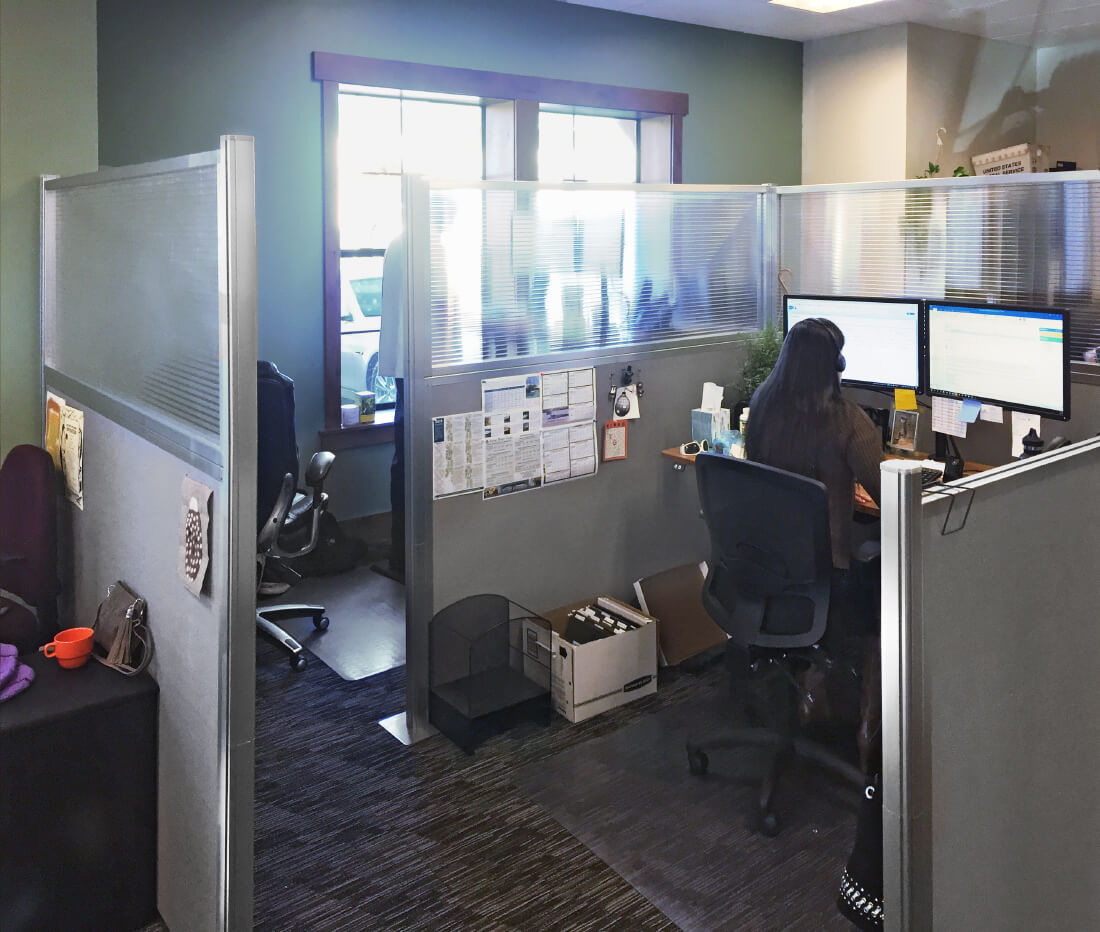 Versare worked with Smith to get the exact dimensions he needed for his new office workstations. He chose the classic light gray in our acoustic fabric, which dampens sound and allows employees to focus better. He also added several of our optional polycarbonate windows, which allow light to flow through and add a touch of style to every cubicle.
Thanks to Versare's amazing selection and helpful sales staff, Smith has built new workstations for his employees that he can add to as he continues to grow his budding business. "We have already settled into our new office and the panels are working out great!" Smith said. "I have hired some new employees and am looking to purchase more and expand on the investment I've made already! That is the best part about this system: I am able to continue to expand as I need to."