Office cubicles are the most common way to divide large areas into multiple workstations. As a society, we've grown accustomed to the "cube" as being integral to any office environment - often with negative connotations. The rigidity and uniformity of cubicles is often associated with drudgery or loss of individuality, particularly with lower-ranking employees. Not only that, but most office cubicle systems are expensive and time-consuming projects. Building one office cubicle can set you back between $1K-$2K, and tools will be required to construct.
So what's the alternative? We offer a variety of
room dividers and portable partitions
, but in the case of office workstation creation, we highly recommend our Work Station Screens and Hush Panel DIY Cubicle System.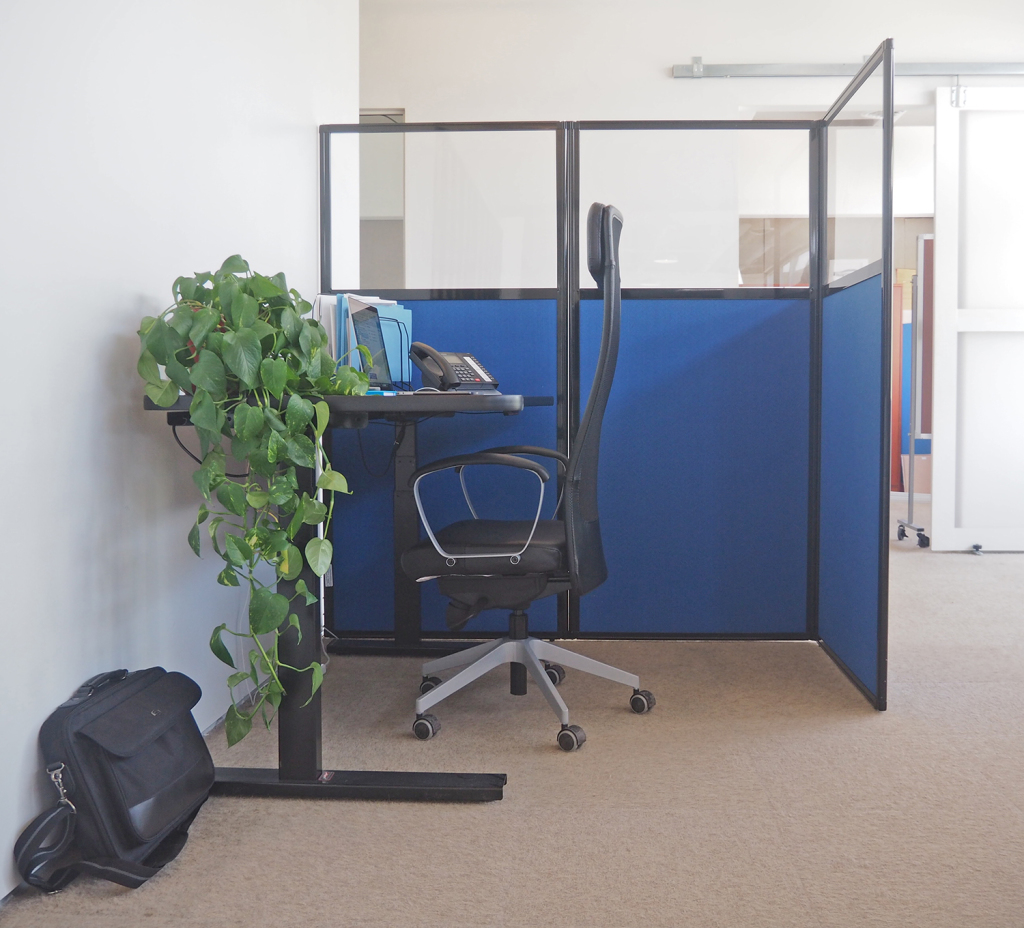 Our
Work Station Screens
are simple folding privacy screens that are perfect for creating or dividing workstation spaces. Choose 1, 2, or 3-panel configurations to quickly create instant work spaces. Our pushpin-accepting acoustical fabric panels provide sound-dampening, while the build-in acrylic windows provide visibility and allow light to permeate into the workstation. These partition panels are lightweight and durable, and can be quickly transported or re-arranged within seconds.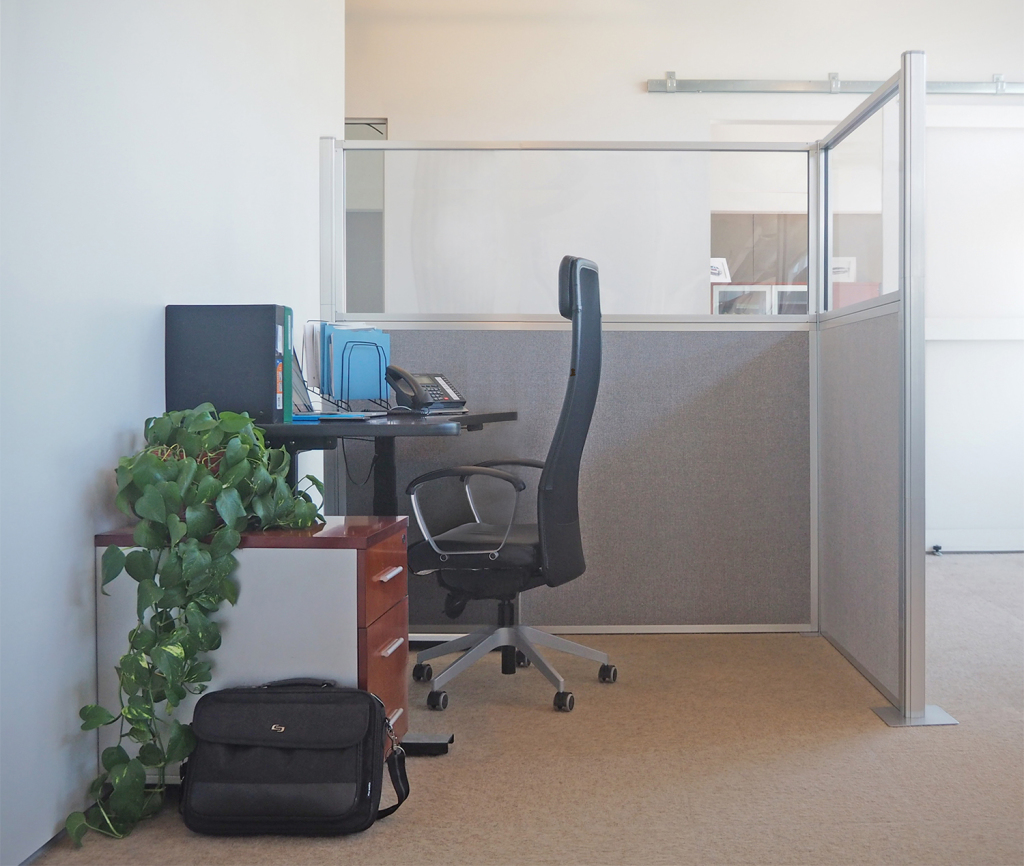 For a more robust option, our
Hush Panels
are completely configurable and require no tools to build. Simply choose the desired amount of panels, posts, and optional windows, then slide together to create instant cubicles. No tools are required in this DIY cubicle system, saving you time and allowing future changes. The thick 2" acoustical fabric panels provide both visual and auditory privacy in any office. The anodized aluminum frame is both rugged and stylish, and will suit any modern office environment. No other cubicle system provides this amount of customization and flexibility - this cubicle partition system will grow with your organization. Break from the mold and check out our full selection of
office partitions
. With a variety of fabrics, materials, and cubicle partition styles to choose from, Versare cubicles will grow and represent your workforce, not stifle it.