Tech professionals, such as coders and game designers, often require additional privacy for projects. For example, a high-profile client might require a closed-off work area to protect privacy, or other employees might need to be separated to improve focus for immediate group brainstorming and coworking. Portable room dividers often come in handy as a way to create impromptu and flexible private areas for employees, while not altering the rest of the office space.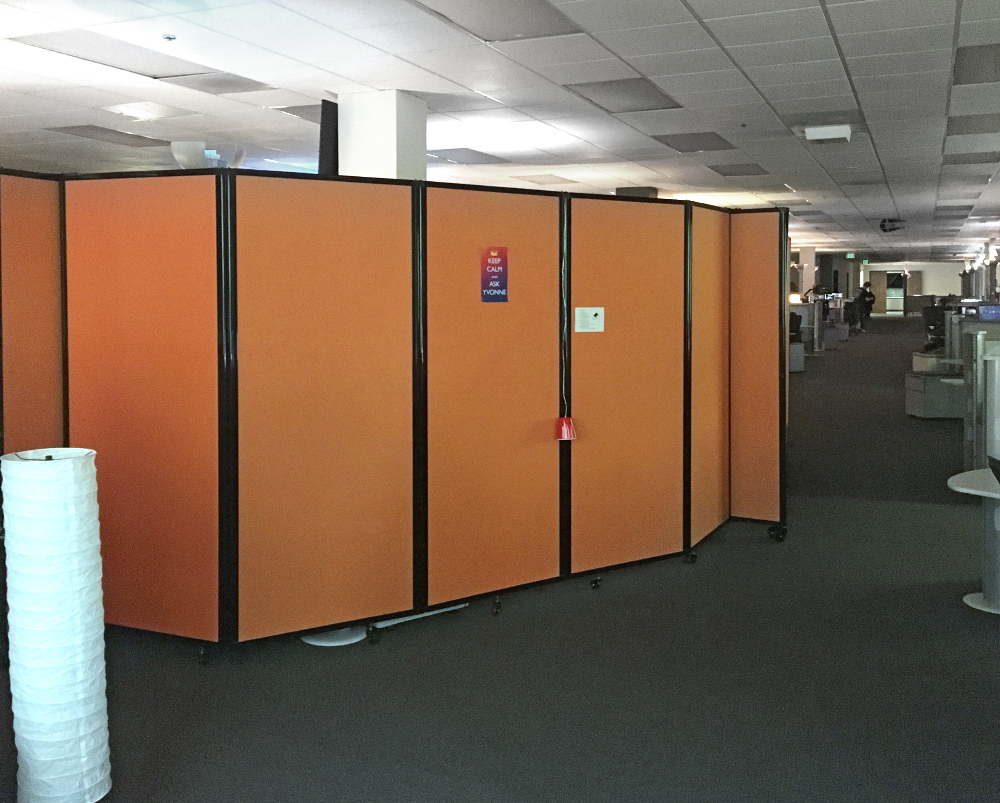 Blind Squirrel Entertainment
is a CA-based game developer who often takes on work for high-profile clients. Due to the competitive nature of the gaming world, these clientele are understandably concerned about protecting their IPs, so additional office privacy was required. Blind Squirrel sought out our
Room Divider 360
partition to create a flexible, wraparound privacy wall around their dev teams. The patented rotating hinge design of the Room Divider 360 allows each panel to curve around their workspace and not interfere with their existing office layout - something their previous room dividers could not accommodate. The pushpin-accepting acoustical fabric dampens sound while allowing signage to be posted if desired.

The software developer is now able to isolate teams quickly and easily when applicable. The Room Divider 360s can be opened, closed, and connected to create arrangements of any shape or size, so projects of varying scales can be enclosed in privacy. "After a 2,000 mile cross country road trip, the partitions arrived without a hitch," says Ron Blitzer, Director of IT and Facilities. "They look fantastic in our office space, complimenting our existing color scheme. The turnaround time was extremely quick and the service was awesome!"