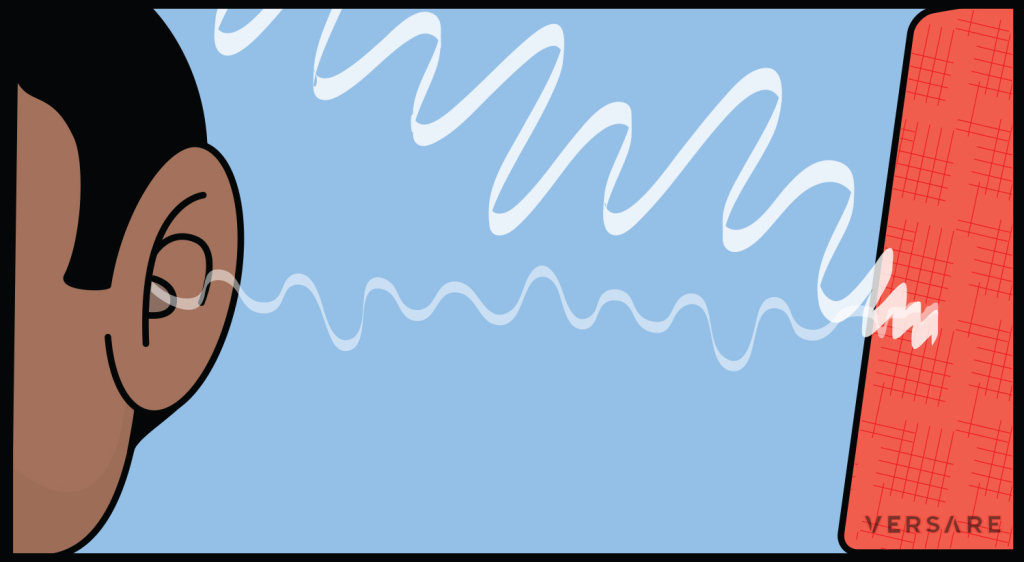 Excess room noise is a common issue among commercial buildings and open modern spaces. Whether you're standing in a church, a business or a warehouse, unwanted noises can affect the purpose of the space or even the productivity of your employees. A popular solution to eliminating this noise is by controlling the acoustics within the building. The easiest way to do this is to understand the science behind unwanted noise, how it's produced, and what materials help control it.
When we hear sounds, our eardrums are vibrating as a result of sound energy that is in the air. The sound energy is called sound waves, and they can result in pleasant or annoying sounds. Unwanted sounds are referred to as noise. When it comes to the types of noises we typically hear inside buildings, they are a result of two types of sound paths; airborne-sound and structure-borne sound. Airborne sound is noise that radiates directly into the air, such as voices, machinery, and office equipment, while structure-borne sound travels directly through solid building materials such as footsteps, plumbing, and opening / closing doors.
In commercial spaces where there are lots of people and activity, these noises cannot be avoided. Unfortunately, interior buildings are often made out of a variety of materials which are usually selected based on their aesthetic appeal and not their noise-dampening functions. The best solution to controlling sound within buildings are acoustical sound panels which can be utilized to not only control unwanted sound, but be a decorative addition to a building.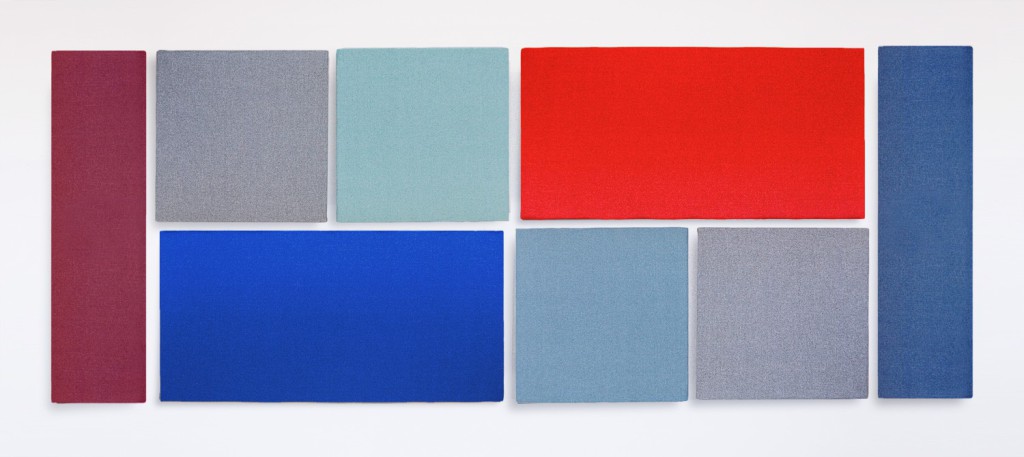 The ideal acoustic panel is one that will not interfere with the acoustical infill or substrate. A fabric covered panel is best for absorbing unwanted noises, and using Versare's Sound Stone (Wall) Acoustic Panels provides the option to choose among a variety of colors to fit in with the building's decor.
Versare's Sound Stone Acoustic Panels contain three layers of sound-dampening materials; the first layer is a durable acoustical fabric, the second layer is comprised of 100% recyclable 2000 gram density nonwoven polyester and the third layer is a rigid mineral board honeycomb, which acts as a sound trap. These three layers are bonded tightly together to provide a heightened acoustical absorption that eliminates unwanted airborne and structure-borne noises.
If you have questions about controlling sound within your space, our experts are here to provide you with the best solutions available. Call us today: 800-830-0210.