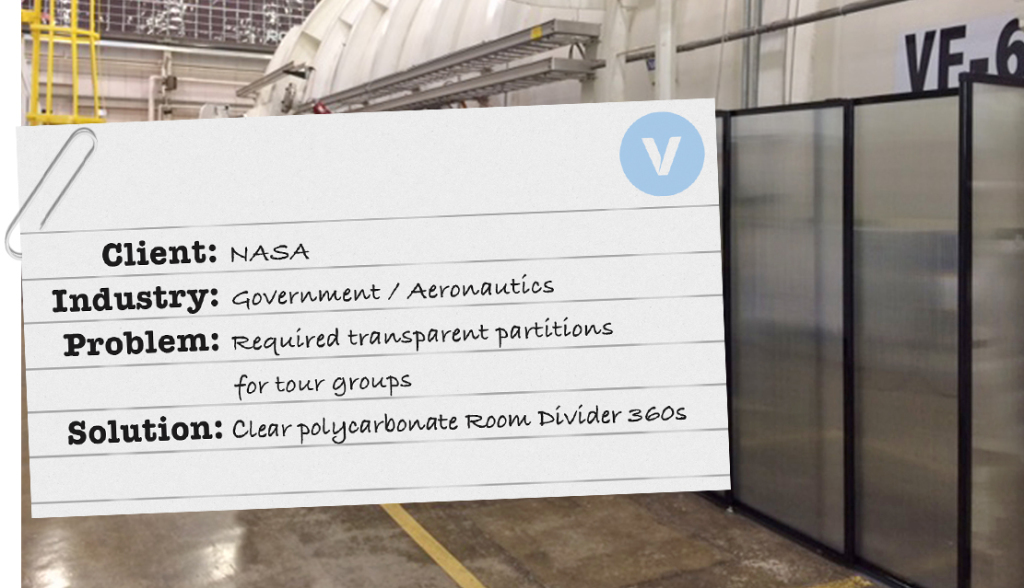 Crowd control is a common application for our portable partitions and barricades. Whether it's organizing lines for outdoor events or regulating foot traffic in museums or stores, our room dividers often come in handy for elegantly sectioning off areas. Versare partitions make perfect museum and exhibition partitions due to their ease of portability and range of setup uses. NASA's Glenn Research Center in Cleveland researches, develops, and tests experimental technology for space studies and exploration. Their laboratories create some of the most cutting-edge spaceflight technology. The Space Simulation facility, where they perform space flight simulations, was recently having an open-house event inviting the public to see firsthand how the center works. NASA came to Versare with the hopes of partitioning off the public from the valuable equipment while maintaining visibility and order for the tour group.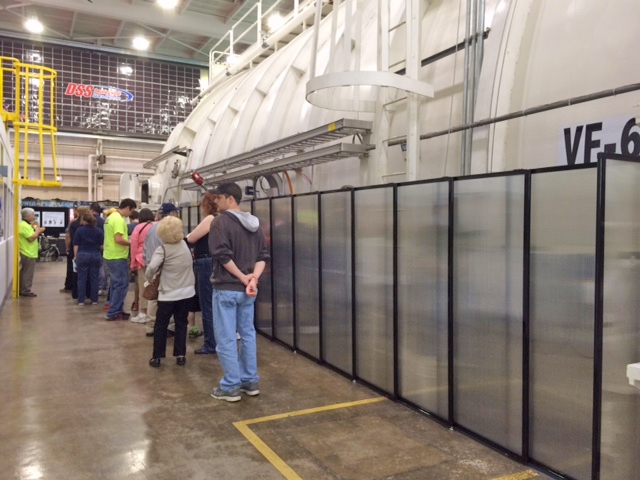 Our recommendation were several
Room Divider 360
s in clear polycarbonate. The versatility of the Room Divider's 360º hinge allowed the partitions to encircle certain areas, while the clear polycarbonate panels provided some visibility and light permeation. The starstruck onlookers were able to tour the awe-inspiring area without trouble thanks to Versare exhibition partitions! "We use the clear polycarbonate partitions to shield our facility hardware form the public during NASA Glenn Research Center's 75th Anniversary Open House, for which we had a crowd of approximately 30,000 visitors!" says NASA's Mary L.