With Versare, dividing a room to meet your specific needs can be as easy as 3-6-0. Degrees, that is. Our line of 360-degree Room Dividers offer strength and versatility with a few unique partition options.
The
Room Divider 360® Wall-Mounted Accordion Partition
is a portable partition you can mount on a wall and accordion to more than 30'' in diameter and stretch to 7'6'' tall. Its lightweight, waterproof
polycarbonate plastic panels
are durable and easy to wipe down at the end of an honest day's work. Transport locks create secure transportation and once it's in place, the partition stays in place, thanks to locking casters. Details make a difference; like our patented no-pinch seams, which can reduce pinched fingers of curious kids (and absent-minded adults). These room dividers are useful in a variety of different environments: from school classrooms and cafeterias to offices and co-working spaces to apartments and artist studios.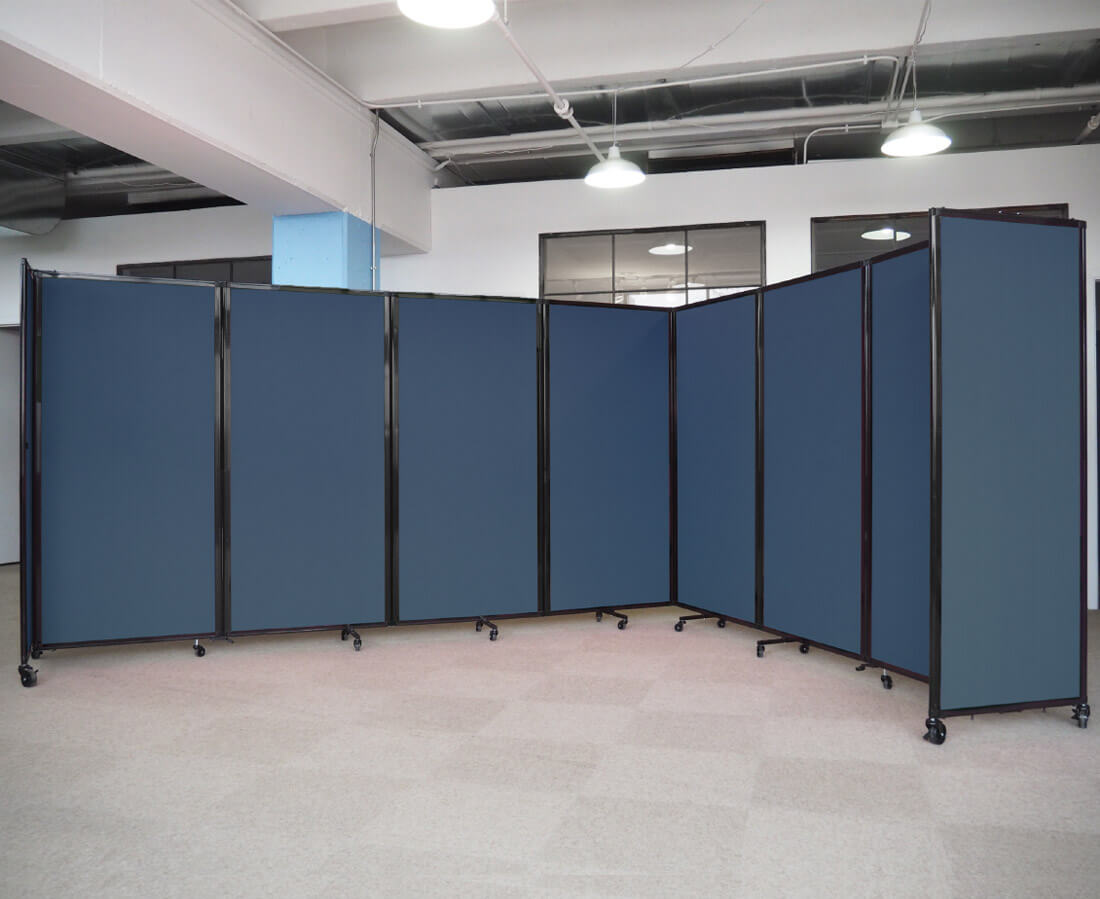 Not to be outdone, our most popular partition, the
Room Divider 360® Accordion Portable Partition
lets your creative juices flow with its arrangement versatility. Not tethered to a wall, this durable portable divider features patented 360° rotating hinges that allow each panel to do a full rotation. So you can create countless cordons, from "L" edges to circular "C" shapes, or even perfectly straight lines. Available in nine colors, this room divider has options that expand to 25'' and stretch more than 7'5''. And with its lightweight, impact-resistant and cleanable fluted panels, it doesn't mind messy situations. Now, LEGOS may have been fun to build, but that's child's play. We ship each of these products to you fully assembled. Interested? Call toll-free 1-888-321-6449, join a live chat, or email
sales@versare.com
to get yours today.