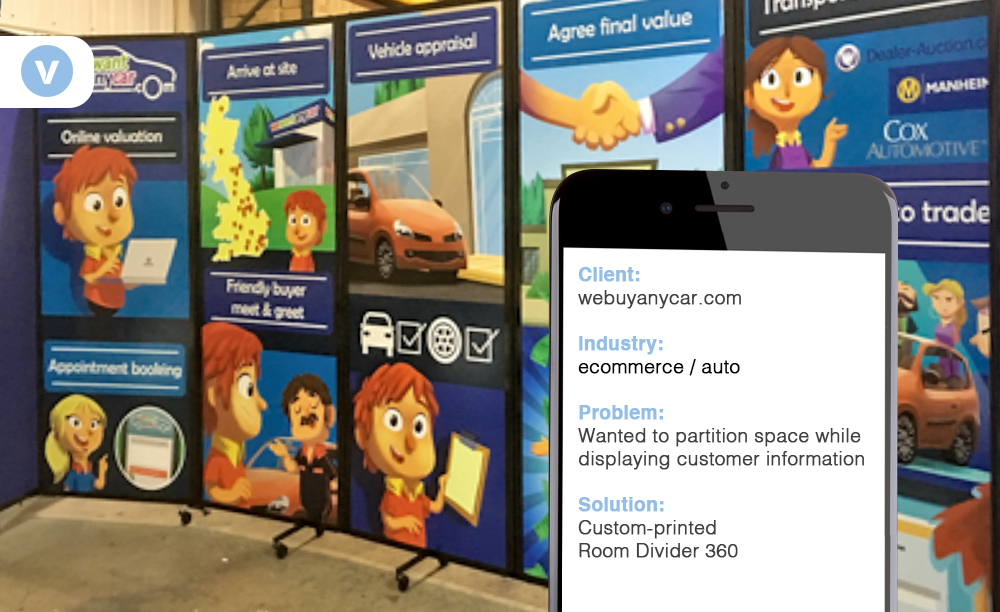 Customization drives many aspects of consumer goods and services—think about the personal photo on your debit card, the options on your car, or even the way you order your favorite sandwich. In addition to a variety of size, material, and color options, Versare's portable partitions provide a level of customization not found on rival room dividers.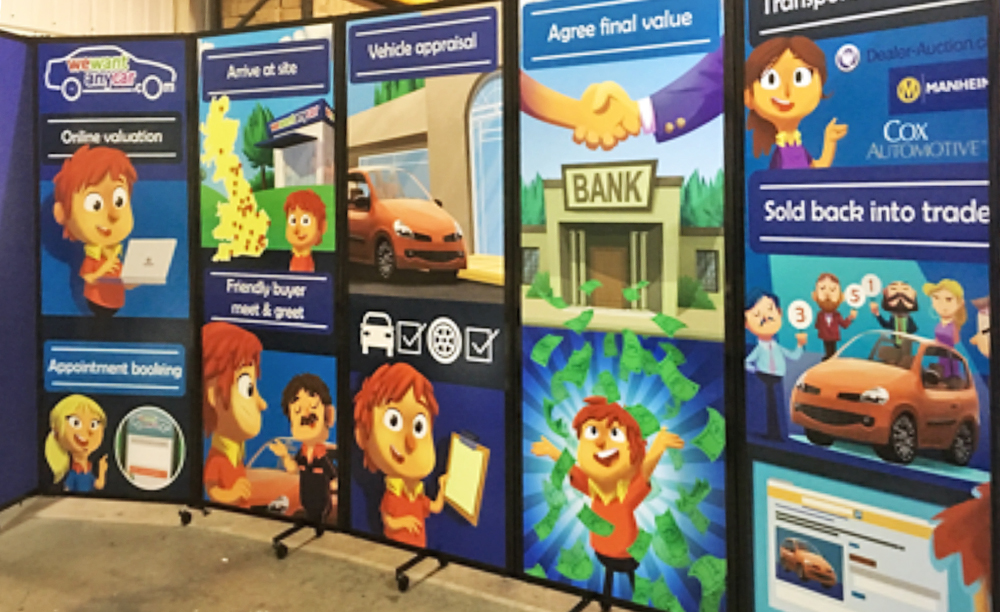 James Talbot from webuyanycar.com, the UK's largest car-buying service, was looking for a partition that would provide an informative walk-through for customers and employees. He contacted Versare's UK branch about our products, and we helped him choose our
Room Divider 360
. Talbot wanted to display a bright and charming illustration to guide customers through the webuyanycar.com service process. With the Room Divider 360, custom printing is an option, and with Talbot's vector image we created a truly one-of-a-kind partition.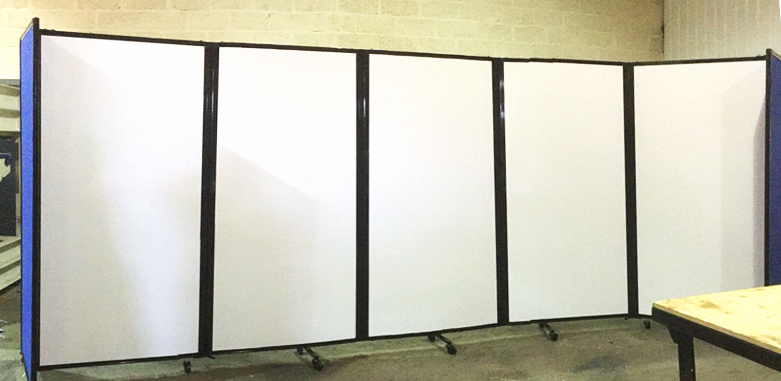 But that wasn't the only customization that Talbot wanted: he also requested the reverse side of the partitions serve as a magnetic whiteboard for brainstorming and developing ideas. The magnetic aspect would allow photographs, notes and other items to attach to it. We do what we can to please our customers, so we promptly assembled his partition the way he wanted it. According to James, the Room Divider 360 exceeded all of his expectations, providing the perfect product to suit his needs.