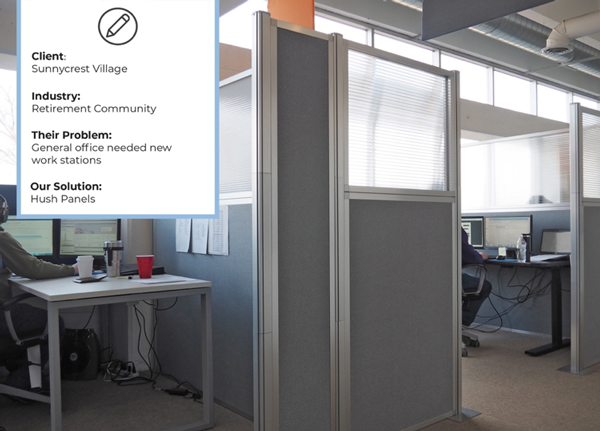 Sue Lund, manager at Sunnycrest Village Retirement Community, was looking for new cubicles in her general office. Most cubicle systems are expensive and not easy to change. Sue wanted a system that was affordable and could be added on to as the office staff grew. The cubicles would also be placed in an oddly shaped area, so she needed a system that could be flexible and configured differently. She found that Versare had her solution. Using our Hush Panel Configurable Cubicle Partition system, Sue was able to find everything she was looking for in a cubicle system. Hush Panels are extremely adaptable and configurable. Sue was able to create multiple different configurations including size, window type, and shape. She can also easily add on as she grows as Hush Panels can be purchased according to your needs. And she got all of this at an affordable price – much lower than other systems on the market.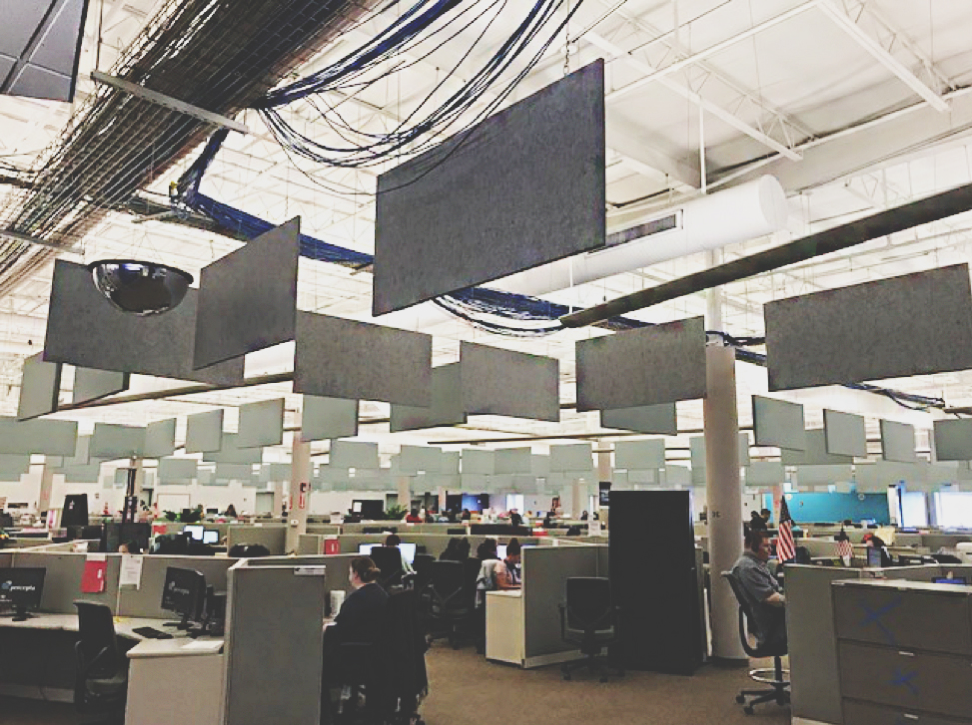 Since she purchased her original order, Sue has reordered additional panels to expand her Hush Panel Cubicles. Learn more about our
Hush Panels
and purchase yours today on our website!
AND MAKE SURE TO CHECK OUT OUR SOCIAL MEDIA TO SEE HOW MORE OF HOW OUR PRODUCTS ARE USED BY OUR CUSTOMERS!