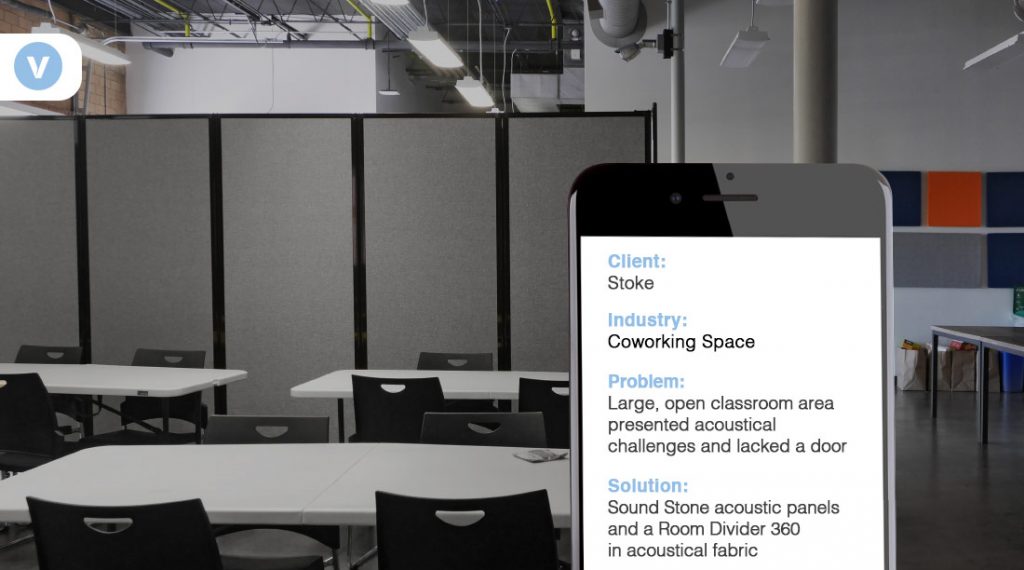 Stoke is a coworking space located in the heart of Denton, TX. The open office space is home to local remote workers and entrepreneurs looking for a peaceful place to conduct business. The open office layout enhances the community feeling, allowing members to share ideas and network. Adjacent to the main area is a large, open classroom space with a stage. This section is used for lectures, seminars, coding competitions, and any other presentation.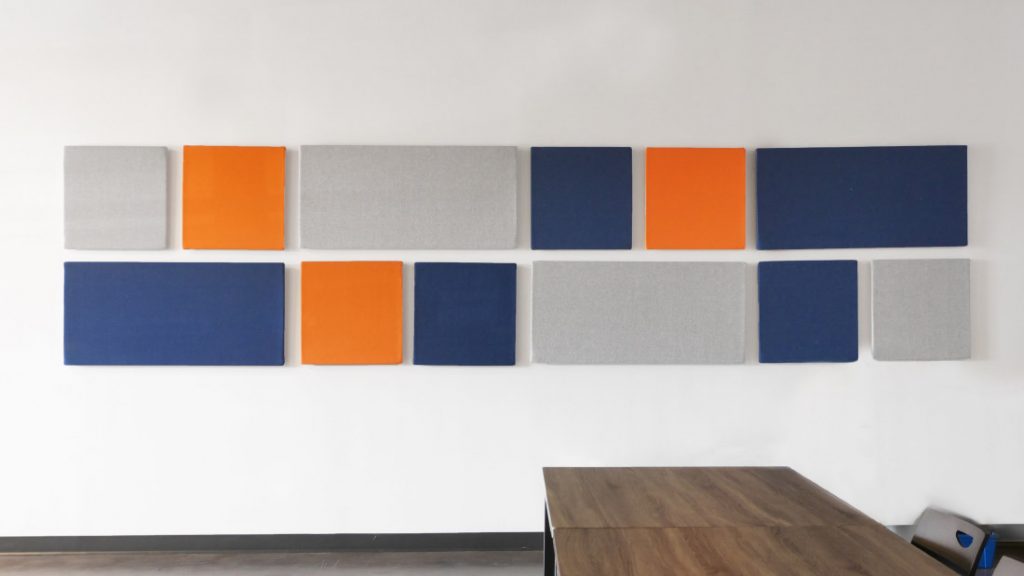 The classroom area, formerly a warehouse, features brick walls, garage doors, and large ceilings. While this appreciated aesthetic adds an interesting touch to the space, it also inhibits acoustics. Sound echoes through the open space, and the brick walls don't do much to dampen sound. Plus, there is no door to the area, so sound can escape into the main work area.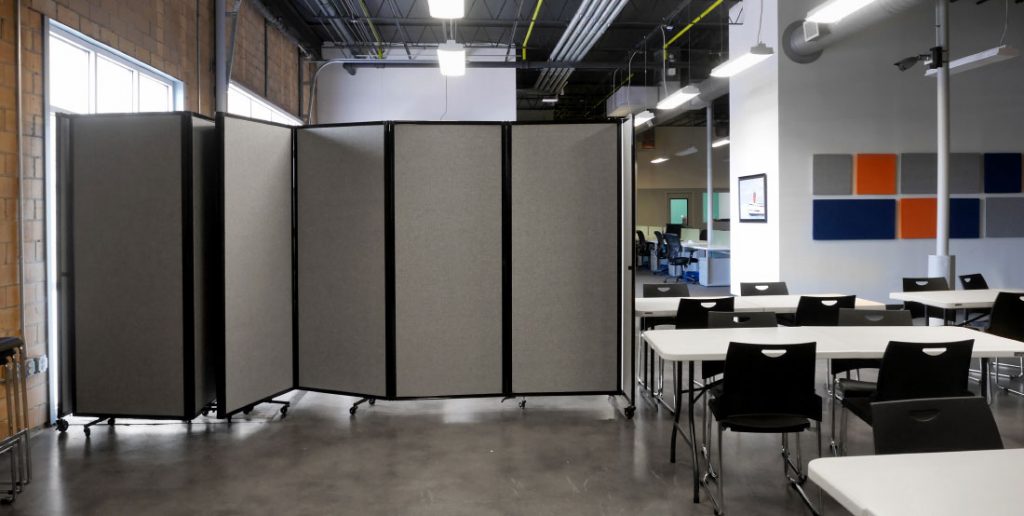 We provided several of our
Sound Stones acoustical panels
to help the coworking space dampen classroom sound. Several units were placed next to the stage area, while an array of sound panels were placed near the entrance to help nullify noise by the kitchen area. The vibrant colors add an interesting design element to the room.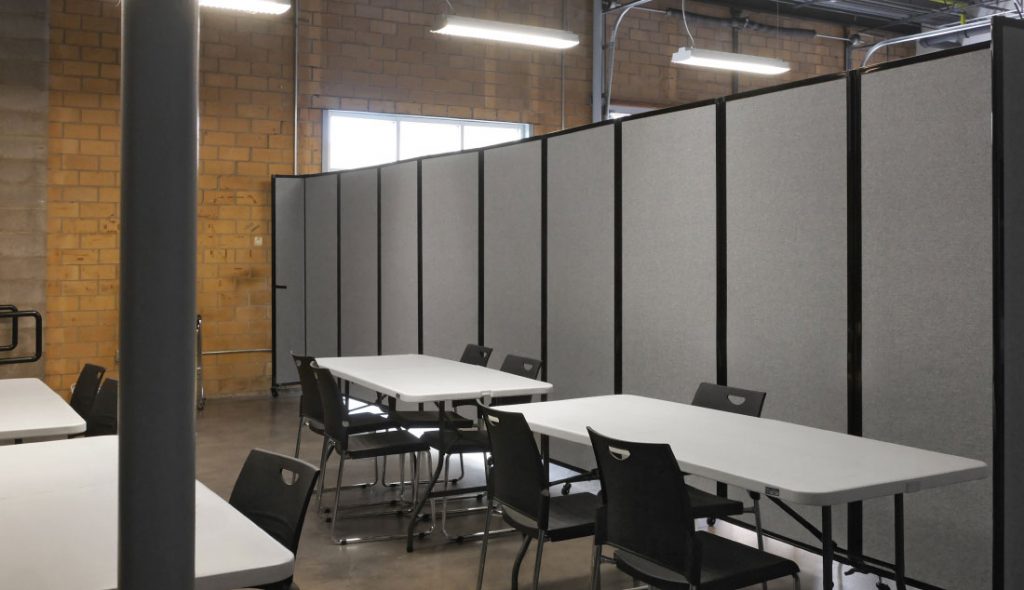 Our versatile
Room Divider 360
was added to the classroom entrance to provide a door whenever needed. The folding divider uses our acoustical fabric to help balance noise and dampen echo. A large 6'10" x 25' configuration was chosen to fit the large, open walkway.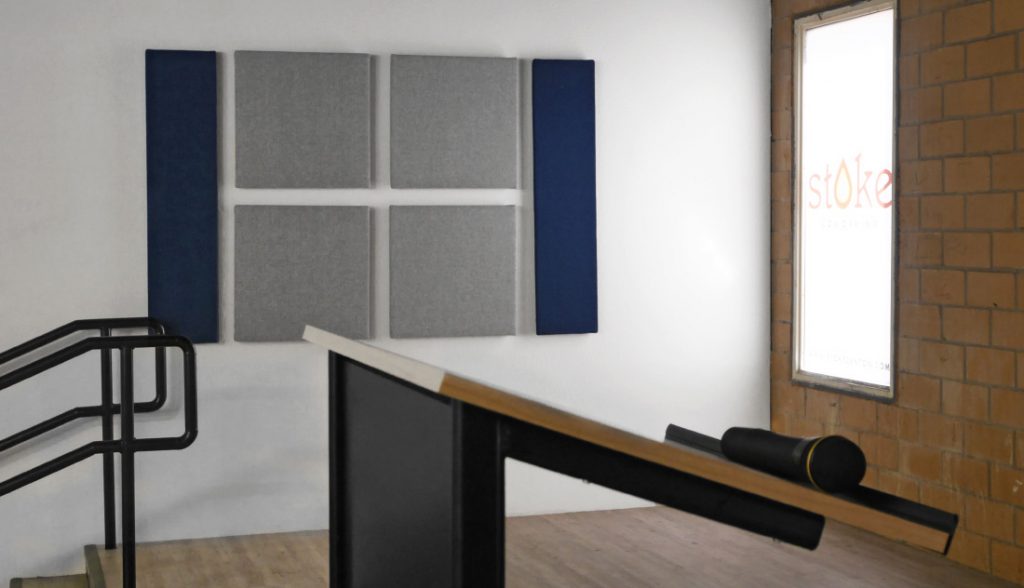 Now, the coworking space is able to separate their classroom area from the rest of the spot, enhancing privacy while adding design flair. Lecture sounds won't interfere with the rest of the space, and the portable nature of the room divider means the space can be easily opened or closed off for events and lectures.