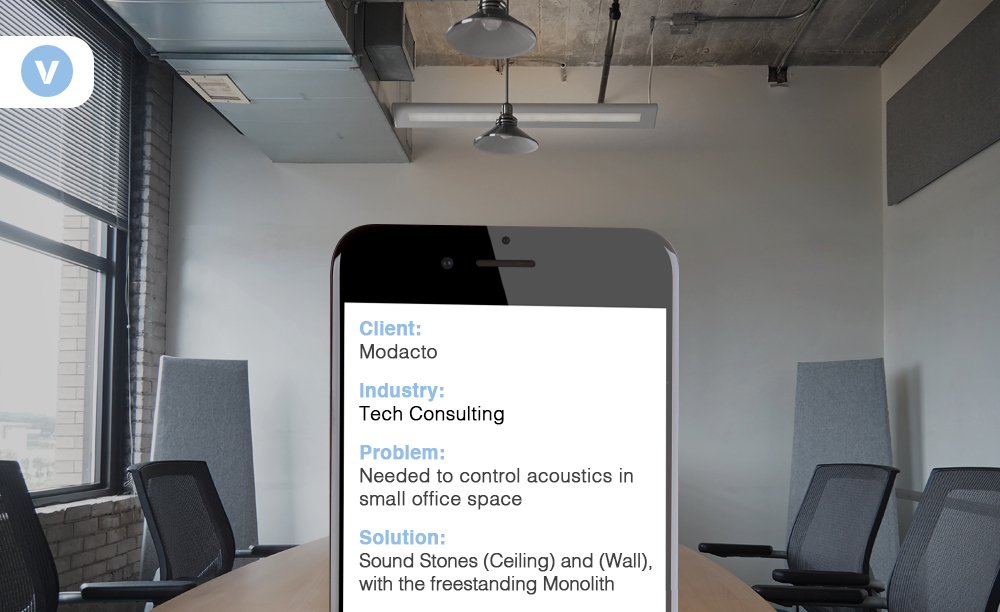 Working in an industrial office has its upsides: an open office feel, interesting aesthetics, and flow of light, elimination of the stuffy feeling that traditional cubicles might cause. But industrial offices can also have downsides, one of which is excess noise. Luckily, Versare offers office partitions, portable walls, and acoustic panels to cut down on noise and make working in any office setting a more pleasant, productive experience.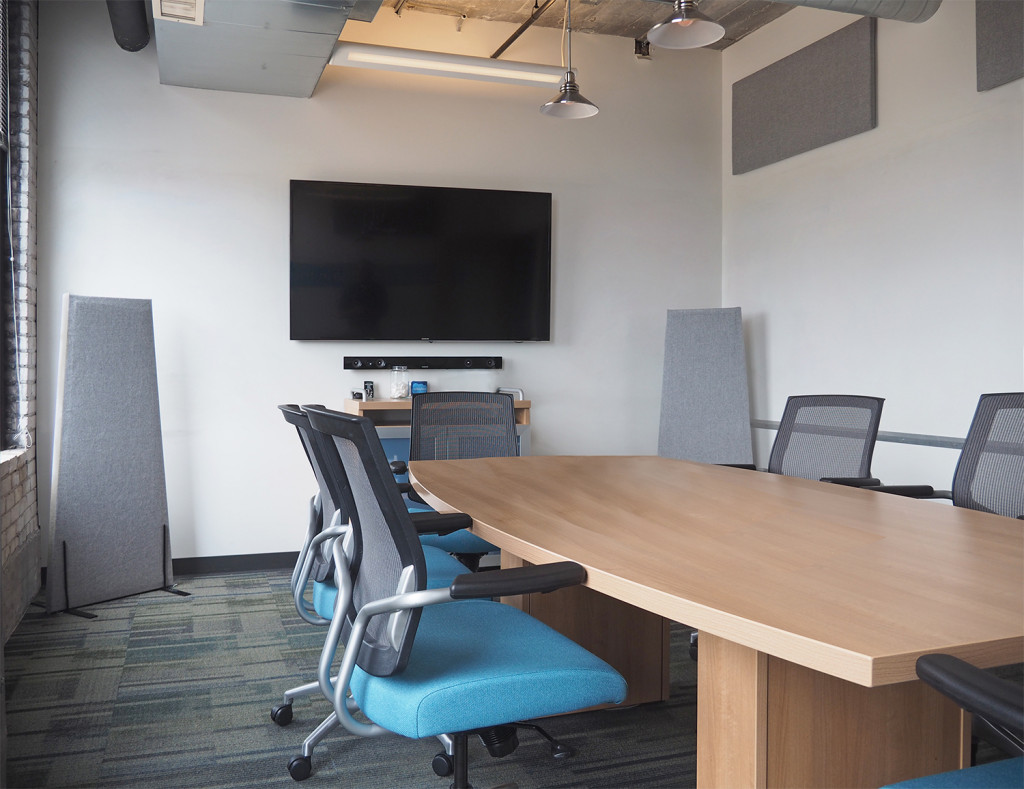 Modacto was founded in Minneapois in 2012 to help guide other businesses. They provide guidance with Salesforce software and help track growth to optimize the success of their clients. But noise within Modacto's industrial office space threatened their productivity. They came to Versare for an affordable and stylish solution, something that would reduce noise and fit in with their modern office décor.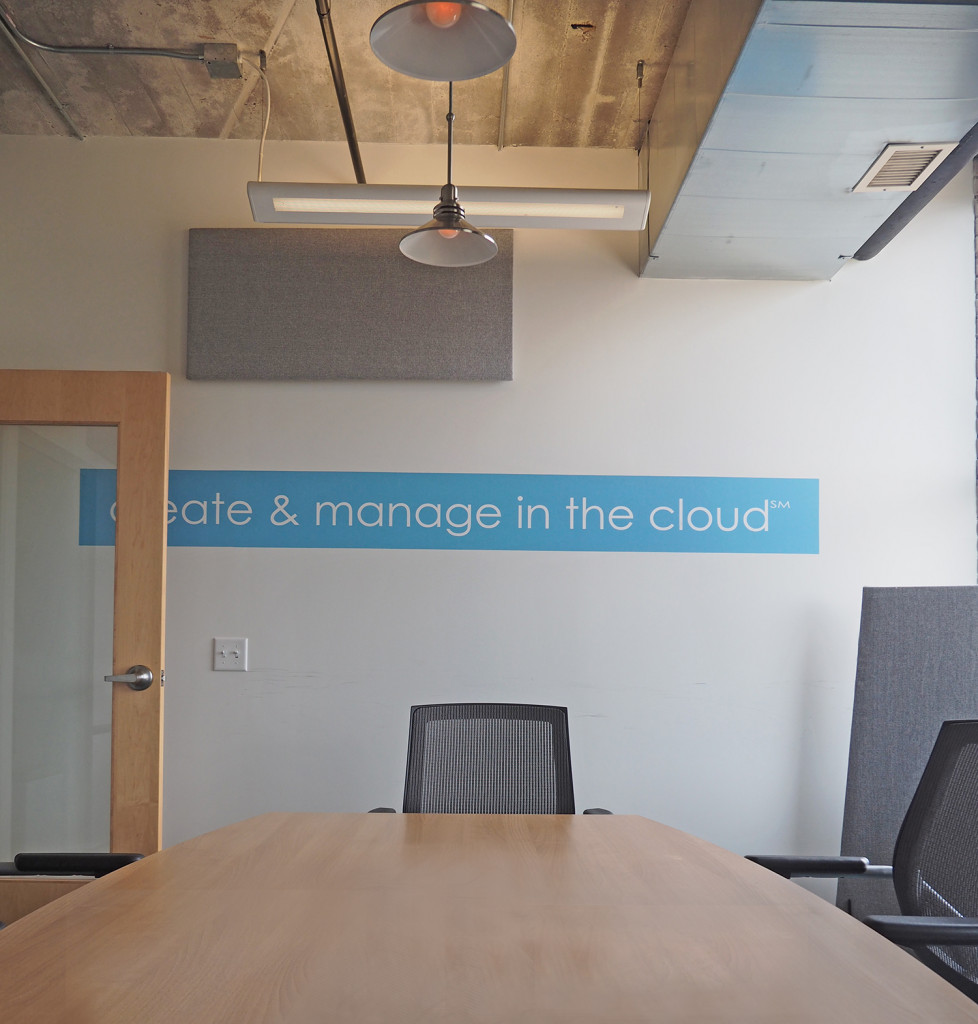 We helped Modacto select our
Sound Stones (Wall) acoustic panels
and the
freestanding Monolith sound panel
, all in cloud gray acoustical fabric to coordinate with Modacto's office. Each product is comprised of multiple layers of sound-dampening materials, including 100% recyclable, non-toxic 20mm 2000 gram density nonwoven polyester. A rigid mineral board honeycomb core provides a sound trap as the nonwoven layer absorbs sound waves.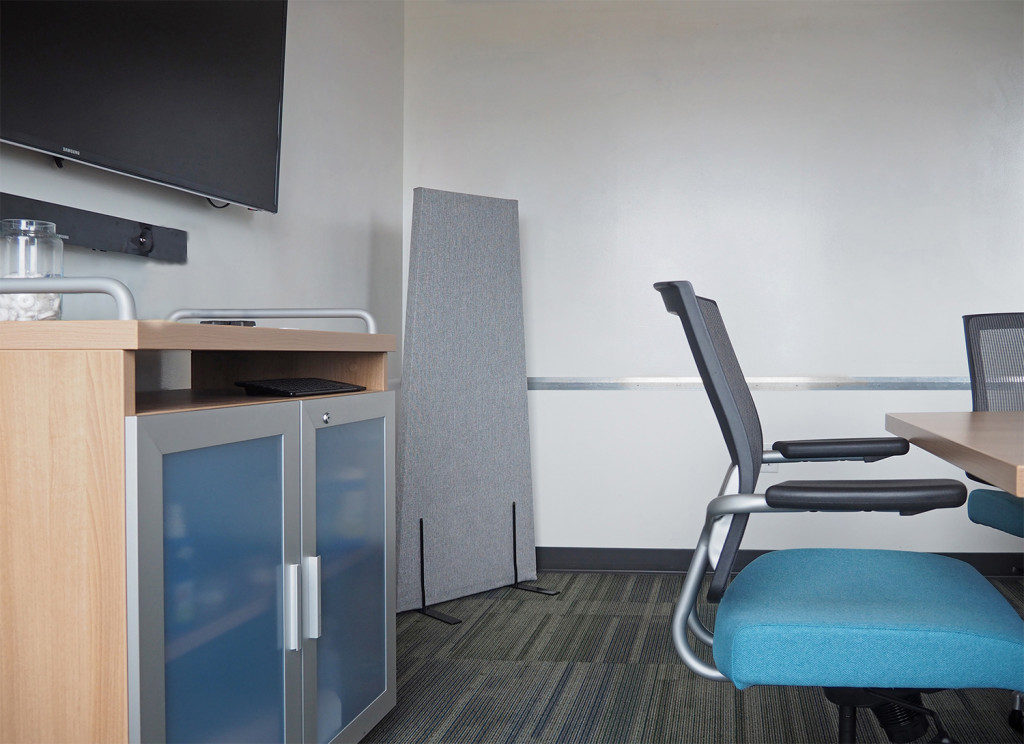 Thanks to a sleek, contemporary setup from Versare, Modacto can worry less about distracting sound and focus on providing their customers with great results.