Versare Hush Panels — ConSet America, North Carolina
When it comes to designing the perfect office layout, Versare's team of experts can help you choose the perfect setup. With our expansive lineup of cubicles, office partitions, and portable walls, you're sure to find the right combination to suit your needs. If you want an example of how our expertise has helped customers, look no further than our journey with Sarah Rice, Sales and Customer Service Manager of ConSet America.
ConSet is an office furniture company based in North Carolina, and they also sell products via their e-commerce site. Rice wanted to design a new office floorplan, so she came to Versare for assistance. We could have gone in multiple directions with this plan, like an open office with Sound Stones and Work Forts for a bit of added privacy. But Rice preferred a traditional setup with cubicles, so we went with our Hush Panels Configurable Cubicle System.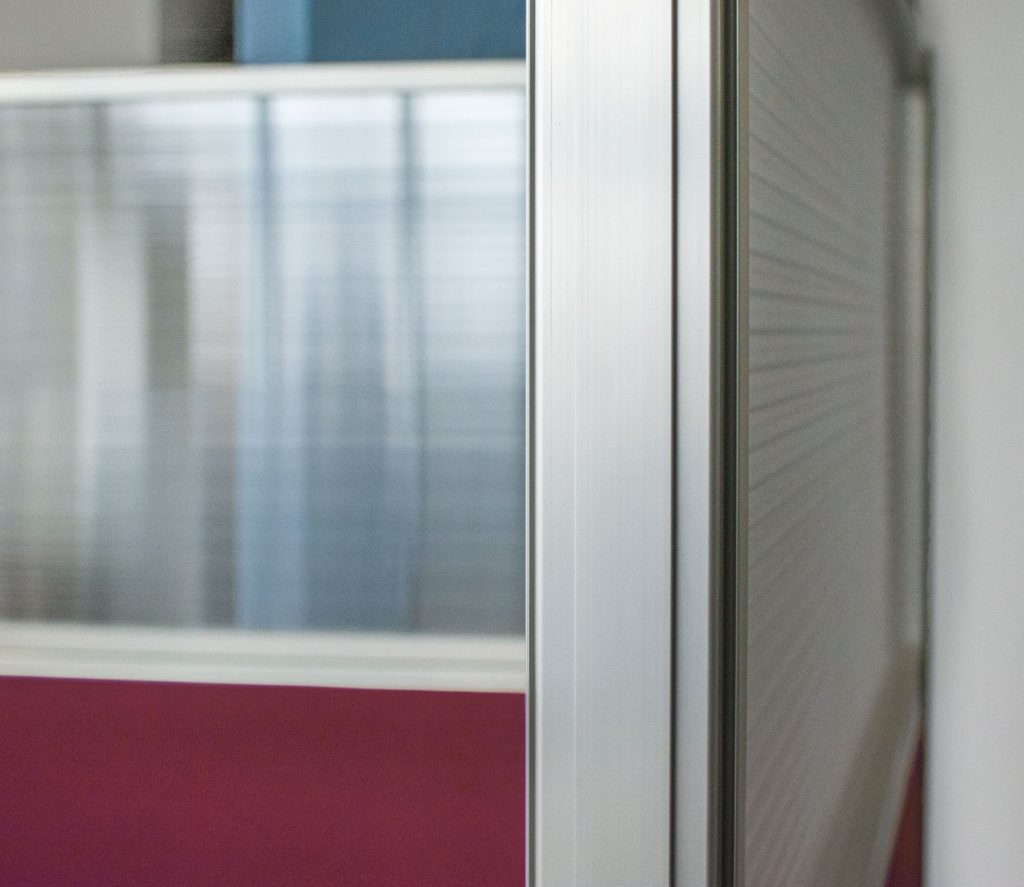 Because our Hush Panels are available in a variety of dimensions, the system is truly customizable and can fit virtually any office space. The acoustical fabric ensures privacy and sound dampening so your employees can focus on their work, and your office won't become too noisy. The panels come in a variety of colors to suit any décor—Rice chose cranberry to complement her office. You can also choose to add polycarbonate windows to allow light to flow through without compromising privacy.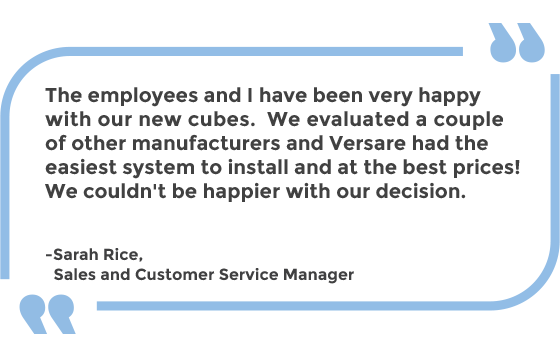 Perhaps the best thing about our Hush Panel system is how easy it is to install. You don't need to bring in an expert. Just team up and build it together! Building our Hush Panels is a teambuilding experience for many. It's also a cubicle setup that won't drain your company's budget, unlike comparable products from our competitors.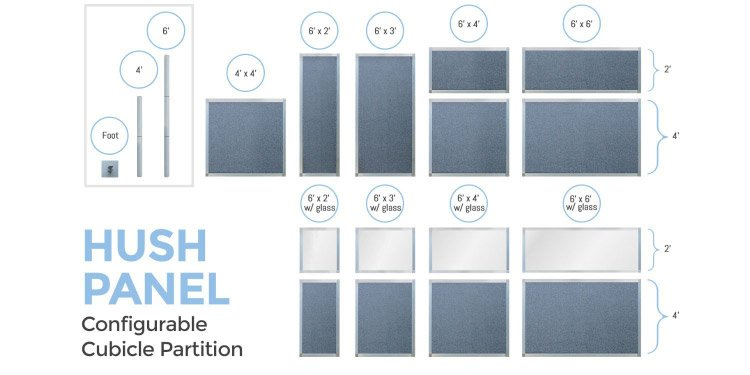 Rice and her team have been pleased with the Hush Panel. But don't take our word for it: "The employees and I have been very happy with our new cubes," Rice said. "We evaluated a couple of other manufacturers and Versare had the easiest system to install and at the best prices! We couldn't be happier with our decision."