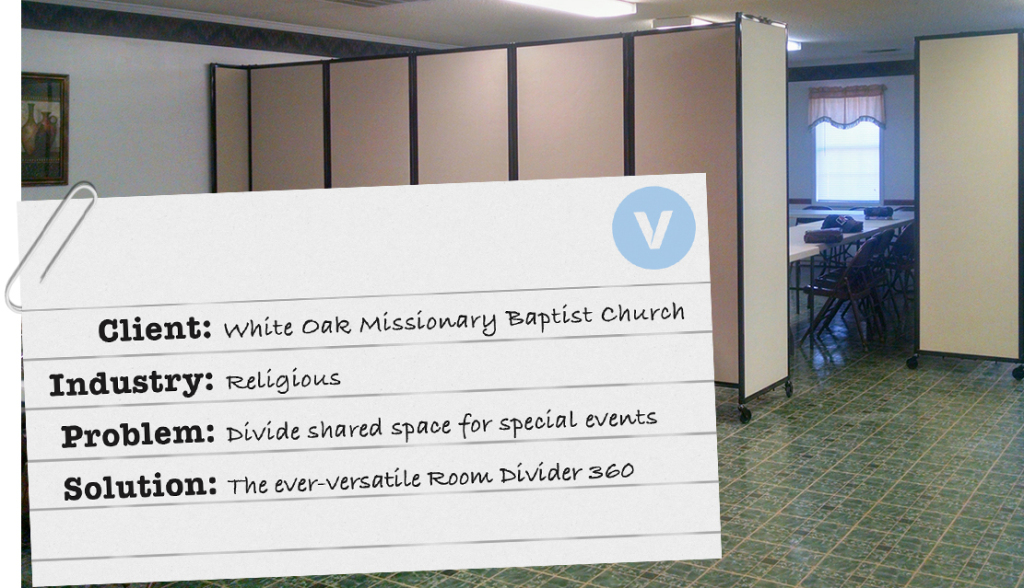 Folks often come to Versare in search of truly versatile room dividers that can accommodate a variety of room shapes. Not every space is a perfect square, so a more creative approach is often required. The
Room Divider 360
, for example, features our patented 360° rotating hinges, providing a full range of rotation to each panel. This kind of arrangement flexibility allows a number of setup options that other partitions on the market simply can't offer.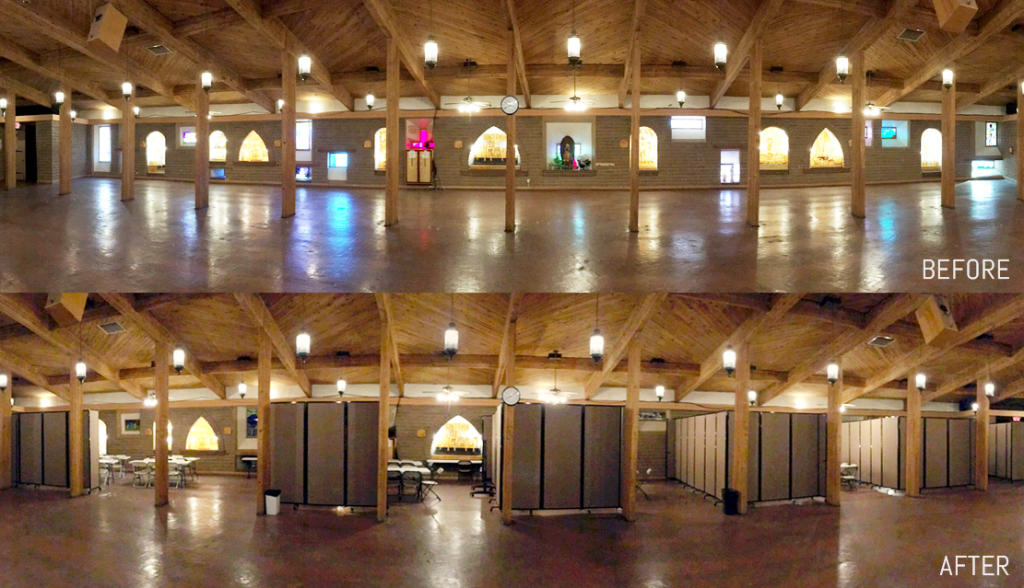 The San Martin de Porres Church of Albuquerque, NM was looking for a creative solution to sectioning off a common area into Sunday school classes for different age groups. Members were seeking church room dividers that could reduce sound, provide portability (to be removed from the area for religious ceremonies), and preserve the ambience and aesthetics of the space. Our solution was the Room Divider 360. Its unique hinge system allows for a perfect fit in odd spaces, like the church space's half-oval. For the panel material, our noise-dampening acoustic fabric in Rye was chosen to control acoustics and match the interior of the church space.
Thanks to the Room Divider 360, San Martin de Porres can hold multiple Sunday school classes at once during services without interrupting each other. "We are so happy and excited," said Mario H. "We are thankful to Versare for all of their help during this project, and their great pricing! God does things for a reason and these dividers are perfect!"

We're definitely feeling pretty blessed right now - for more details, be sure to check out
Mario's full testimonial about their Versare church dividers
.