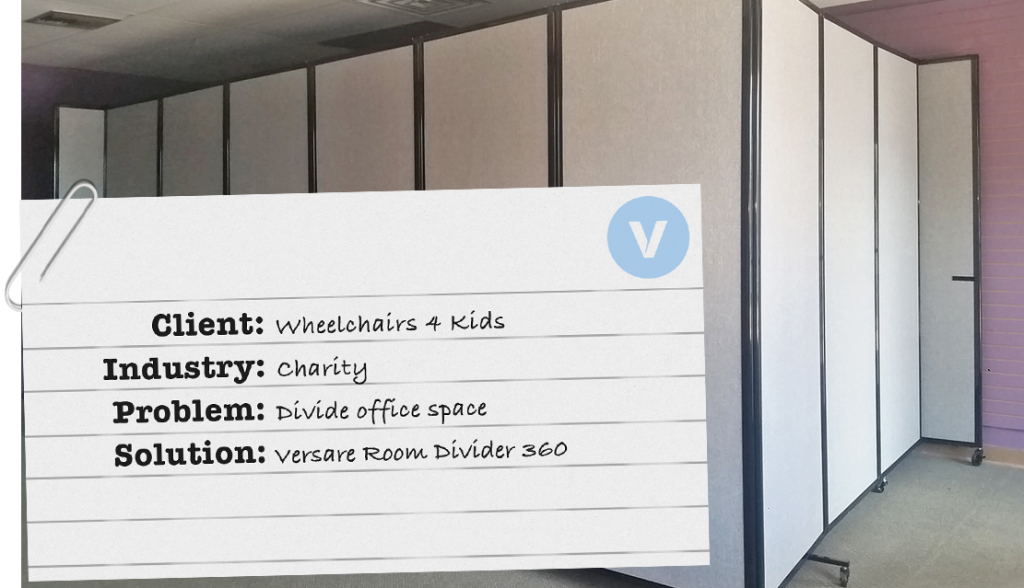 Wheelchairs 4 Kids
is an organization that provides wheelchairs, home / vehicle modifications, and assistive and therapeutic equipment to children with physical disabilities. They strive to provide social inclusion for those children through events, activities, and increased awareness and outreach. This charitable organization was looking for a way to section off a private meeting area within their large, open office space. They came to Versare requesting an office divider that would not only separate their large space but could also be easily collapsed and stored away when meetings were not taking place. Being a non-profit, having a cost-efficient solution was a necessity.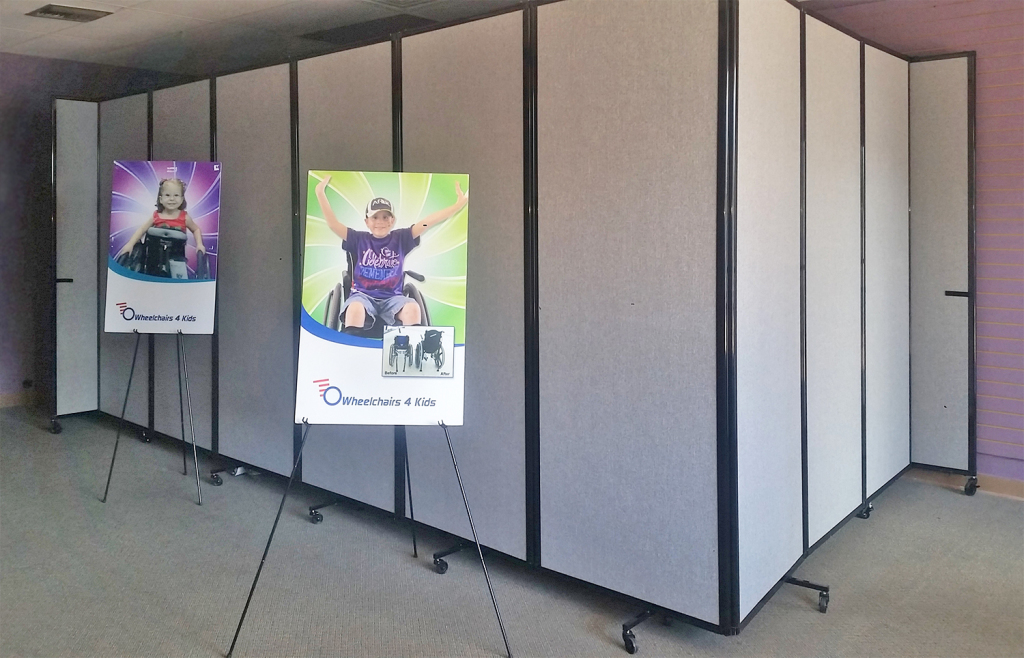 When clients are looking for this type of divider we always suggest our flagship product, the
Room Divider 360
. This versatile
office divider
has a fully-rotating hinge design allowing for more arrangement options than commonly-found partitions, which only allow 180º movement per panel. In addition, Room Divider 360s quickly collapse to be stored away when not in use. Transport locks at the base of the unit keep these dividers in the collapsed position when moved and stored. The acoustical fabric panels come in a variety of colors to seamlessly blend with different room styles and themes.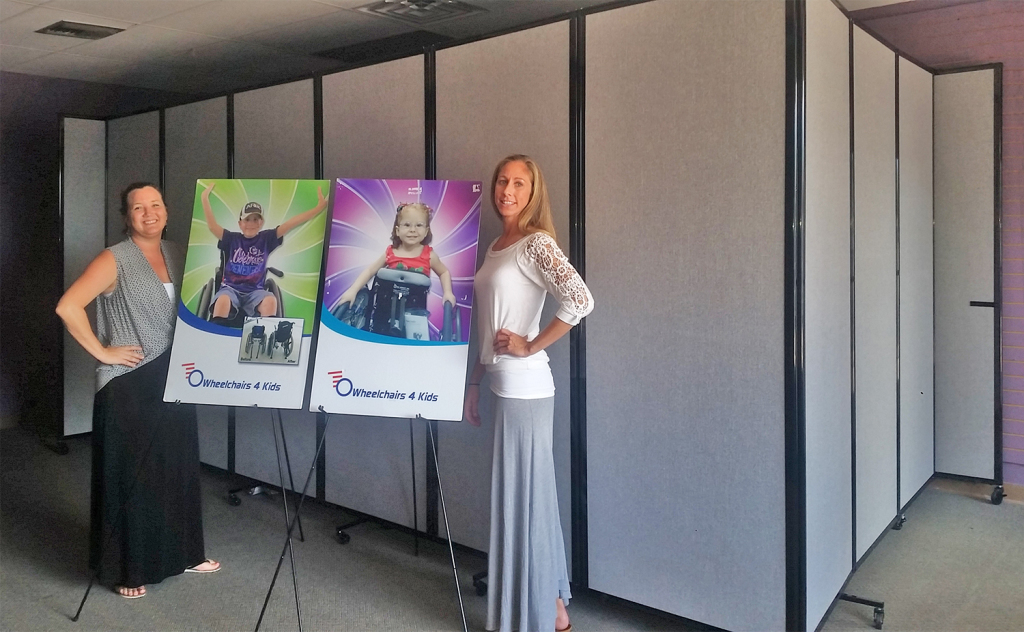 Space division is a common application for our most popular partition, the Room Divider 360. Large spaces that are the center point for a variety of meetings and activities can quickly become crowded and noisy. Portable room dividers provide an easy solution for splitting up a room when necessary and rearranging back to open space when the division isn't needed.